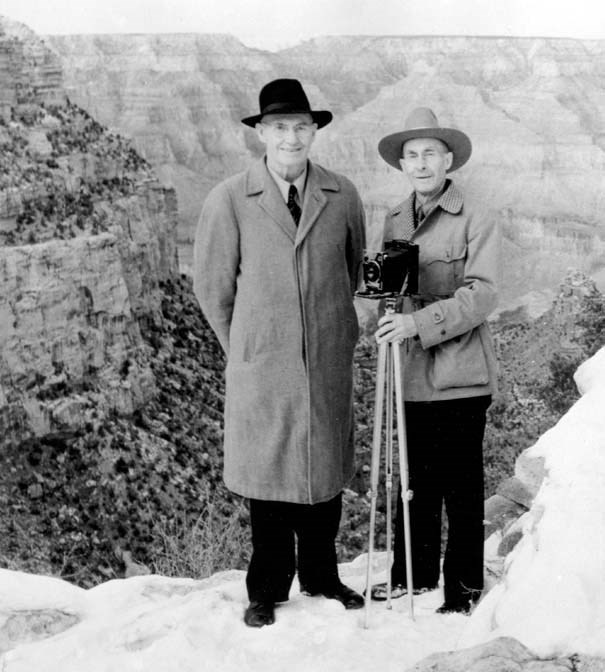 The Kolb Brothers

Some of the most famous photographs of Grand Canyon and its visitors have been taken by Emery and Ellsworth Kolb. Arriving in 1901 and 1902, the Kolb Brothers made their permanent home at Grand Canyon in 1904 with the opening of their studio perched at the edge of the canyon.
Starting with pictures of mule trains on their way down the Bright Angel Trail and candid shots of tourists on the rim, the Kolbs also explored remote areas of the canyon. Their photographs changed the way people saw and experienced the canyon, giving them visual access to places they never would have seen in their lifetime.

They took the completed movie and still pictures on a tour from coast to coast. Returning to Grand Canyon, they extended Kolb Studio to include a large auditorium where they showed the movie from 1914 until 1976. Once again, they changed the way visitors saw the canyon. The movie, as Ellsworth had hoped, brought out "a record of the Colorado as it is, a live thing, armed as it were with teeth, ready to crush and devour."