Volunteer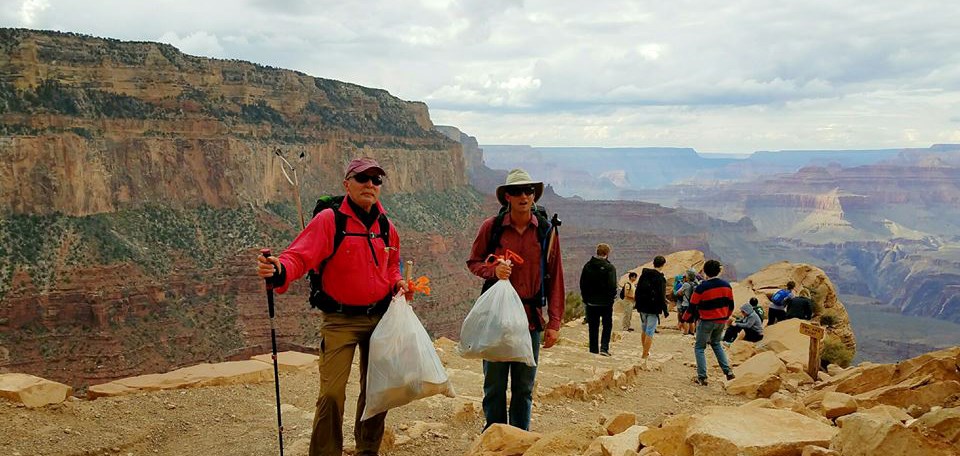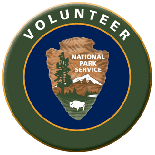 Grand Canyon National Park is served by hundreds of volunteers each year.

You can help Grand Canyon in a variety of ways from enhancing visitor services to sharing your specialized expertise to help protect and preserve park resources.


In order to find out about current volunteer opportunities in Grand Canyon National Park, log on to https://www.volunteer.gov/
Once you have completed the on-line application process from the above website, your completed application will be reviewed by a hiring official and compared with other applications for the same volunteer job.
A supervisor will contact you directly if you are being considered for a volunteer position.
If selected, more information about the job appointment, uniform, etc. will be sent to you.
To find out about volunteer opportunities in other National Parks and/or other government agencies, visit https://www.volunteer.gov/

For additional information about volunteer opportunities in Grand Canyon National Park, please email our Volunteer Office.

The Victor Unit Volunteer Program is is a 6 month volunteer LE, EMS, and SAR oriented program supporting South Rim Patrol at Grand Canyon National Park. This program is for graduates of an accredited Seasonal Law Enforcement Academy who have attained/or are working to attain a National Registry EMT certification.

Thank you for your interest in Grand Canyon National Park!
---
Should you hear the call of the canyon and are interested in volunteer opportunities here or at other national park sites visit https://www.volunteer.gov/

Once you apply on-line, your application will be sent on to the selecting official for consideration. You will be contacted by the selecting official if your skills meet that position's requirements.
---
VOLUNTEERS –The Art of Giving, in a Green Shirt
By George Jacobi, park volunteer and author of the Inspiration Point Blog

They come in all sizes and colors, and they come from all around the country. Some are still in High School, and some are long retired. Volunteers - at the Grand Canyon and the other parks - are crucial now to the success of the National Park system. You'll see them in their green shirts with the NPS patch and name badge, smiling and working to help you have a good experience. Last year, in 2015, there were 1504 volunteers that spent time here at Grand Canyon.
Count me in the 'retired' category. As the writer of this blog, I usually go around here in disguise, but yesterday I dressed up to play Volunteer Ranger. Green shirt, tan slacks and hat with the logo, backpack with extra water, and the Pocket South Rim Map. Yeah, the map is crucial. "Where are we, Ranger?"
I had a good time despite my affliction: a tendency toward benevolent anarchy (Haven't worn a uniform since Boy Scouts). The people that needed direction were friendly. The people that were playing with the squirrel looked blankly at my efforts to explain what dangerous behavior that was. And I tried, as I do on every walk, not to look at the dozens of snapshot-takers poised on the very edge of the cliff. No thanks, just don't want to actually see it happen. There was a great joy, though, the kind a teacher knows, in explaining something that you are enthusiastic about and having the recipients get it.
"I'm absolutely passionate about the canyon." Our friend Nettie Klingler is a Volunteer here in Interpretation, who loves the job for both its sense of community - and its peace and quiet! The chance to do programs for appreciative people, research the historic figures she portrays, and not least, the opportunity to hike at will in a spectacular place all add up. "I'll stay as long as they have me!"
During the summer season, volunteers are everywhere. You might not see them, though, off to the side chipping brush with a chain saw, driving an ambulance, or in the Clinic. They do trail maintenance or housing rehab. Wildlife monitoring. Invasive species removal. Search and rescue, fire protection, archaeological and geological research. Or work in the Science Building, the Museum, or the Research Library. You'll interact with the volunteers that staff desks and lead guided walks and programs. Younger volunteers learn and grow as students and leaders and are inspired to care for the national parks. I watched this happen, and saw them thanking the Interpretation staff for the opportunity.
The effort to maintain the integrity of the entire resource, and to make it available and interesting to visitors without compromising it, goes on all the time.
Those volunteers last year put in 86,577 hours and were worth over 2 million dollars to this park alone! And I'm not even adding in the contributions made by paid interns. In a world where the National Parks function with fewer employees than they had in 2002, well, don't be afraid to thank a volunteer, whether you need help or not. The Grand Canyon would not be so enjoyable and functional without them. Got some time? Maybe YOU want to join in –it's special here.
Why Are You Wearing a Green Shirt?
By former Volunteer in Park, Sara Officer
Do you work here? How did you get this job? We are volunteers.

My colleagues range in age from 18-75 and work in natural resources, interpretation, maintenance, even the park's library. We come from all walks of life and have very different goals. One of us has spent over 20 years working as a resource protection volunteer at Phantom Ranch, while another works in the warehouse. A cadre of condor watchers spent more than 1,400 hours observing a nest from the South Rim. The one characteristic we all share is our love of Grand Canyon.

One of the challenges of coming to a new area is learning enough to help visitors appreciate and understand the park and its mission. Volunteers receive training, but most of the in depth learning comes from reading and working with rangers who share their insights and knowledge.

It is a joy for me to get up each morning and drive or walk the rim to work. The serenity and ever-changing beauty give me great satisfaction. I love to share the stories of this magnificent place. The interest of others gives me energy to keep going. In what other job or volunteer position could I combine all the things I enjoy?

I have talked with hundreds of visitors and have hiked the canyon trails while in uniform to provide a presence, some extra water, or words of encouragement to hikers. My challenge each day is to find ways to make visitors' experiences better.

The next time you see a volunteer in a green shirt with a National Park Service volunteer patch on the sleeve, know that we want to answer your questions or tell you what we are doing here. We do not take the place of park employees, but supplement and assist them in any way we can. We are prepared, well informed, and love our jobs.
---

Canyon Sketches Vol 02 - April 2008

Volunteers Help Control Invasive Plants
Invasive plants such as Sahara mustard pose a serious ecological threat to Grand Canyon. Volunteers have made important contributions towards controlling this aggressive invader over the last few years. Volunteer trips with Science and Resource Management's vegetation program are fun and educational and give people who love Grand Canyon the opportunity to help preserve park resources.
Last updated: April 24, 2018