General Camping Information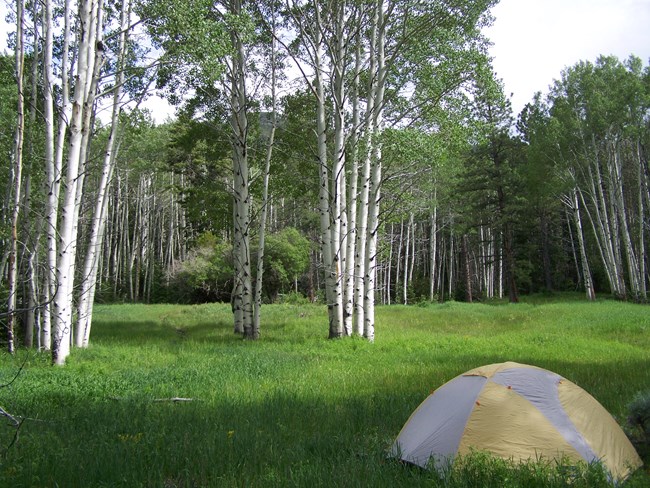 General Information
Great Basin National Park has five developed campgrounds: Upper Lehman Creek, Lower Lehman Creek, Baker Creek, Grey Cliffs, and Wheeler Peak. Each developed campground has vault toilets, picnic tables, tent pads, and campfire grills. There are no hookups. Each campsite is limited to eight people, three tents, and two vehicles. There are three campgrounds with accessible sites. Primitive campgrounds can be found along Snake Creek road.

Lower Lehman Creek is the only campground open year-round. Other campgrounds are generally open May through October, weather permitting. Water may not be available early or late in the season. Since exact opening and closing dates are dependent on weather conditions, contact a visitor center at (775) 234-7331 or check our current conditions online before arrival. Wheeler Peak Campground is closed for the entire 2021 summer season.
Reservations
Reservations can be made for nights during peak season (roughly between Memorial Day weekend and Labor Day Weekend) at both Upper and Lower Lehman Campgrounds as well as Wheeler Peak Campground. Tent camping reservations can be made at the Grey Cliffs Campground from the end of May to the end of September and require a two-night minimum stay. All camping reservations are now handled by Recreation.gov. Non-reservable campsites may not be "saved" or reserved for family or friends arriving later. Wheeler Peak Campground will be closed for renovation during the summer of 2021.
Group Camping
Grey Cliffs Campground is closed for the season. Large groups can be accommodated at the Grey Cliffs Campground. Three designated group sites provide privacy and ensure that groups do not disturb campers staying at the individual sites in Loop A. Go to the Group Camping page for more information. Reservations are required for group camping and can be made at recreation.gov.
What to Do When Great Basin's Campgrounds are Full!!!
Look here for alternative options for camping.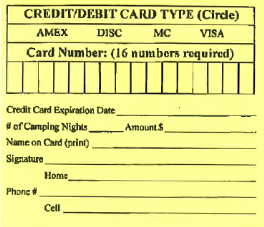 Camping Fees
$20.00 per night and per site. Cash or credit card only. No checks, please. Senior/Access Pass holders pay $10.00. Primitive sites along Snake Creek require no fee and offer no potable water. During peak season (roughly from Memorial Day through Labor Day) all sites at all campgrounds are reservable through www.recreation.gov or by calling 877-444-6777 no more than six months in advance of your visit. Baker Creek Campground and Snake Creek campsites are first come first serve year round. Credit cards are encouraged at all campgrounds during the self-registration season.
RV Sanitary Station
There is a dump station, potable water, and trash receptacles located 1/2 mile inside the park on the main entrance road (NV Hwy 488). The dump station is usually open late May to October, weather permitting, and is closed in winter. There is a $10 fee for use of the dump station. No discounts for Senior or Golden Access cardholders.
Showers
There are no shower facilities in the park. Pay showers are available outside the park at the Whispering Elms Motel, Campground & RV Park, the Baker Sinclair Gas Station and the Border Inn.
Firewood
Firewood is not available for purchase in the park, but wood may be collected provided that it's already dead and down on the ground. Ferg's Firewood provides bundled wood at two 24-hour, self-pay stations located in Baker. Firewood can also be purchased from the Whispering Elms.
Regulations
Campground regulations are posted on the campground bulletin boards. Visitors are responsible for knowing and following all regulations.
Last updated: April 10, 2021