What to do when you can't get a campground reservation...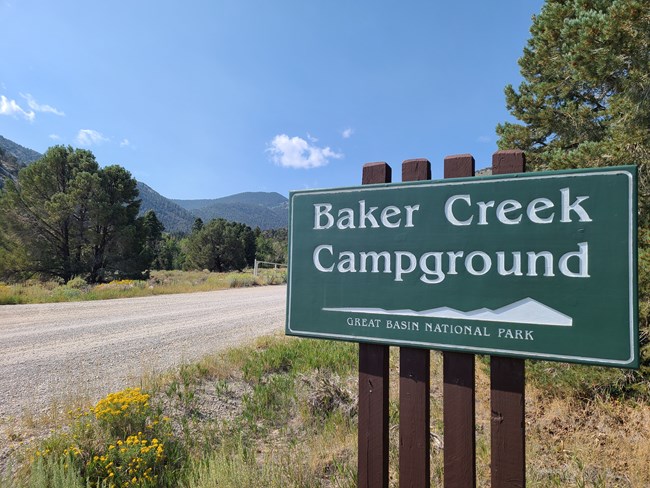 Campgrounds
It can be difficult to secure camping reservations last minute. They often fill up 30 days in advance when reservations are released on
recreation.gov
. If you think you're not looking in the right spot or doing something wrong, chances are you aren't and reservations have just filled up. If you feel you need a reservation to visit, keep checking back on
recreation.gov
as cancellations are fairly common, though unpredictable. Try searching for one night at a time and have flexibility to move campsites.
If that doesn't work for you, here are some alternatives:
Baker Creek Campground
Drive on down the gravel Baker Creek Road to Baker Creek Campground. This first-come, first-serve campground generally has daily availability but will still fill up on weekends throughout the summer season.This is the only first-come, first-serve campground in the park and is the only option for camping in a developed campground inside the park during the busy season. Check on fees, amenities, closures, and more on the
Campgrounds
page.
Snake Creek Campsites
Snake Creek Road has a handful of
primitive campsites
which can be occupied without needing to pay fees and without a reservation! These can be anywhere from a 30 to 45 minute drive from the Lehman Caves Visitor Center near the base of the Wheeler Peak Scenic Drive, and many folks don't venture that far for camping in order to be closer to the most popular areas of the park. Benefits of the Snake Creek campsites include being right along Snake Creek, solitude, no campground fees, and easy access to many
amazing hikes
at the Snake Creek Trailheads.
Outside the Park & Dispersed Camping
Bureau of Land Management (BLM) Land surrounds Great Basin National Park and can be found through most of Nevada. If you are unable to find a campsite, this is your best bet and a spot can always be found among the BLM land outside the park. When camping in this style, setting up camp in an undeveloped area of BLM land, it is referred to as
dispersed camping
. Not everywhere can accomodate RV's, trailers, fifth wheels, etc, but are generaly able to support tent camping or staying in an average vehicle. Please follow all
Leave no Trace
rules to leave the land as good as you found it, if not better. Check in with Park Rangers at either the Great Basin or Lehman Caves Visitor Centers for more information and area recommendations.
Last updated: February 23, 2022