Maps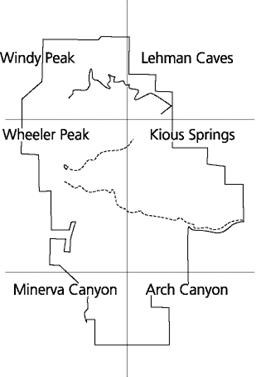 Topographic Maps
Great Basin National Park is covered by six topographic maps in the U.S. 7.5 minute series. The Wheeler Peak and Kious Springs maps cover much of the high-elevation backcountry. The Windy Peak map covers a number of the most popular trails and well-developed trails. The Lehman Caves map covers mostly low-elevation areas outside the park. The most remote, least-used backcountry areas are covered by the Minerva Canyon and Arch Canyon maps.
These maps are sold at the Western National Parks Association's visitor center bookstores or purchase online through the USGS.
For more information, contact the Western National Parks Association by phone at (775) 234-7528.

Last updated: July 31, 2019