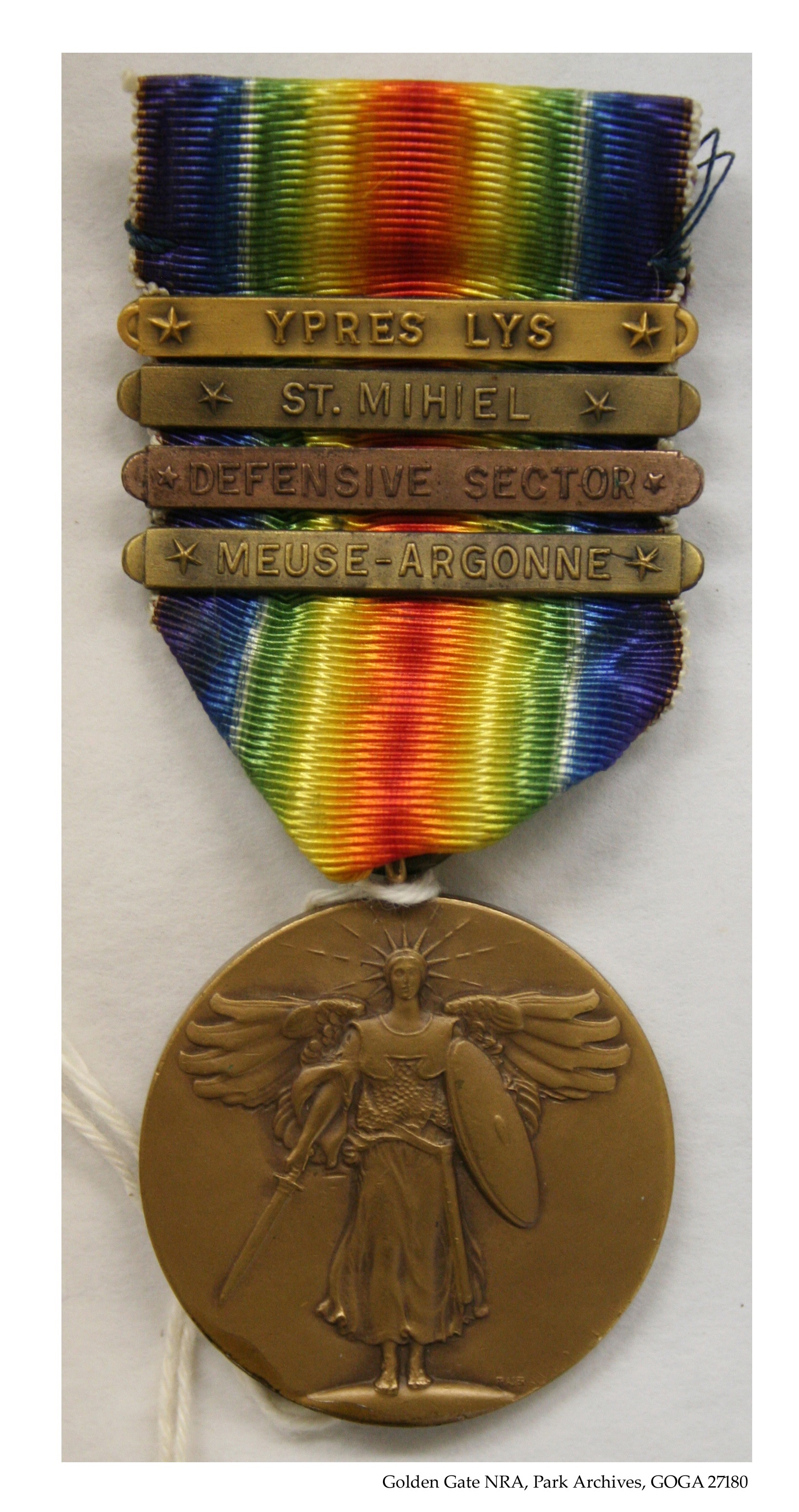 In 1919, James Earle Fraser designed the WWI Victory Medal to commemorate the Allies victory.  Fraser was one of the most prominent portrait sculptors of the time and designed such pieces as the Benjamin Franklin Memorial and the pediment to the National Archives building.  He is most remembered for his sculpture entitled
the End of the Trail
, which depicts a mournful Native American warrior sitting atop his horse that was first displayed in San Francisco during the Panama-Pacific International Exposition of 1915. 
The WWI Victory Medal was awarded to soldiers serving from 1917 to 1918, including those who served in Russia or with the American Expeditionary Force in Siberia from 1918 to 1920.   
The medal's front side depicts an armored angel with a sword and shield while the reverse lists the names of those countries that fought alongside the United States.  Accompanying the medal are bars, placed on the rainbow ribbon to signify specific acts or duties during the war.  This medal for example has the bars "Ypres Lys", "St. Mihiel", "Defensive Sector", and "Meuse-Argonne."
The soldier who received this medal fought in the battles of Ypres Lys, St. Mihiel, and Meuse-Argonne during World War I, while the "Defensive Sector" bar signifies service in general defense. From the battles listed on the medal one can discover that this soldier served with the American Expeditionary Forces under General John J. Pershing.