Tennessee Valley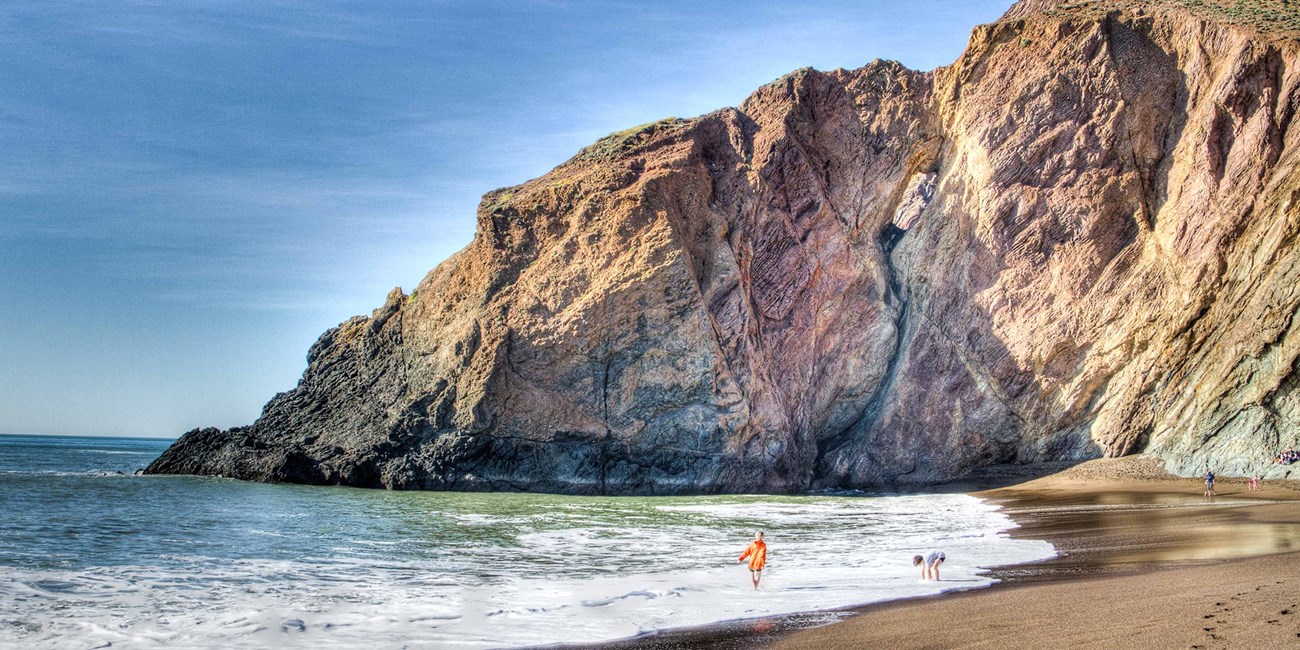 Dogs, even on leash, are not allowed on the Tennessee Valley Trail. Please do not feed or approach wildlife.

Tennessee Valley is an amazing offshoot of the Marin Headlands, with hiking trails to suit the whole family. The Tennessee Valley Trail is mostly level; it begins at the parking area and travels 1.7 miles to Tennessee Beach. For the more adventurous hiker, there are a number of other trails leading into the hills above Tennessee Valley.
In the spring, the vegetation of the valley is lush and green and/or blooming. The valley will come alive with lupine, checker-bloom, blue-eyed grass, California buttercup, and California poppy. In summer, the grasses turn golden, and by late summer you can find fennel, lizardtail, sagebrush, sticky monkey flower, and blackberry bushes. In winter and early spring, rains turn the golden grasses back into green fields.
With hiking and cycling trails and a plethora of wildlife, you would never know that the bustling metropolis of San Francisco is 20 minutes away. Bring the family, have a picnic on the beach, discover the wilds of Tennessee Valley, and remember to take only pictures and leave only foot prints.

Tips and Highlights
Coordinate your visit with a low tide and seasonal sand alignments to see the engine of the SS Tennessee shipwreck.
Make sure to pack water while hiking the Tennessee Valley trails.
If exploring the cove, be careful not to get cut off from the main beach by high tides.
Dogs, even on leash, are not allowed on any trails in Tennessee Valley except on the Coastal Trail where it crosses the valley, connecting Rodeo Valley and Muir Beach. Dogwalking is allowed on-leash on the Miwok trail from the Tennessee Valley parking area north to Highway 101, and on leash or under voice control in Oakwood Valley which is off Tennessee Valley Road a short distance before you reach the Tennessee Valley parking lot.
Nature
Tennessee Valley contains a bevy of wildlife; from mighty raptors to common swallows, the birds of the valley will keep your eyes on the skies. The skies are not the only place to view wildlife; the valley is teeming with deer, coyote, and on an occasion you might even see a bobcat.
Last updated: April 22, 2022