Sea lion rescued by National Park Ranger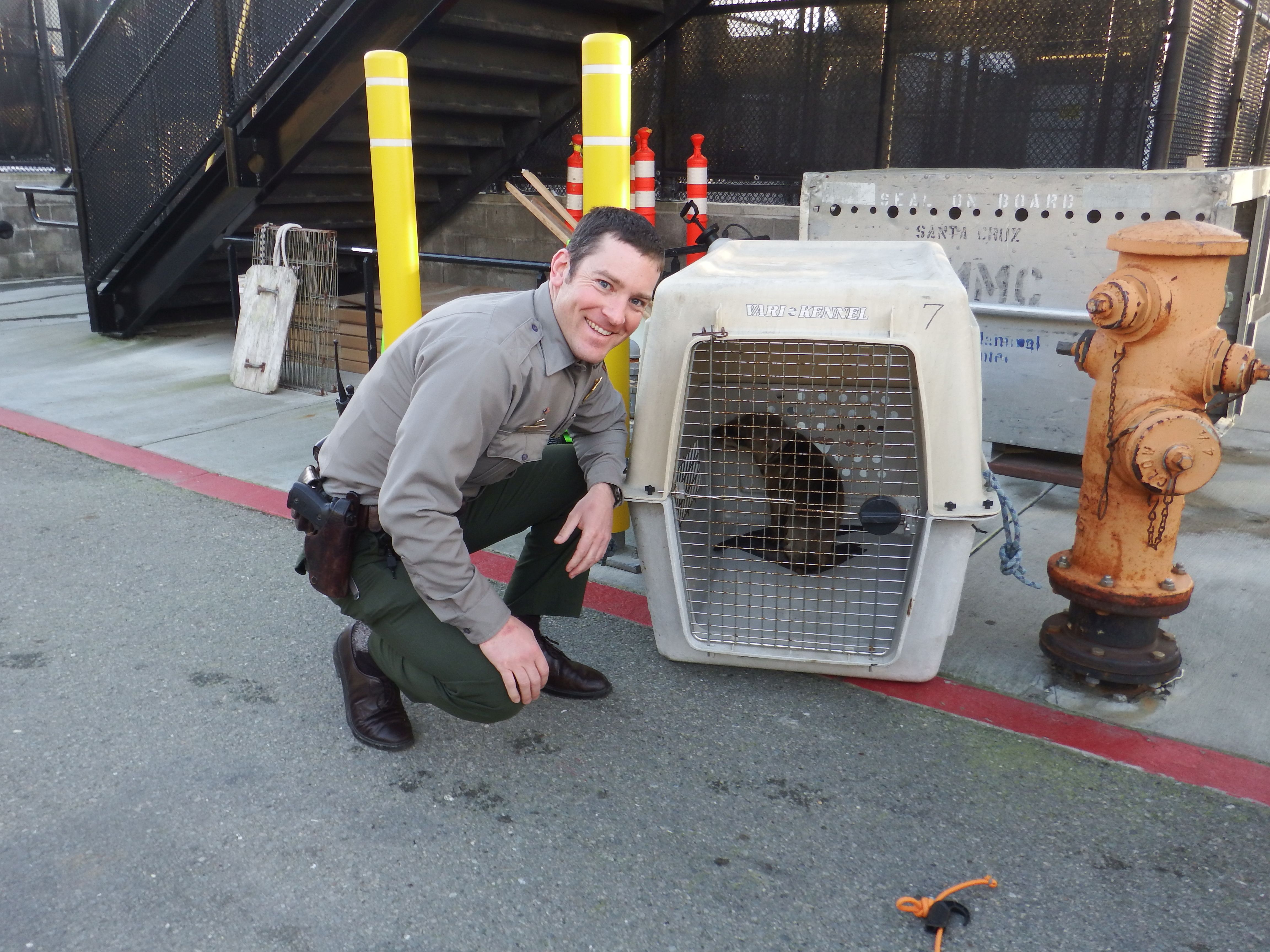 News Release Date:
February 11, 2015
Contact: Alexandra Picavet, 415-786-8021
At 7:10 am, National Park Ranger Wallat was driving along Skyline Drive, near Fort Funston in Golden Gate National Recreation Area, when he stopped to assist two Good Samaritans. The citizens had stopped to protect a California sea lion pup that was on the side of the road. The yearling had crossed Skyline Drive just south of the turnoff to the Great Highway. The Ranger positioned his vehicle in the lane of traffic to further protect the sea lion as they tried to load it into a plastic tote for transport. The sea lion was combative and bit the blankets being used to cox him into the tote. Once the sea lion was safely contained it was transported to the Marine Mammal Center in the Marin Headlands of Golden Gate National Recreation Area for medical assessment and treatment. 
The yearling has been named Percevero. He is one of 115 California Sea lions being treated at the Marine Mammal Center for being underweight. It weighs 28 lbs instead of around 80 lbs as would be normal. 
Marine Mammal Center staff Veterinarian Cara Field performed an admit exam on Percevero. His lungs sound good but he's a bit pale. Veterinarians will continue to rehydrate him and will re-examine him at a later time to learn more.
Last updated: February 28, 2015