Nature Stories in the Marin Headlands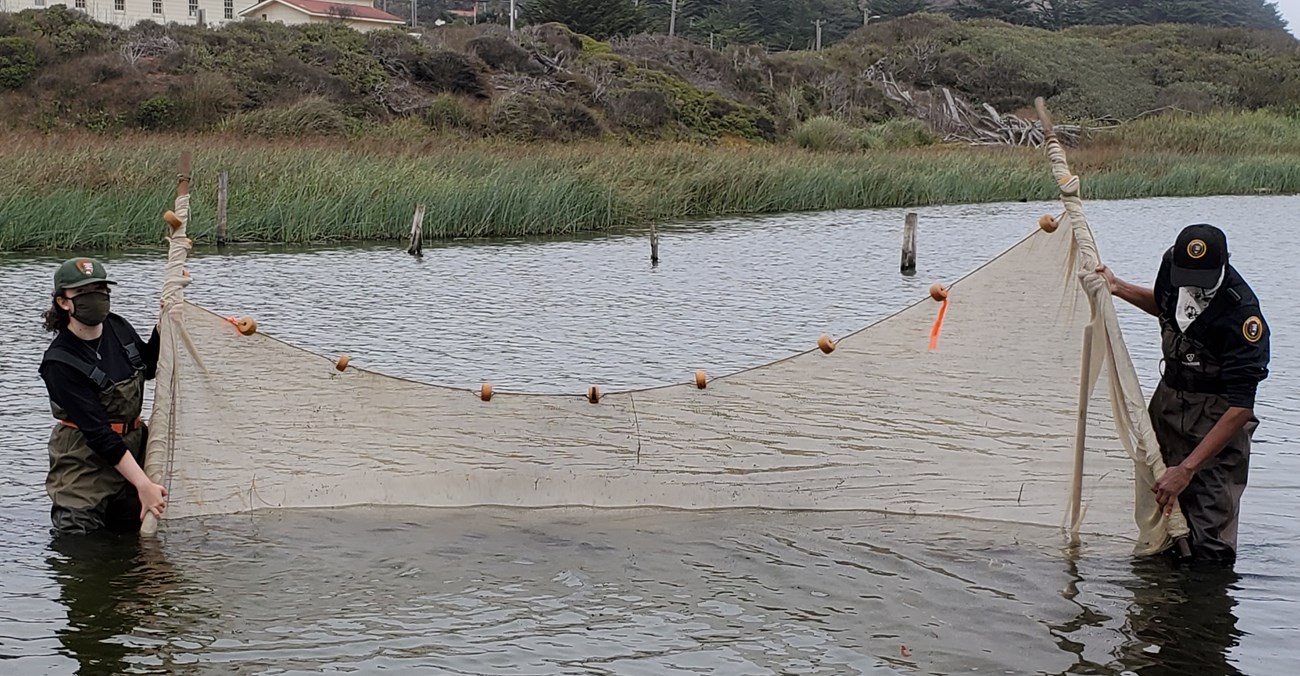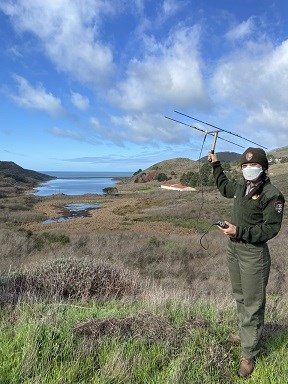 Use this page to find nature stories in the Marin Headlands.
The Marin Headlands is composed of coastal prairie and riparian ecosystems. Its low-lying shrubs and grasses are adapted for wet winters and long, dry summers that are typical of a Mediterranean climate. These plants can also withstand salt-driven winds and thin soils typical of the coast. Furthermore, the Marin Headlands is frequented by birders, herpers, fishers, and entomophiles alike because this floristic frontier hosts a complex network of ecological foodwebs and trophic cascades that support an abundance of wildlife.
California quail skit along roadways as raptors like peregrine falcons and red-tailed hawks migrate through this stop in the Pacific Flyway. Bird Island along the coast of Rodeo Beach is one of the largest roosting sites in northern California for the once endangered brown pelican. Riparian areas within the park are hopping with California newts and endangered red-legged frogs. The endangered tidewater goby finds refuge in the brackish waters of Rodeo Lagoon. Dragonflies laze about in the reedy marshes. Black-tailed deer frequent patches of grass tufting between the chaparral, a permanent harbor seal colony sunbathes at Point Bonita, river otters chirp and snortle to each other from across the lagoon, and humpback and gray whales pass by on their migrations between Baja California and Alaska. Terrestrial carnivores are primarily gray foxes, coyotes, bobcats, and mountain lions.
To learn more about the Marin Headlands' ecosystems, as well as the research we are conducting within the Headlands, explore the webpages and articles detailed below!

Navigate back to the Marin Headlands page.
Marin Headlands Nature Articles
Last updated: March 8, 2021