Becoming a Carbon Neutral Park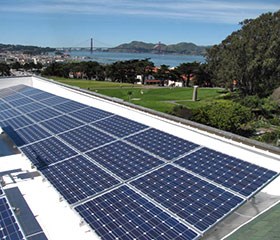 Golden Gate is making an effort along with other parks in the Pacific West Region to achieve carbon neutral park operations by 2020.
A carbon neutral park would generate no greenhouse gas emissions from its own operations, those of its partners and concessionaires, and eventually its visitors. Achieving this goal requires a major rethinking of park operations, as well as the advancement of new technologies.
Learn more about the
Alcatraz Island park site
where we are using a number of sustainable practices to reduce our environmental footprint.
Last updated: September 12, 2016