Adapting to Climate Change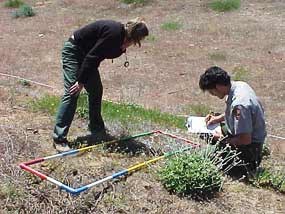 Global warming and associated climate and sea level changes are likely to have a profound effect on Golden Gate's natural systems, its cultural relics of the past (such the coastal defense system) and the park's infrastructure. In order to properly manage and care for these resources in the future, the park must monitor the changes as they emerge and develop new adaptive strategies to respond to these threats.
The National Park Service Inventory and Monitoring (I&M) Program is dedicated to tracking long-term ecological changes in the national parks. Scientists from the Inventory and Monitoring Program and park staff are monitoring a variety of indicators of climate change including the following:
Air temperature, humidity, and wind speed


Water quantity, quality, temperature, salinity


Sea level


Fire frequency, timing and area


Phenology - timing of blooming, migrations, nesting


Vegetative and wetland cover


Habitat disruption - invasive species, pests and disease rates, population trends, endangered species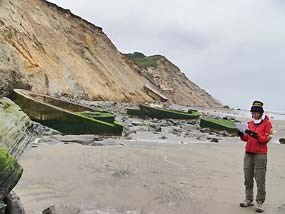 These data will help park managers understand what is happening and inform their responses to ecosystem disruptions. In addition, the park will respond to the threats to both our natural and cultural resources by taking the following steps:
Conducting an inventory of existing park resources (both natural and cultural) and rating them for climate change risk. For buildings and facilities, the inventory should assign a climate risk index to assist in the evaluation and prioritization of maintenance projects.
Assessing climate risk factors prior to new construction, maintenance, or repair projects in order to mitigate the risk if possible, or reconsider the project.

Creating a science advisory group made up of internal staff and external experts to develop a monitoring plan for natural resources and shoreline erosion.

Continuing to improve building heating, insulation and lighting efficiency during building repairs and retrofits.
Last updated: April 12, 2018