Sutro Heights History

In 1885, self-made millionaire Adolph Sutro created the Sutro Heights Park, an elegant and formal public garden that covered over twenty acres in the area now known as Lands End. Inspired by the rugged beauty and incredible scenery, Sutro intentionally designed the grounds to capture the views of the Pacific Ocean, the Golden Gate and the Marin Headlands.

Adolph Sutro planned his park on a grand scale. Sutro Heights was a fantastic collection of flower beds, forests, elegant wide walkways, hedge mazes and "parterres" (a popular Victorian landscape feature where flowers and bushes were carefully trimmed into shapes of names or designs). Builders constructed an observation platform plaza that overlooked the Cliff House as well as the Dolce far Niente balcony, a long terrace-like structure on the cliff overlooking Ocean Beach. To provide garden decorations, he imported over 200 concrete replicas of Greek and Roman statuary from Belgium, with the intent to provide examples of European culture to his San Francisco visitors. The sculptures, along with rustic benches, chairs and tables were carefully placed throughout the grounds. The garden contained many buildings ranging from simple garden sheds to an elaborate glass-paned conservatory. To keep the grounds in excellent condition, Sutro maintained a full-time staff of 17 gardeners, machinist and drivers.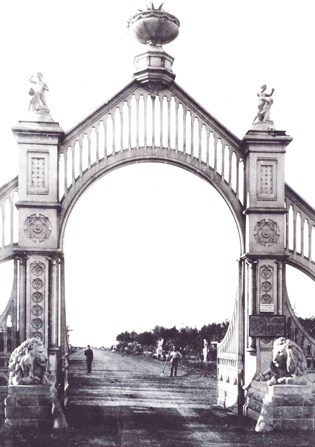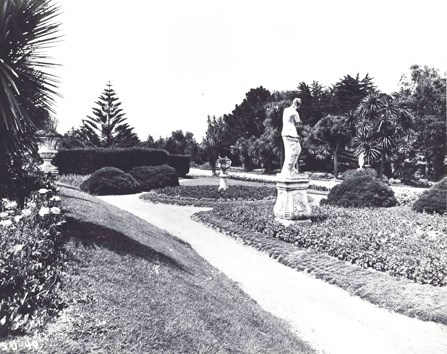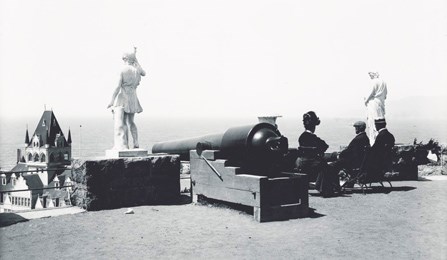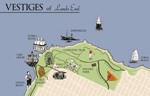 Vestiges of Sutro Heights

This digital guidebook highlights stories, landscapes, events, artifacts and geology of Sutro Heights.
Last updated: February 28, 2015