The Presidio Army Museum Exhibit - Origins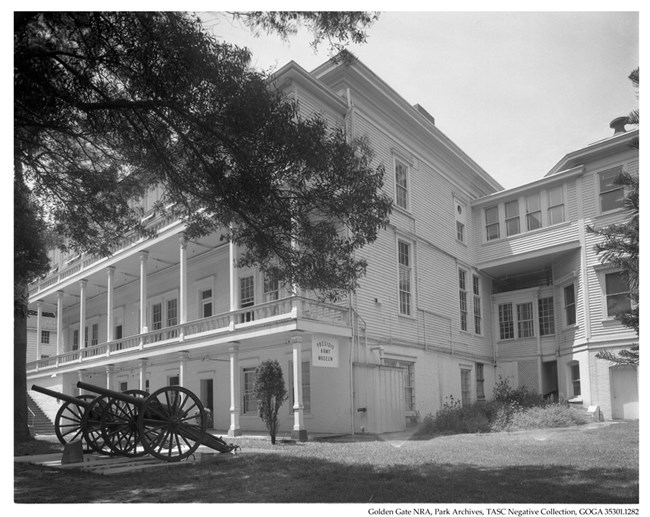 Fort Point and Army Museum Association
In 1959, Major Herbert Batz, U.S. Retired; John J. Gould, a civil engineer; Edward D. Page, an architect; and Myron B. Goldsmith, U.S. Retired, began the Fort Point Museum Association (now the Presidio Historical Association) and began preservation efforts at Fort Point. The U.S. Army gave the group permission to clean the fort, establish a small museum, and conduct guided weekend tours. During the 1960s, the Association became the repository for collections donated to or purchased by the 6th U.S. Army and was permitted to collect artifacts relevant to the Presidio, creating a post museum outside of the Army museum system. Initially, the Association rented and rehabilitated Fort Point from the U.S. Army as its primary museum location.In 1970, Congress passed a bill which declared Fort Point a National Historic Site. Then, in 1971, the Army transferred Fort Point to the National Park Service (NPS) at which time the Association worked with the NPS on restoration and preservation efforts.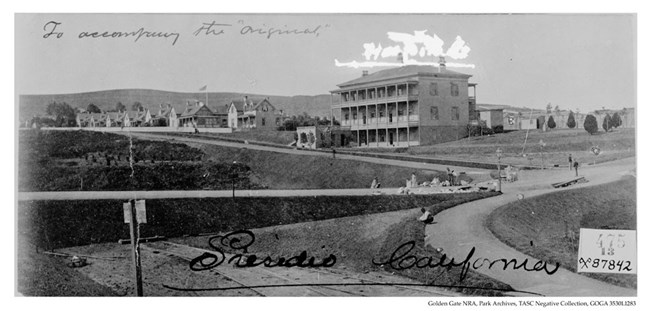 Presidio Army Museum
In the 1970s, the U.S. Army approached the Fort Point Museum Association to develop a museum within the system already established by the U.S. Army's Center of Military History. The Presidio of San Francisco's Building 2, the Old Army Hospital building, was selected for the museum site.
The Association rehabilitated the building for museum use and relocated part of its existing artifact collections from Fort Point to begin the army museum collection. The Presidio Army Museum (PAM) was officially established on July 4, 1973. The museum was staffed by Association employees and volunteers with John P. Langellier as the museum Curator and Sergeant Robert Smith as Assistant Curator. Then, the Association renamed itself the Fort Point and Army Museum Association to reflect this joint relationship. The museum's administrative and storage facilities were located in the brick basement of the museum building and exhibitions were installed on the main floor.
Last updated: March 31, 2015