Major Ephraim Dyer, Jr. Collection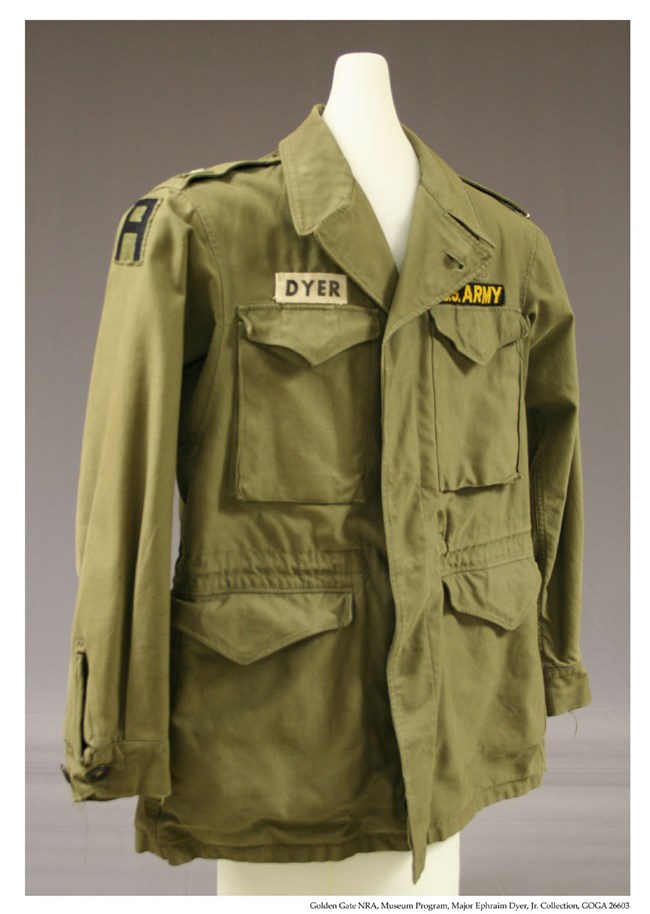 Ephraim Dyer, Jr., named for his grandfather, was born in Alvarado County in 1881 to a pioneer California family descendant from English colonists that became sugar-manufacturing magnates. In 1850, Ephraim Dyer, Sr. of Sullivan, Maine caught gold fever and set sail for California on a steamship. Arriving in San Francisco in September, he worked various jobs and then went to Union City and worked for J.M. Horner, a well-respected California farmer. After briefly renting a vineyard in Los Angeles, in 1858 Dyer, Sr. was the first passenger to make the journey to Maine via the Overland Mail Railroad Line in order to explore a cattle-driving route linking California to the east coast. En route, he married Ellen F. Ingalls in Illinois, the daughter of a ship builder in Maine, and the couple returned to California by steamship in the fall of 1859. They settled in Alvarado, California where he was appointed U.S. Deputy Surveyor in 1861. As Surveyor, he conducted Government surveys for the land that extended from the Oregon border to below Lake Tahoe, for which work a landmark in Plumas was named in his honor—Mount Dyer. In 1864, the Alvarado Guard was created as part of the State of California Militia Guard to protect local citizens during the Civil War. Ephraim Dyer, Sr. was elected Captain and Commander, a position he held until the unit was disbanded in 1867. In 1870, he invested in his family's sugar-manufacturing business built by his brother, Ebenezer Herrick (E.H.) Dyer.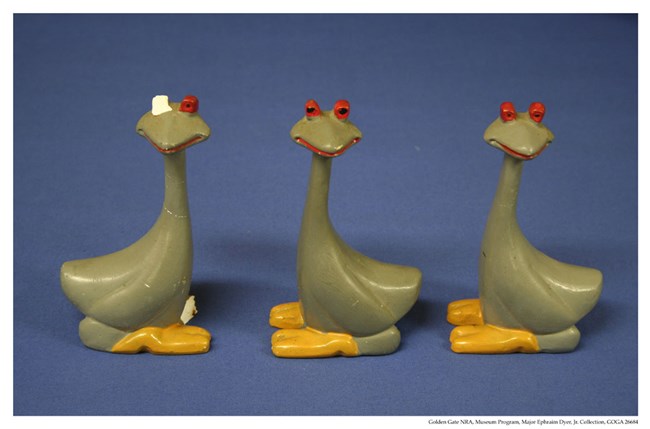 E.H. Dyer came to Alvarado, California in the spring of 1858 to help manage Ephraim's farming interests. From 1859 to 1861, he served as surveyor of Alameda County establishing township maps and checking boundaries for title claims. From 1861 to 1871, he was also appointed U.S. Deputy Surveyor for the State of California. Upon inspection of the U.S. beet sugar industry, he noted that much of America's sugar was imported and sought to establish the industry domestically. E.H. sent for beet seeds from Germany and planted test plots on his brother's Alvarado land. Soon, the Dyers joined other beet producers in the area and founded the California Beet Sugar Company. E.H. built a small wheel steamer named "The Rosa" to transport their product down the Alameda Creek to the factory in Union City. E.H. and Ephraim enlisted the help of their sons and with the enlarged Dyer workforce threw their energies into the newly purchased Sacramento Beet Sugar Company. Unfortunately, this venture failed, but E.H. began the Standard Sugar Manufacturing Company with the aid of outside stockholders in 1879. By 1888, the Dyers' company had attracted the attention of Claus Spreckles and other sugar magnates.

Ephraim Dyer, Jr. attended U.C. Berkeley as an engineering major. On October 19, 1909, the San Francisco Call ran an announcement for Ephraim's engagement to fellow Berkeley alumna Zoe Riley, the eldest daughter of Mr. and Mrs. P.T. Riley of Berkeley. Both graduates of U.C. Berkeley in 1907, Zoe was one of the best known women at the university and Dyer was a well-regarded football player. Immediately after graduation, he began working in the structural engineering field in San Francisco. From 1908 to 1915, he worked for the Rindge Land and Navigation Company on Palm Tract, San Joaquin River Delta as well as for the Natomas Corporation at Wheatland in Yuba County.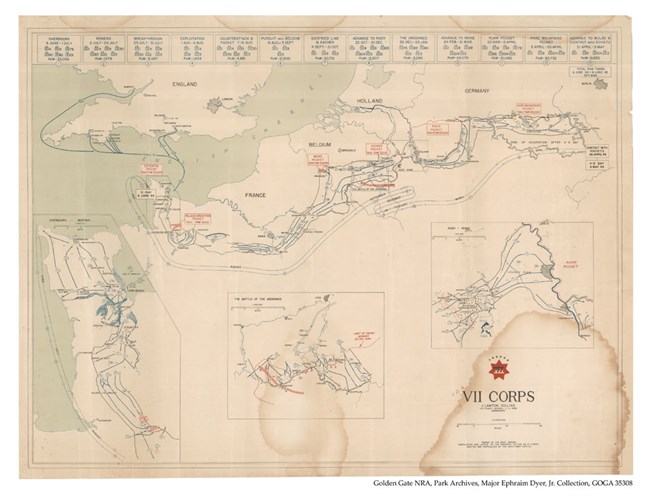 Prior to U.S. entry into World War II, Ephraim Dyer, Jr. enlisted in the U.S. Army Coast Artillery and was stationed at Fort Barry with the 65th Coast Artillery in 1940. During the war, he participated in the storming of Normandy in 1944 and returned to the U.S. as a Major, serving with the 6th Army at the Presidio of San Francisco in the 1950s.
The Dyer collection was donated to the Presidio Army Museum over a period of months in 1976 by three separate individuals: Ephraim Dyer, Jr., his wife Zoe, and his daughter Ruth. In addition to items pertaining to Ephraim's career, the collection features archival materials and objects owned by Zoe's father, Captain Peter T. Riley, who served in the Spanish American War in Company I, 8th California Volunteer Infantry Regiment.
Last updated: February 28, 2015