Centuries of Defense - Cold War Era (1950-1975)
Threat of foreign atack on U.S. soil shifts from naval-based to air-based during the Cold War. World War II coast artillery defenses on the west coast were replaced by Nike anti-aircraft missile systems utilizing nuclear warheads.
1950 - 1953 - Korean War

U.S. defenses are in a continual high state of readiness to rpotect against foreign agression. New defense technologies are investigated and installed


1952 - Nike System implemented

The Nike missile system becomes the most expensive, widespread, and longest-lived missile system deployed to date. Over 250 Nike sites installed in 30 states; the defense system serves for 25 years.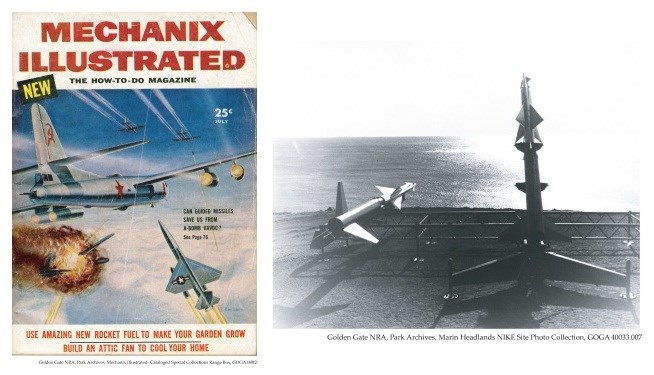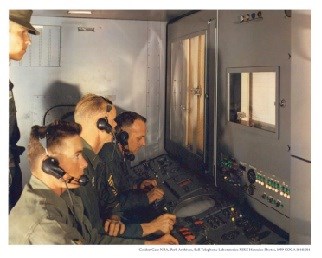 1954 - Sixth Army Air Defense Command headquartered at Fort Baker

Fort Baker commands 12 permanent Nike Missile launch sites and support structures; including San Pablo Rdge, Rocky Ridges, Lake Chabot, Coyote Hills, Milagra Ridge, Fort Winfield Scott, Fort Funston, Fort cronkhite, Fort Barry, Angel Island, and San Rafael.


1962 - Fort Mason designates as surplus military property


1963 - 1975 - Vietnam War

Thousands of soldiers returning from combat out-process at the Presidio of San Francisco. Injured soldiers are flown into Crissy Field and treated at Letterman General Hospital and the new Letterman Army Medical Center.


1968 - Letterman Army Medical Center constructed

1890's era Letterman General Hospital is inadequate to manage needs of incoming Vietnam soldiers. A larger state-of-the-art hosptial is constructed.


1972 - Letterman Army Institute of Research established

Conducts military-based research including the areas of: jungle-based disease treatment, chemical warfare, and prosthetics.


1974 - Nike Missile System declared obsolete

New Inter-Continental Ballistic Missiles technology surpasses the altitude and speed of Nike missiles.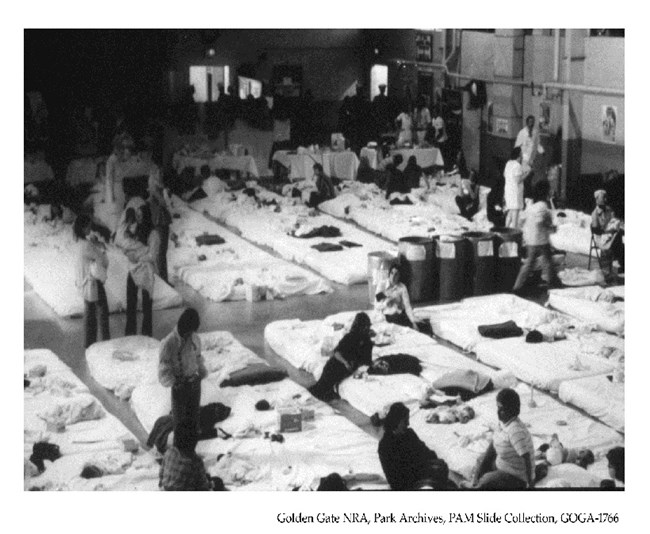 1974 - Crissy Field closd to all aircraft


1975 - Operation Babylift takes place

Harmon Hall in the Presidio is used to house over 1,000 Vietnamese orphans airlifted into San Francisco from war-torn Vietnam. Children are cared for by soldiers and volunteers while arrangements are made for adoption.
Last updated: February 28, 2015