For Teachers
Parks as Classrooms
Applications for Inquiry With the Ranger and in the Native Plant Nurseries programs will be available in Fall 2020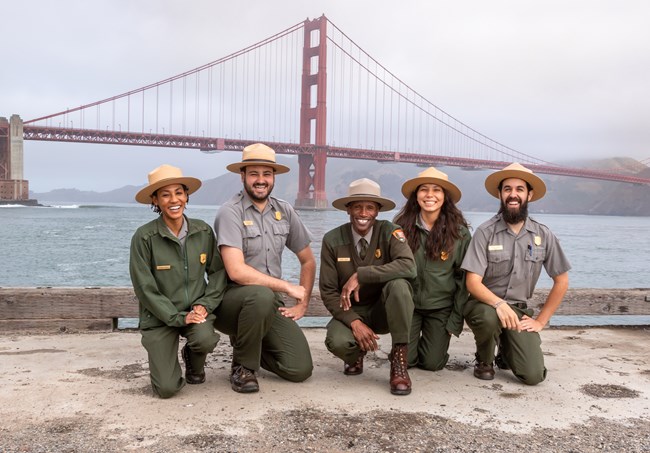 PARKS AS CLASSROOMS programs in Golden Gate National Parks - set in indigenous habitats and historic landmarks, ancient redwood groves and dramatic coastal preserve - actively engage students in inquiry learning about and caring for national parks and their own communities. Designed by park staff, classroom teachers, students, and leaders of community organizations, park education programs encourage student achievement through innovative pedagogy and authentic experiences in the park. The goals and principles of the K-12 program confirm Golden Gate's commitment to inclusive and relevant inquiry-based learning linked to school curricula.
Teaching Untold Stories
is a new series of FREE 8th-12th grade programs in which a Park Ranger comes to your classroom to facilitate lessons in 19th and 20th century social studies. These programs are rooted in Social Justice issues that promote skills in historical analysis and critical thinking. Each account focuses on a pivotal national issue -still relevant today - that played out right here in San Francisco.
Click here for more information on the Teaching Untold Stories programs.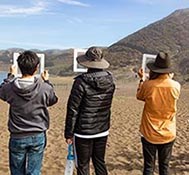 PARK Teachers Geology
is a collaborative effort undertaken by teachers, university faculty, nonprofit education partners, and Golden Gate to introduce pre-service and classroom teachers to place-based and inquiry learning that supports education standards and engages students in authentic hands-on science. Click here to learn about the program and find teaching resources.
Crissy Field Center-
A Youth Leadership and Education Center
The Golden Gate National Parks Conservancy, our primary nonprofit partner, offers an array of multicultural programs that actively engage youth of all ages at the Crissy Field Center.The Parks Conservancy promotes collaborations in building a more sustainable, and socially and environmentally just society.


Last updated: June 29, 2020