For Teachers
Dissonant Voices 2017
Spring Sessions
Professional Development for Secondary Social Studies Educators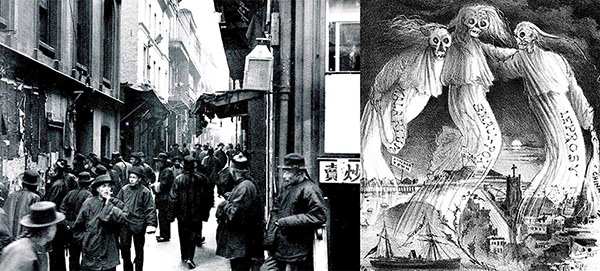 When does racism masquerade as public health?

Uprooting Chinatown
kicks off our spring sessions of Dissonant Voices on Saturday, March 11, 2017. The workshop is free and participants receive a stipend of $125 and resource packet. Join your colleagues for open-ended inquiry with primary sources, including documents, maps, and photographs to consider how public policy can promote exclusion by race. In the afternoon, we will explore and hear the authenticity and character of historic San Francisco's Chinatown through its alleyways, food markets, temple, and herbal store.
Is the experience of Chinese in San Francisco over a hundred years ago similar to the experiences of other disenfranchised Americans today? How can students use Uprooting Chinatown to consider national events and issues within a local perspective?

Dissonant Voices
is an inquiry-based series of workshops for secondary Social Studies teachers presented since 2009. The series is framed by the essential question – "What happens when we teach untaught histories?" We will be offering an array of Saturday workshops in the Golden Gate National Parks throughout 2017.

Click here for workshop description and application


Parks as Classrooms
Please click here for application for Parks as Classrooms programs.
Applications for Inquiry with the Ranger programs accepted until a week before the required teacher workshop and/or the program is full.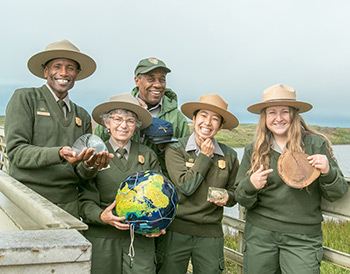 PARKS AS CLASSROOMS
programs in Golden Gate National Parks - set in indigenous habitats and historic landmarks, ancient redwood groves and dramatic coastal preserve - actively engage students in inquiry learning about and caring for national parks and their own communities. Designed by park staff, classroom teachers, students, and leaders of community organizations, park education programs encourage student achievement through innovative pedagogy and authentic experiences in the park. The goals and principles of the K-12 program confirm Golden Gate's commitment to inclusive and relevant inquiry-based learning linked to school curricula.

Enrich Your Understanding of Geology
PARK Teachers Geology
is a collaborative effort undertaken by teachers, university faculty, nonprofit education partners, and Golden Gate to introduce pre-service and classroom teachers to place-based and inquiry learning that supports education standards and engages students in authentic hands-on science. Use this link to learn more about the program to an find teaching resources.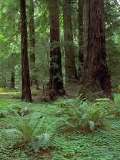 Exciting New Online Learning Tool
Your students journey into the ancient redwood forest to uncover how living things make their home and survive in this very special habitat. In this virtual adventure, students experience the sights and sounds of one of the world's most iconic environments while learning about habitats, species competition, interdependence, and adaptations. A fun and challenging way to introduce redwood ecology or conclude a unit by checking for understanding. Use this link to learn more about Nature Detectives.
Crissy Field Center-
A Youth Leadership and Education Center
Crissy Field Center,
l
ocated on the Presidio of San Francisco, is a partnership of the Golden Gate National Parks Conservancy, the National Park Service, and the Presidio Trust. The Center offers multicultural programs that actively engage us with our environments and promote collaborations in building a more sustainable
, socially and
environmentally just society.
·Scholarships for programs and transportation are available.