Introduction to PARK Teachers Geology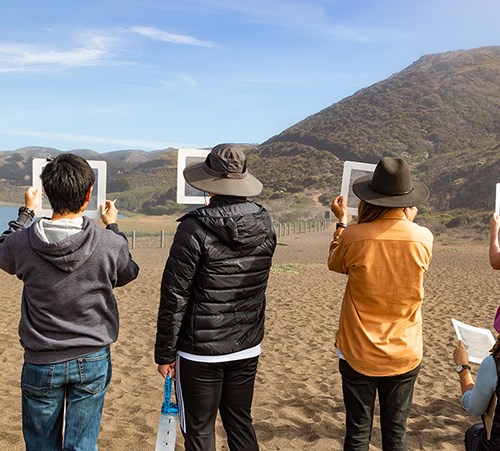 Welcome to PARK Teachers Geology
Upside down globes? Sandwich cookies masquerading as moving tectonic plates? Artistic transparences taking us back and forward in time? We are in a world where rocks are verbs, as well as nouns. We have traveled to the Marin Headlands, just north of the Golden Gate Bridge, part of the geologic formation known as the San Franciscan Complex. We are in the middle of a PARK Teachers Geology workshop.
Since 2004, a dynamic partnership has brought together secondary (science) education credential candidates, San Francisco State University faculty, and NPS educators to join in an annual place-based field program designed to introduce the new classroom teachers to national parks as settings for learning.
Through a geologic lens, the workshop participants delve into
• Inquiry techniques that are student-centered
• Content related to earth sciences
• Lessons aligned to the Next Generation Science Standards
We invite you to take a closer look at our partnership, teaching tools, and resources!
PARK Teachers Geology (Parks As Resources for Knowledge) was originally made possible by a generous grant from the Toyota USA Foundation through the National Park Foundation.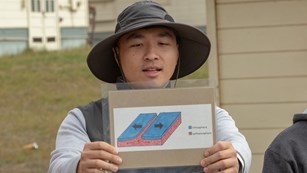 Geology Resources for Teachers
Dig deeper into the Franciscan Complex with these resources for teachers
Last updated: July 9, 2019