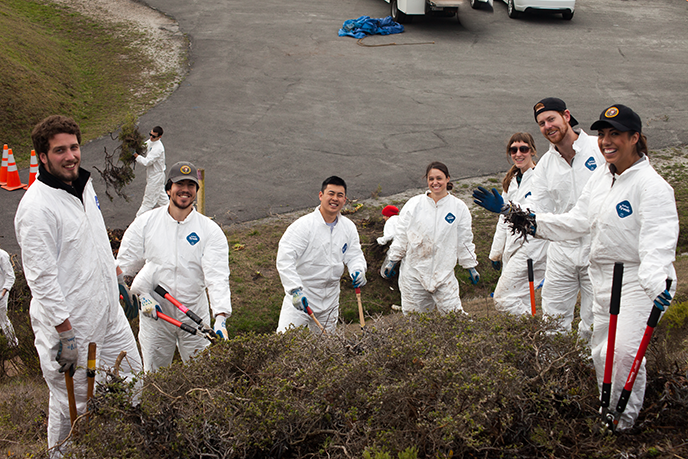 A Great Place to Volunteer
There are many dream jobs for volunteers at GGNRA...
Golden Gate National Recreation Area is a gem of the Bay Area. The park includes an array of resources unparalleled in the National Park System. Stunning forests, creeks, ridges and beaches. Hundreds of miles of trails. Rare plant and animal species. One of the most important collections of historic buildings in the country. And world renowned destinations like Alcatraz and Muir Woods, as well as lesser known but equally remarkable places. It is a park like no other.
Do you see your dream job? Do you want to know more about a job at GGNRA? If you have special skills or want to learn some, give us a call. All volunteers receive orientation and training. Come and join us!
Join the Park Volunteer Team
Be a part of one of the largest and most diverse volunteer programs in the National Park System!The National Park Service is an equal opportunity employer.
Please contact:
Volunteer Coordinator
Fort Mason, Building 201
San Francisco, CA 94123
Volunteer Hotline
(415) 561-4755