East Beach
Click and drag center circle to view the complete Now versus Next images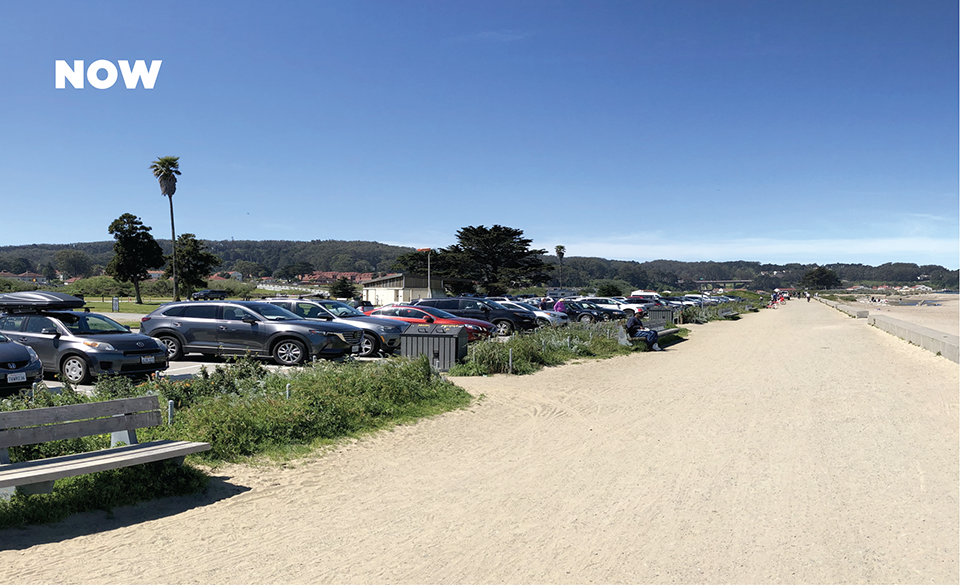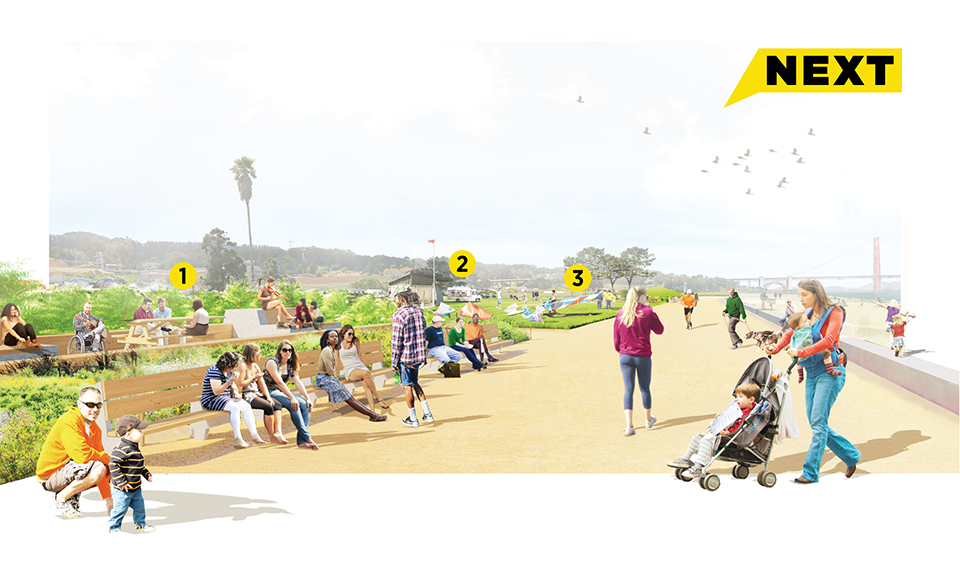 The parking lot and promenade at East Beach today
New seating and wind-protected gathering spots along the promenade:
1. Protected Seating and Picnic Areas ; 2. Food Service ; 3. Flexible Use Lawn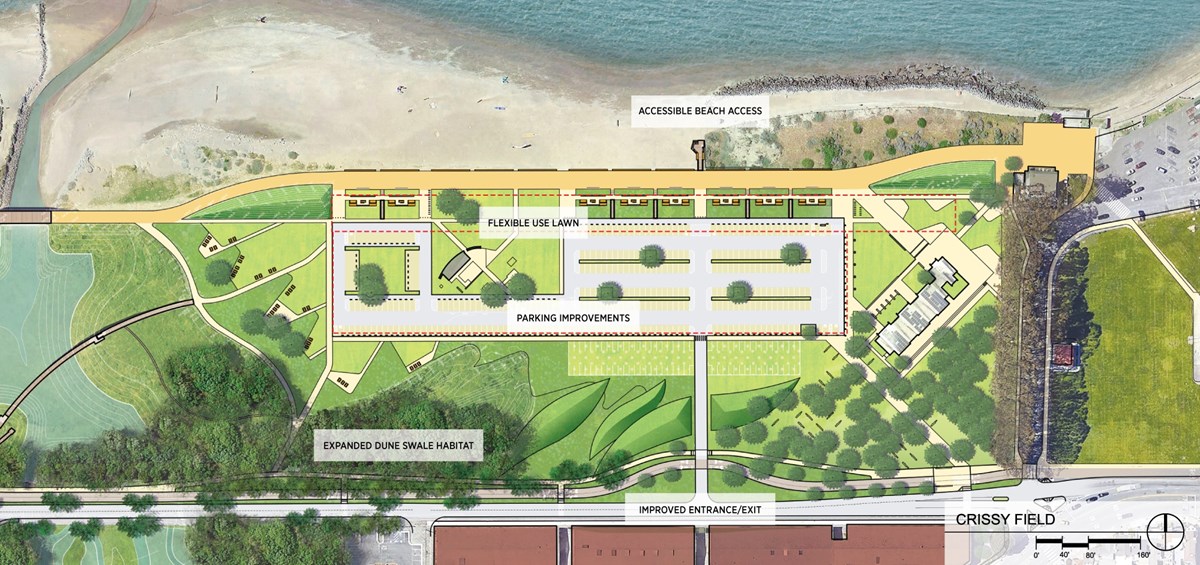 Site Plan Option One
In option one, Building 1199 (at the southeast corner of East Beach) remains and is renovated to provide restrooms, food service, and some type of public program. The current East Beach restroom remains in its existing location.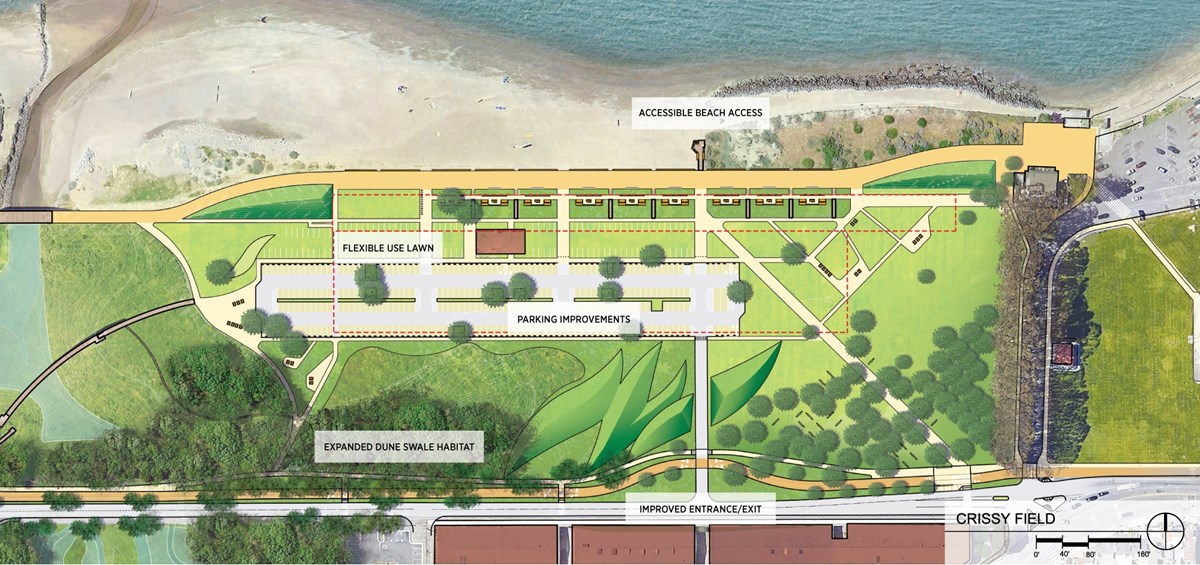 Site Plan Option Two
In option two, Building 1199 is removed. Picnic areas and gathering spots are moved to the east end of East Beach, where they'll be wind-protected and out of the way of more active recreational uses. The existing restroom building will be replaced with a new facility that will provide additional restroom stalls, showers, and a food window (or space for food trucks) in a central location near the beach.
Last updated: July 2, 2019