Why Crissy Field Next?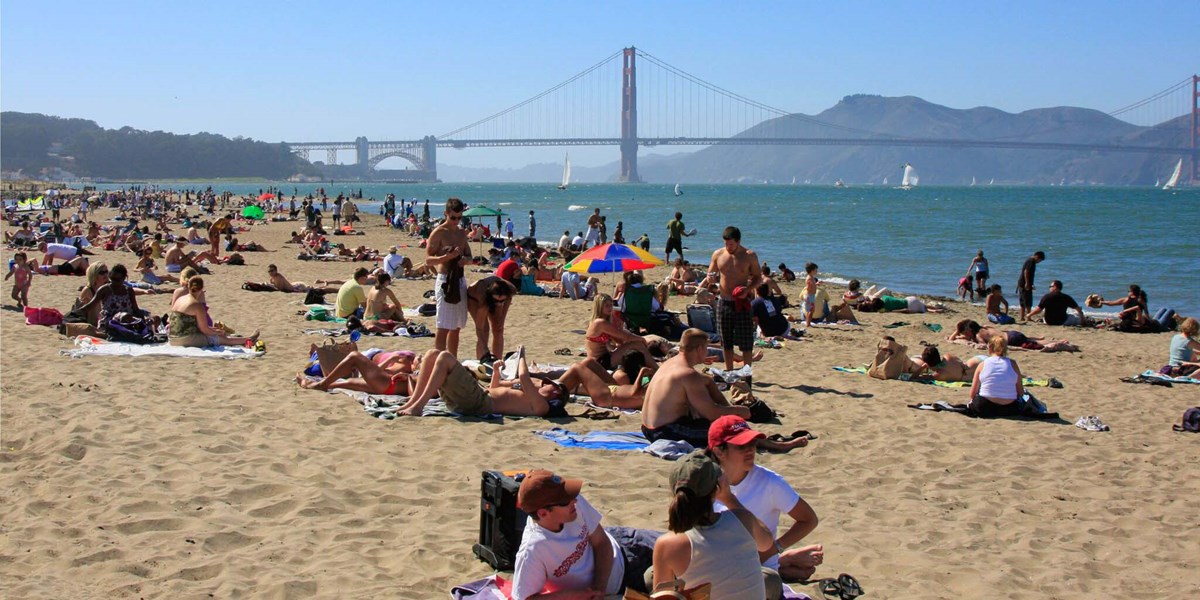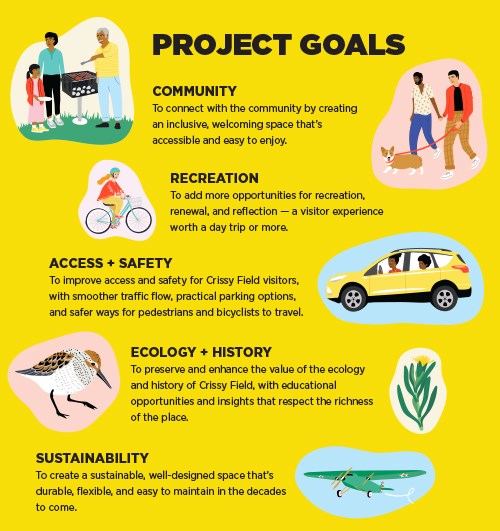 Crissy Field is a beloved San Francisco gathering spot and recreational destination. Families, youth, friends, sight-seers, pedestrians, dogs, cyclists, frisbee-throwers, windsurfers, and picnickers all enjoy easy access to nature, history, and recreation at the foot of the Golden Gate Bridge along the Bay.
So why change a good thing?

The National Park Service and the Parks Conservancy transformed Crissy Field into an extraordinary bayside park in 2001. Now, after nearly 20 years, parts of Crissy Field are in need of repair and rehabilitation, while other areas are not used to their full potential. This project proposes to make improvements to Crissy Field so that all visitors are able to enjoy and connect with the park. There may be new features, while the sense of tranquility and history that makes it such a special place will always be preserved.

To accomplish all this, we need your ideas and input. We want to know how you imagine yourself at Crissy Field. So, bring yourself, your family, and your friends to our fun events starting Fall 2018, where you'll have many opportunities to share your thoughts.

If you have questions about the project, please check out our FAQs, email us at e-mail us, or call us at 415-561-2820.

Click for text alternative of the Project Goals inforgraphic.
---
Community
To connect with the community by creating an inclusive, welcoming space that's accessible and easy to enjoy.
Recreation
To add more opportunities for recreation, renewal, and reflection — a visitor experience worth a day trip or more.
Access and Safety
To improve access and safety for Crissy Field visitors, with smoother traffic flow, practical parking options, and safer ways for pedestrians and bicyclists to travel.
Ecology and History
To preserve and enhance the value of the ecology and history of Crissy Field, with educational opportunities and insights that respect the richness of the place.
Sustainability
And to create a sustainable, well-designed space that's durable, flexible, and easy to maintain in the decades to come.
Last updated: October 6, 2021