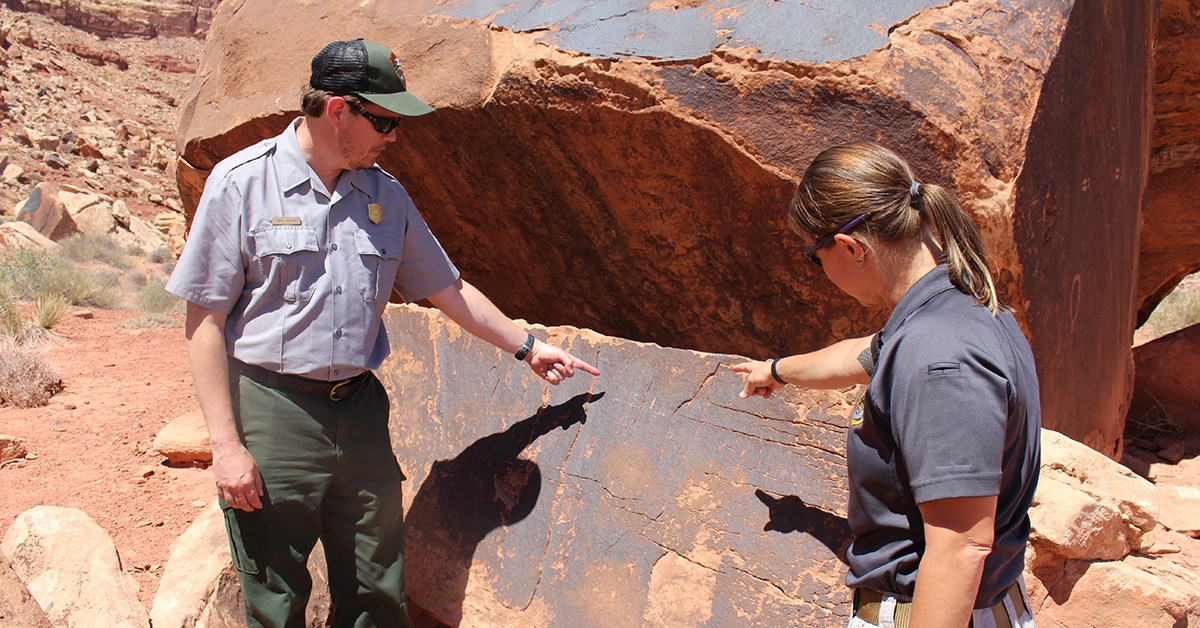 Glen Canyon National Recreation Area was created by Congress in 1972 to "provide for public outdoor recreation use and enjoyment of Lake Powell and lands adjacent thereto in the states of Arizona and Utah and to preserve scenic, scientific, and historic features contributing to public enjoyment of the area."
National Park Service Regulations
Glen Canyon National Recreation Area is managed much like any other national park site. For the most part, the same management policies, regulations, and laws apply at Glen Canyon as all other national park areas.
---
Laws Specific to Glen Canyon and Rainbow Bridge
The park's Superintendent's Compendium contains local rules and regulations that apply to Glen Canyon National Recreation Area. The reasons we have these laws can be found at Compendium Appendix A. You should know these rules before your visit to Glen Canyon NRA.
---