Pets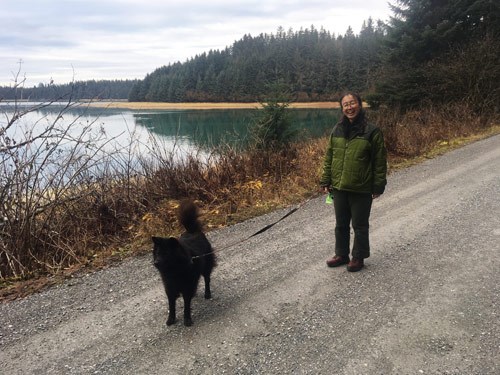 Glacier Bay National Park is a sanctuary for Alaskan wildlife and may not be the best location to bring a pet. Pets are allowed on land in only a few select areas, and may not be left unattended. Your pet must be leashed or physically restrained at all times. Pets are not allowed on trails, beaches, or anywhere in the backcountry, with the exception of pets that remain on board private vessels on the water.
Pets are allowed:
On the Bartlett Cove Public Use Dock
On the beach between the Bartlett Cove Public Use Dock and the National Park Service Administrative Dock
Within 100 feet of Bartlett Cove Developed Area park roads or parking areas unless otherwise posted
On a vessel on the water
Keep Bartlett Cove Clean!
All pet waste must be cleaned up and deposited within the covered trash cans in Bartlett Cove.
Service Animals
Service animals are allowed in all facilities and on trails unless an area has been closed by the superintendent to protect park resources.
The 2010 revision to Title II of the Americans with Disabilities Act (ADA) defines a service animal" as a dog that has been individually trained to do work or perform tasks for the benefit of an individual with a disability, including a physical, sensory, psychiatric,
intellectual, or other mental disability. Dogs that are not trained to perform tasks that mitigate the effects of a disability, including dogs that are used to purely provide comfort or emotional support (therapy animals) are considered pets.
Service animals in training and pets are subject to the park's pet regulations and are not allowed on trails, boardwalks, or in the backcountry. Falsely portraying a pet as a service animal is considered fraud and is subject to federal prosecution.
Things to know
Where domestic animals and wildlife overlap there is a possibility of exchanging diseases between the two groups. Domestic dogs can introduce disease into wildlife habitats and the park's canids (wolves, coyotes, and foxes) are vulnerable to domestic diseases such as canine distemper, parvo virus, rabies, mange, etc. Likewise it's possible for domestic dogs to acquire these diseases from wild animals.

To further prevent the spread of disease:
•Service animals must always be leashed or harnessed, under control, and attended at all times.
•Pet food is a bear attractant and must be stored accordingly. Food and food containers must never be left unattended and must be kept out of reach of wildlife.
•Service animal fecal matter must be picked up and disposed of properly.
Risks
Please be aware that having a service animal in the backcountry may put you at increased risk for confrontations with wolves, bears, and other wildlife. Wolves are very territorial and may perceive domestic dogs as competitors and act aggressively toward them putting you and your animal in danger. If you must take a service animal with you in the backcountry keep it on a tight leash at all times and sleep with it in your tent at night.


Last updated: December 20, 2019