Wilderness Character Narrative Released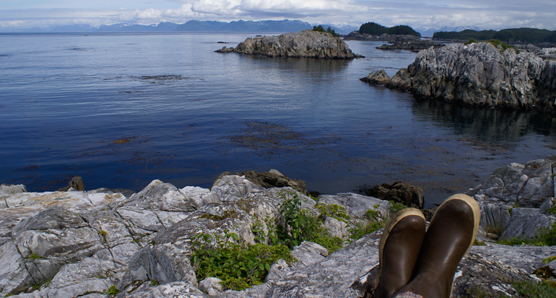 News Release Date:
April 28, 2014
Contact: Barb Bruno, 907-697-2230
BARTLETT COVE, ALASKA – Glacier Bay National Park and Preserve Superintendent Susan L.Boudreau announced today the release of its Wilderness Character Narrative. "As the Superintendent entrusted with the care of over 2.7 million acres of designated and eligible wilderness within Glacier Bay National Park and Preserve, I take very seriously our mandate to preserve wilderness character," said Park Superintendent, Susan Boudreau. "The Wilderness Act turns 50 this year, and this narrative details just how much wildness we have to celebrate in Glacier Bay!"
Wilderness inspires a more generous description of its values than a bullet list; threats to Glacier Bay's wilderness lie predominantly in massive anthropogenic changes that cannot be synopsized in a sentence or two. The wilderness character narrative will serve a variety of functions for park staff, visitors, and partners:
By providing considerable detail, the narrative complements Glacier Bay National Park and Preserve's Foundation Statement and will serve as a backbone for a future Backcountry and Wilderness Stewardship Plan.
By clarifying what wilderness character is and the primary forces that preserve and degrade it, it provides a solid basis for identifying appropriate measures to assess trends in wilderness character.
By explaining what is unique and special about Glacier Bay's Wilderness, it is a foundation for interpretation and serves as a basis for discussion with the public about the current and future state of the wilderness.
By making the concept of wilderness character tangible and specific, it provides a robust way to frame and articulate management decisions.
This Wilderness Character Narrative clearly defines the current status of and threats to the wilderness character of Glacier Bay National Park. The narrative will be reviewed and updated as needed to ensure it remains a current and relevant document for park planning and communication purposes.
Last updated: July 8, 2015