Towers Trail Now Open for Bicycle Use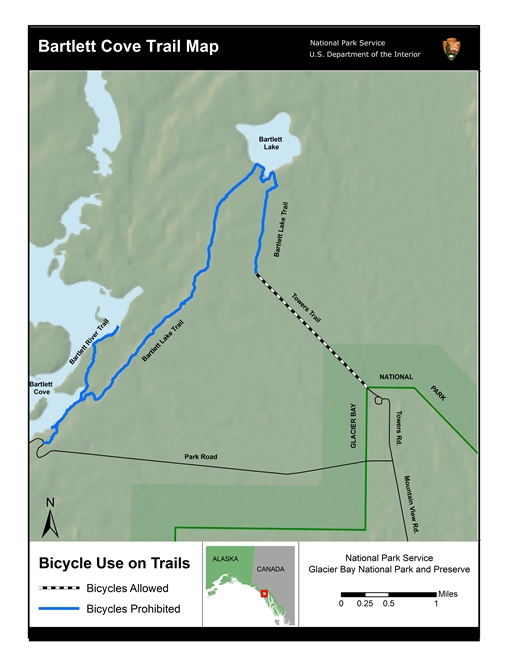 News Release Date:
September 14, 2012
Contact: Albert Faria – Chief Ranger, 907-697-2621
Bicycles must remain on the trail and may not be used beyond the end of the old tower road.
Current interpretation of 43 CFR 36.11 (Special Access), allows bicycle use as a traditional means of transportation as stated in section 1110(a) of Alaska National Intrest Lands Conservation Act (ANILCA).
This trail was previously closed to bicycle use based on an interpretation of federal regulation (36 CFR § 13.1126) prohibiting bicycle use on the Bartlett River and Bartlett Lake trails.  The Superintendent has determined that the closure of the towers road section was not the intention of the original closure and that the closure unnecessarily restricted visitor access along this long, straight section of old roadbed. The Bartlett River Trail and Bartlett Lake Trail remain closed to bicycles.
Glacier Bay National Park and Preserve welcomes all visitors to enjoy the wonders of Glacier Bay and its many resources.
Last updated: April 14, 2015