Temporary Emergency Closure At South Gloomy Knob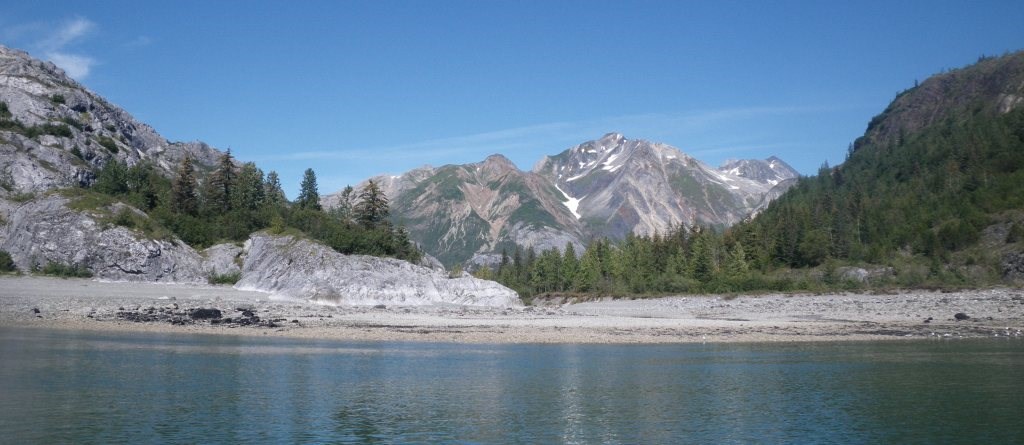 Date:
July 25, 2012
Contact:
Albert Faria, 907-697-2621
Contact:
Tania Lewis, 907-697-2668
This notice is to inform visitors of a temporary closure to foot traffic and overnight camping along the shoreline south of Gloomy Knob in the West Arm of Glacier Bay from Lat. 58° 49.490664', Long. -136° 27.38328' to Lat. 58° 49.339261', Long. -136° 25.940356' (see map). The closure extends 500 yards inland from the shoreline. In addition, vessels must remain a minimum of 100 yards offshore. A pack of wolves with several small pups has been frequenting the area for over two weeks, actively feeding on salmon spawning in the stream. Additionally, the important salmon resources in this area have attracted concentrations of brown bears, including mothers with cubs. The closure is both to protect people from potential wildlife-human conflicts as well as to minimize disturbance to wolves and bears feeding on salmon.  
Visitors are reminded that disturbance to wildlife is prohibited under NPS Code of Federal Regulations 36 2.2(a)(2), and boaters should not approach wildlife at distances (even greater than 100 yards) that cause the animals to change their behavior. Visitors to Glacier Bay National Park & Preserve can contact the park's Visitor Information Station (907-697-2627) for the most current information regarding closures and wildlife activity in Glacier Bay.  
This closure will remain in effect until August 25, 2012.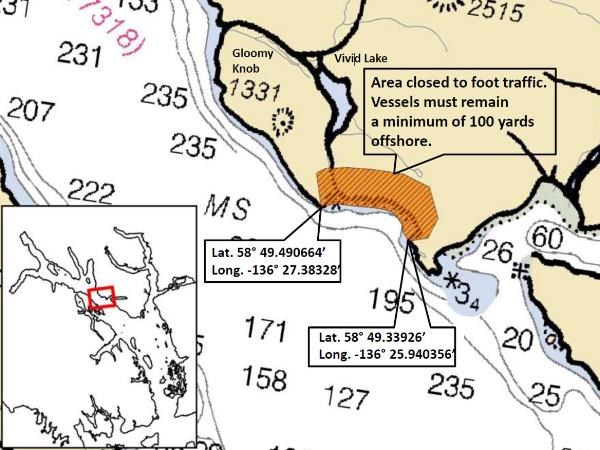 Last updated: April 14, 2015