New Superintendent Selected For Glacier Bay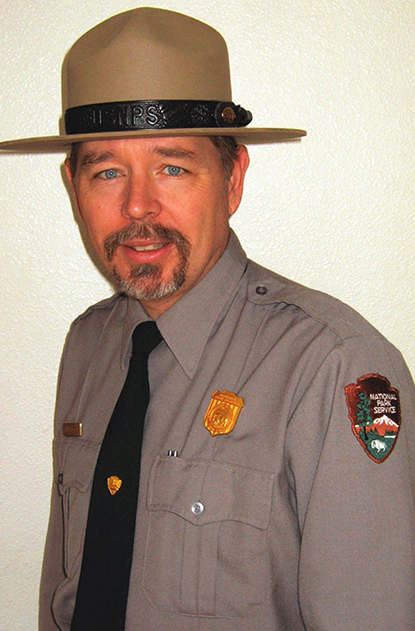 News Release Date:
April 28, 2014
Contact: Morgan Warthin, 907-644-3512
ANCHORAGE, Alaska – Philip Hooge, assistant superintendent at Denali National Park and Preserve, has been selected as the new Glacier Bay National Park and Preserve superintendent.  
"Philip brings a considerable amount of marine and terrestrial knowledge and experience to Glacier Bay. Taking the helm of one of Alaska's premier national parks in order to bring understanding and attention to climate change, oceans and coastal issues is a timely opportunity," said Joel Hard, acting regional director for Alaska's national parks. "I'm very pleased to welcome Philip to this great assignment." 
Currently Hooge oversees the Center for Resources, Science and Learning, including Interpretation and Subsistence at Denali National Park and Preserve. His responsibilities and park influence are highlighted by his strategic approach to improve science-based management at the park.  Prior to his appointment at Denali, Hooge was the Research Population Ecologist at the USGS Glacier Bay Field Station. He also has been an ecologist with the National Park Service, National Biological Survey and the USGS at Glacier Bay National Park and Preserve. He is also known for having co-produced an award-winning underwater film in Glacier Bay, "Beneath the Reflections."  
"I am excited to return to Glacier Bay National Park and Preserve and connect again with the people and place. As a former marine ecologist for the park, the responsibility of managing this large marine protected area is especially meaningful to me. I am inspired by the spiritual ties of the Huna Tlingit to their ancestral homeland and the depth of the connections of the local community to the park. I look forward to connecting with the community of Gustavus and introducing my own children to this special place," said Hooge. 
Philip, his wife Elizabeth, and their two children will arrive in the park in mid-June.
Last updated: April 14, 2015