Nesting Bird Temporary Closure Effective June 28, 2014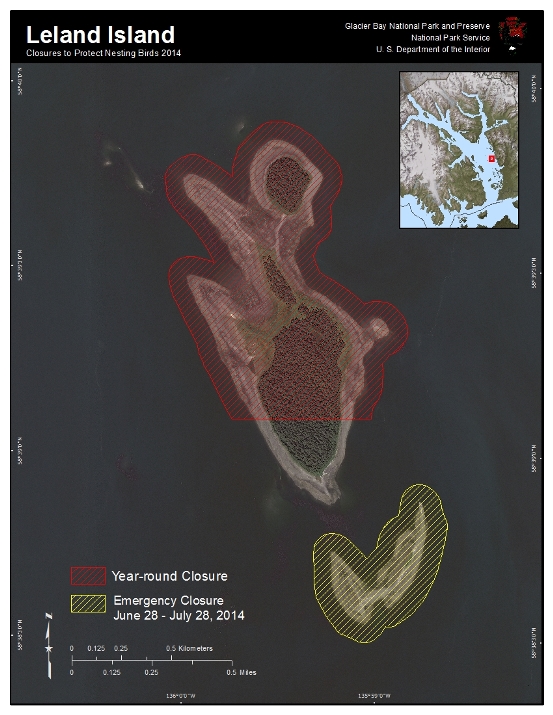 News Release Date:
June 27, 2014
Contact: Albert Faria, Chief Ranger, 907-697-2230
Contact: Tania Lewis, Wildlife Biologist, 907-697-2668
This notice is to inform visitors of a temporary closure to foot traffic and minimum approach distance of 100 yards of the small island approximately 1/4 nautical mile south of Leland Island at latitude 58° 38.605275'; longitude -135° 59.066667' (see map). The purpose of the closure is to protect high concentrations of nesting seabirds by minimizing human caused disturbance and mortalities of chicks.
The closure will remain in effect until 5 AM July 28, 2014.
Visitors are reminded that disturbance to wildlife is prohibited under NPS Code of Federal Regulations 36 2.2(a)(2), and boaters should not approach wildlife at distances that cause the animals to change their behavior. Visitors to Glacier Bay National Park & Preserve can contact the Visitor Information Station (907-697-2627) for the most current information regarding closures and other regulations in Glacier Bay.
For a printer-friendly PDF version of this news release, please click here.
Last updated: February 8, 2018