News Release
Glacier Bay Whale Waters Update Effective August 18, 2018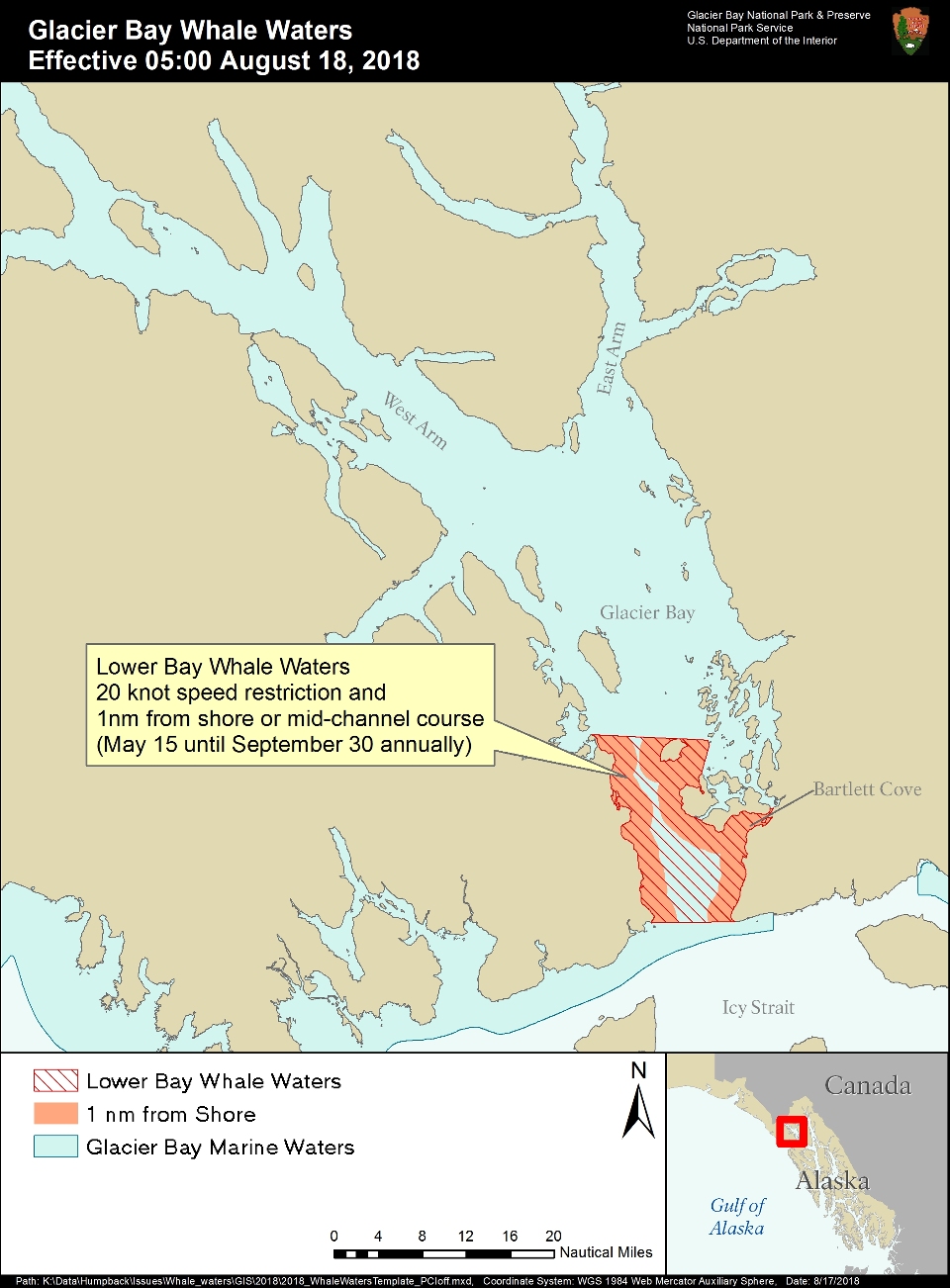 News Release Date:
August 17, 2018
Contact: Wendy Bredow, Acting Chief Ranger, 907-697-2230
Contact: Christine Gabriele, Whale Biologist, 907-697-2664
BARTLETT COVE, ALASKA  – Glacier Bay National Park and Preserve Superintendent Philip Hooge announced today that vessel speed restrictions near Point Carolus will be lifted effective at 5AM on Saturday, August 18th, 2018. Since July 14th, a 13-knot vessel speed limit has been in place in that area to protect a concentration of feeding humpback whales. Whale survey data over the past week indicate that very few whales are now using the Point Carolus area. 
The 20-knot speed and mid-channel course restrictions in the Lower Bay remain in effect. Speed and course restrictions in whale waters are intended to reduce the disruption of feeding humpback whales and to lower the risk of whale-vessel collisions. Note that there are small concentrations of whales elsewhere in Glacier Bay. It is important for vessel operators to keep a sharp lookout and reduce speed when necessary. 
Boaters are advised to verify whale waters designations prior to entering Glacier Bay by telephoning (907) 697-2627 or by contacting KWM20 Bartlett Cove on marine VHF radio.
Last updated: August 17, 2018