News Release
Glacier Bay Issues Prospectus for Cruise Ship Services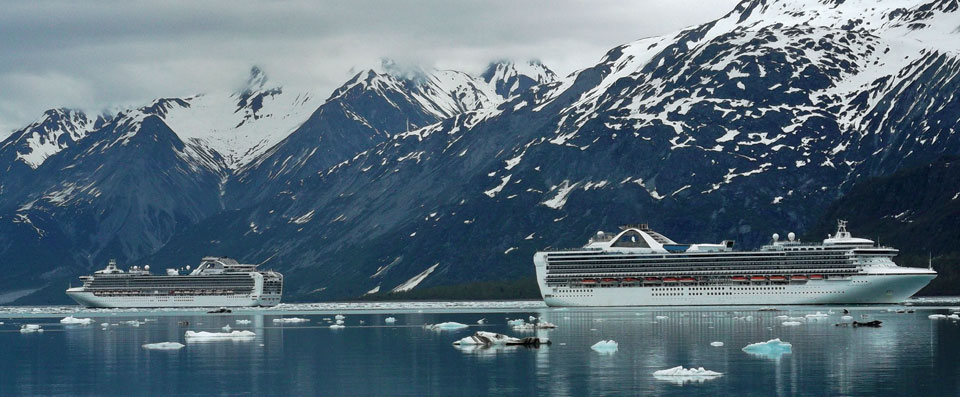 News Release Date:
May 31, 2018
Contact: David Lucas, 907-644-3365
The National Park Service has issued a prospectus under which five concession contracts may be awarded for the operation of cruise ship services within Glacier Bay National Park.
The contracts will include the initial allocation of a limited number of vessel use days in Glacier Bay, including the summer season of June through August annually. The anticipated term of the contracts will be October 1, 2019 – September 30, 2029.
A total of 153 use days, with no more than two per day, are available each summer. The NPS anticipates awarding 71 of those use days to Holland America Line and Princess Cruises, both of which are considered historical operators with the right under the Alaska National Interest Lands Conservation Act to continue the same level of service they were engaged in prior to 1979. Those companies also have the right to compete with other cruise lines for the remaining use days.
Glacier Bay National Park and Preserve is located at the northern end of Southeast Alaska's Inside Passage approximately 60 miles west of Juneau. The 3.2 million acre park and preserve receives about 550,000 visitors every year, the majority of whom arrive by cruise ship.
Proposals must be received by 4 p.m. July 31, 2018 in order to be considered for the award of contracts and allocation of available cruise ship use days.
The prospectus is available on the National Park Service website at:
https://www.nps.gov/subjects/concessions/glbaxxx-19.htm
Last updated: May 31, 2018