News Release
Glacier Bay National Park Releases Environmental Monitoring and Compliance Program Results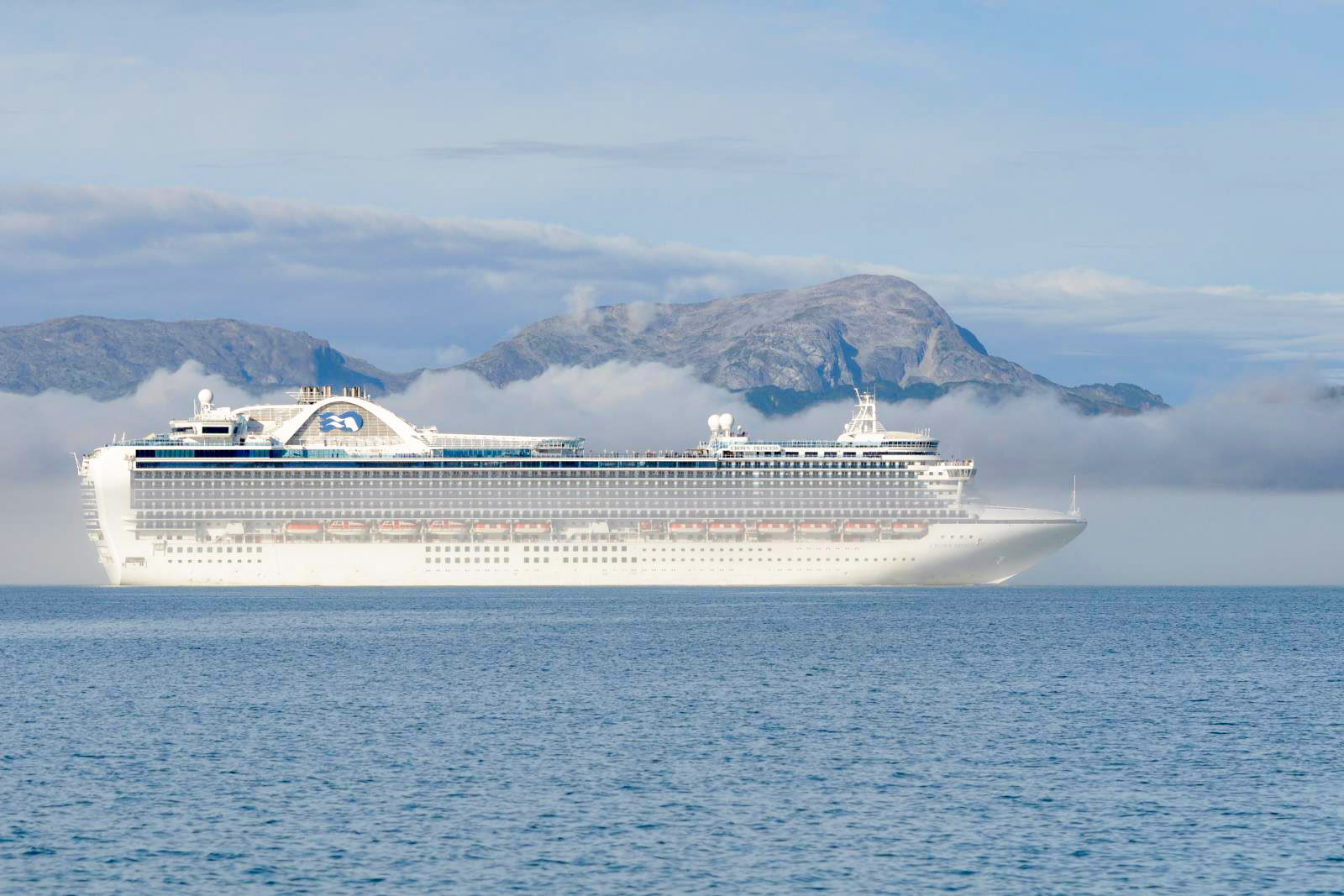 News Release Date:
April 24, 2023
Contact: Dr. Scott Gende, Senior Science Advisor, 907-364-2622
Gustavus, AK—Glacier Bay National Park and Preserve today announced results of the Environmental Monitoring and Compliance Program (EMCP) initiated in 2022 to monitor cruise ship operations in the park. Cruise ships bring more than 95% of all visitors to Glacier Bay and are subject to special environmental operating conditions in their concession contracts, in addition to applicable laws and regulations.
"The inspection program was initiated in 2022 to fill the compliance monitoring void left by the suspension and restructuring in 2019 of the State of Alaska's Ocean Ranger program," said Tom Schaff, Deputy Superintendent of Glacier Bay National Park. "With cruise ship operations returning to full capacity in 2022, the Park implemented this monitoring program to inspect technical operations aboard these modern cruise ships. Our hope is that the State's Ocean Ranger program can ultimately merge with the EMCP to provide rigorous compliance monitoring for ships operating in Glacier Bay. Until that time, the EMCP will likely continue".
The EMCP is funded by the cruise industry through a contract with the Marine Exchange of Alaska (MXAK). Experienced inspectors evaluate key aspects of operations utilizing a checklist provided by managers at Glacier Bay. Key operating conditions including compliance documentation, wastewater management and discharge, garbage and recycling programs, emissions, and marine mammal/wildlife protection programs are evaluated and the results provided to park managers in a MXAK trip report. Ship staff and crew were unaware of when inspections were to occur. In 2022, a total of 29 inspections were carried out on 13 different ships.
"The results of the surprise inspections demonstrate that cruise ships are in compliance with applicable laws, regulations and contract obligations," said Schaff. "These operating conditions represent some of the most stringent environmental protections for any area where cruise ships operate. Nearly 700,000 visitors access and enjoy the park aboard large cruise ships each year. Glacier Bay National Park is committed to managing marine access to minimize environmental impacts from all motor vessels."
A link to the summary report for the activities and findings from 2022 can be found on the NPS DataStore (IRMA) here. For more information contact Dr. Scott Gende, Senior Science Advisor (contact above).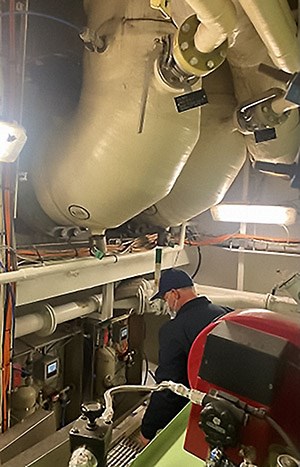 At right: An inspector checking overboard valves onboard a cruise ship in Glacier Bay, September 2022.
Last updated: April 26, 2023