Bear Advisory From Ptarmigan Creek To Lamplugh Glacier
Date:
June 24, 2012
Contact:
Lisa Etherington, Chief of Resource Management
, 907-697-2640
Contact:
Tania Lewis
, 907-697-2668
This notice is to inform campers of recent bear activity between Ptarmigan Creek beach and Lamplugh Glacier in the West Arm of Glacier Bay.  A medium sized adult brown bear approached and circled two campers.  The campers stood their ground and defended their gear.  The bear did not respond to airhorns or vocalizations.  The bear maintained fixed eye contact and circled, then departed towards Lamplugh Glacier.  The bear returned five hours later, biting an unattended waterbag. The group stood their ground again when the bear advanced a couple steps towards them, before approaching their folding double kayak. The bear picked up the kayak via the deckbag with its teeth, and then dropped it after the campers yelled. The bear then departed towards Reid Inlet, stopping to investigate and bat around the campers' sealed bear cans. No food was obtained and total gear damage was less than $50.
Campers are advised to use caution in this area to avoid further bear-human conflicts. Campers are reminded that bears range widely throughout the park and that bear-human conflicts can occur anywhere. Two important keys to minimizing the potential for conflicts include storing food and attractants properly and keeping control of gear and property at all times. Please report all bear encounters to the Visitor Information Station. Visitors to Glacier Bay National Park & Preserve are advised to contact the park's Visitor Information Station (907-697-2627) for the most current information regarding bear incidents in the area.
This advisory will remain in effect until July 25, 2012.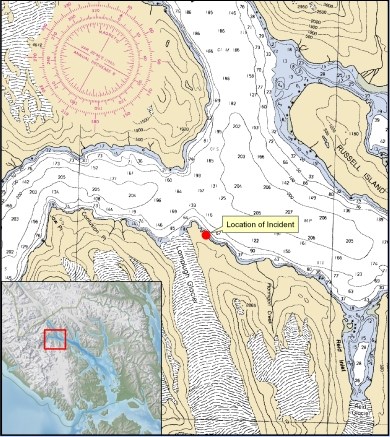 Last updated: April 14, 2015