Camper Dropoff Relocated From Queen Inlet To Sundew Cove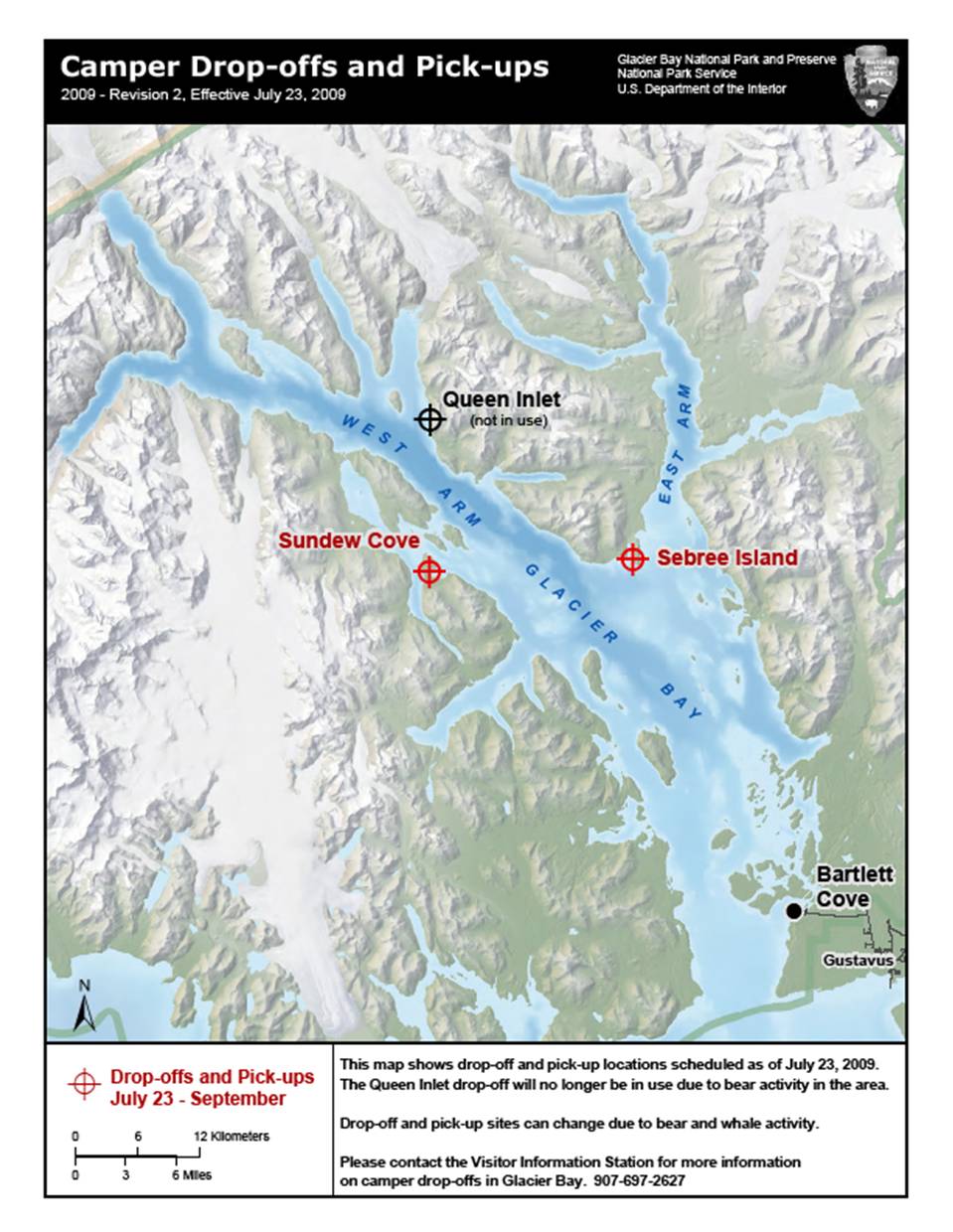 News Release Date:
July 24, 2009
Contact: Allison Banks, Public Information Officer, 907-697-2230
This notice is to inform campers that the Queen Inlet camper dropoff will be relocated to Sundew Cove, effective July 24, 2009, due to recent bear activity near the Queen Inlet camper dropoff. The new dropoff location is on the western side of Glacier Bay near Hugh Miller Inlet (see map).
Campers are reminded that bears range widely throughout the park and that bear-human conflicts can occur anywhere. Two important keys to minimizing the potential for conflicts include storing food and attractants properly and keeping control of gear and property at all times. Please report all bear encounters to the Visitor Information Station. Visitors to Glacier Bay National Park & Preserve are advised to contact the park's Visitor Information Station (907-697-2627) for the most current information regarding bear incidents in the area.
Last updated: April 14, 2015