Glacier Bay Now On Twitter
Date:
October 26, 2009
Contact:
Allison Banks
, 907-697-2230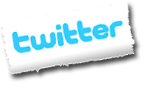 Glacier Bay National Park has joined other national park units using Twitter, the popular social networking service that allows people to stay connected with frequent short text messages delivered via the web or mobile phones. In addition to ranger presentations, publications, news releases, educational and outreach programs, and the web site, Twitter now gives interested members of the public yet another way to connect to Glacier Bay.
"We are still learning about Twitter and how best to use it," said Public Information Officer Allison Banks. "We expect to announce all news releases through Twitter but also intend to twitter less formally and more often about topics the public might not otherwise hear about. For example, we might alert our followers that the first humpback whale of the season has arrived, or that we have added a new research paper to our on-line library. It's a way for park staff to share more information with our followers so they can be better connected to their park." Anyone with a mobile phone or Internet connection can use Twitter; just go to https://twitter.com/GlacierBayNPS .
Last updated: April 14, 2015