Repeat Photography: Capturing Change
Repeat photography is a technique that compares a historical photograph to a current one taken from the exact same location. At Glacier Bay, scientists can use this to learn more about how
glacial movement changes a landscape
and to document vast changes in glacier extent. In the following pictures, move the middle slider back and forth and watch the glaciers shift. Are they advancing or retreating? Also pay attention to the vegetation. Have
plants re-colonized the land
left behind by some of the glaciers?
Muir Inlet Scene 1880 and Today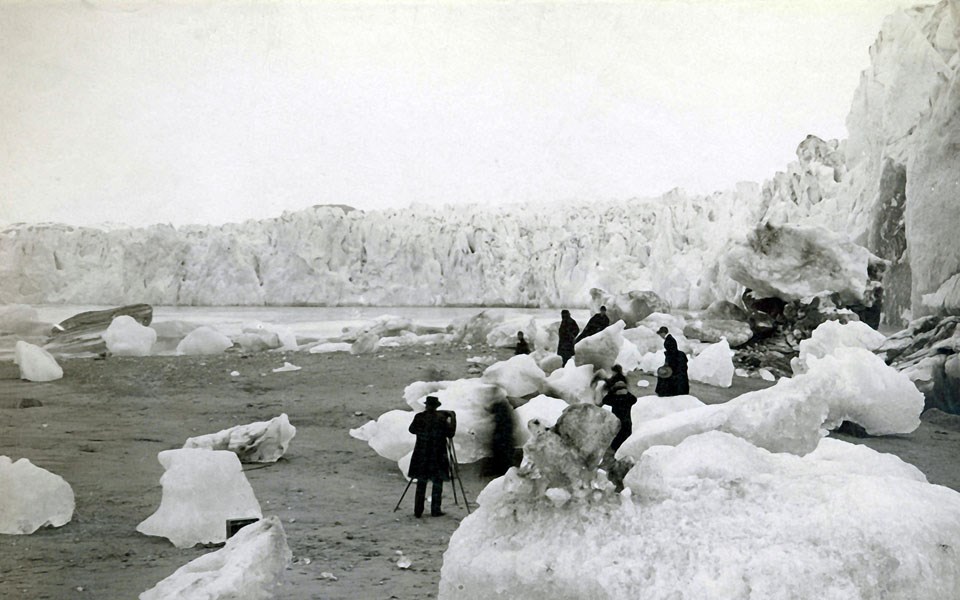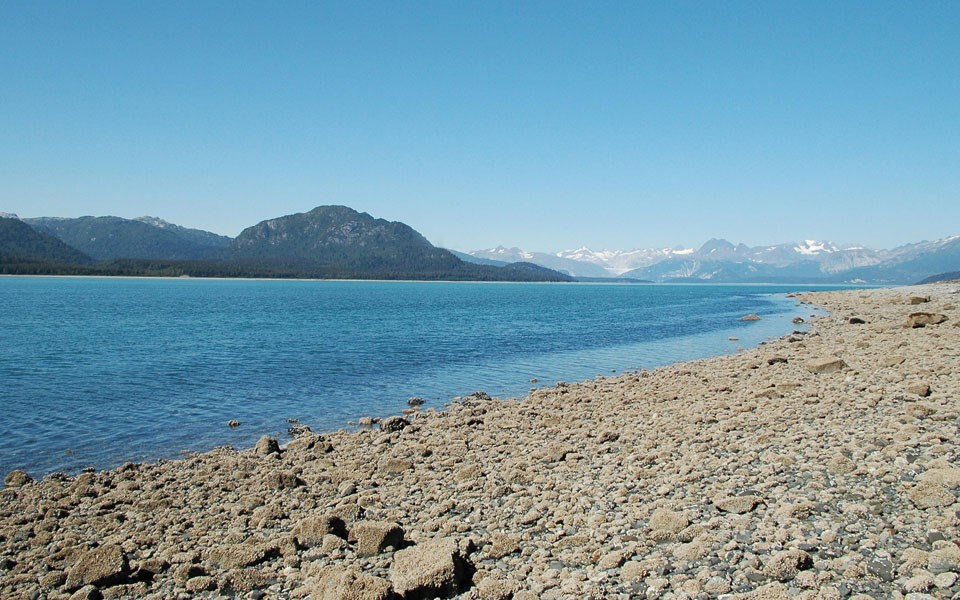 Steamship passengers enjoy the icy scene in Muir Inlet
G.D. Hazard
Muir Inlet shoreline as seen today.
Bruce Molina/ USGS
---
Carrol Glacier in 1906 and 2003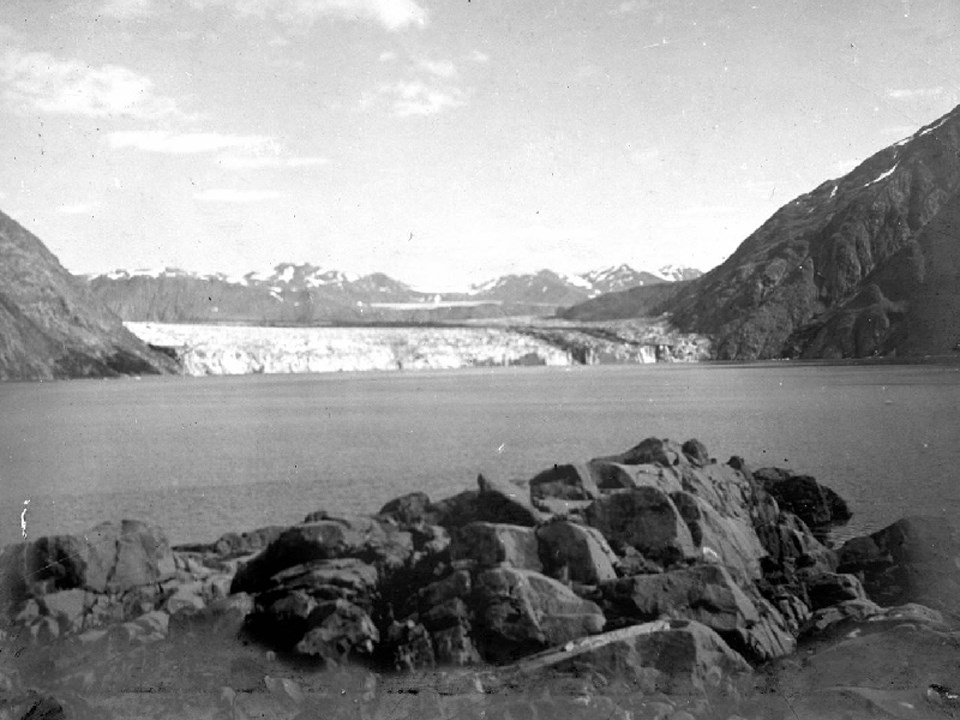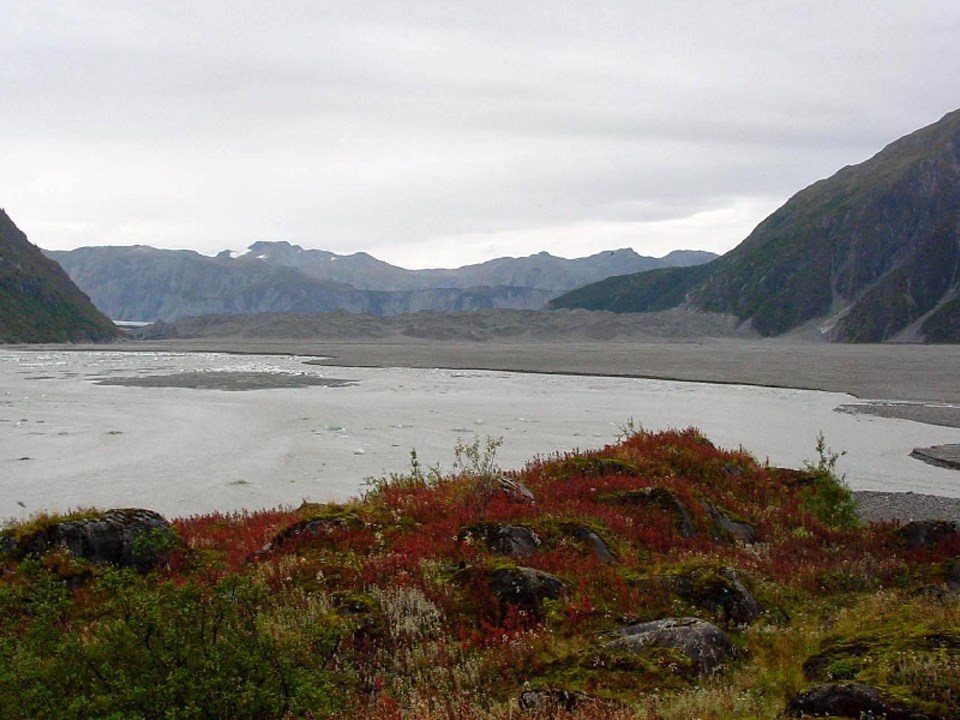 ---
Muir Inlet 1890 - and Today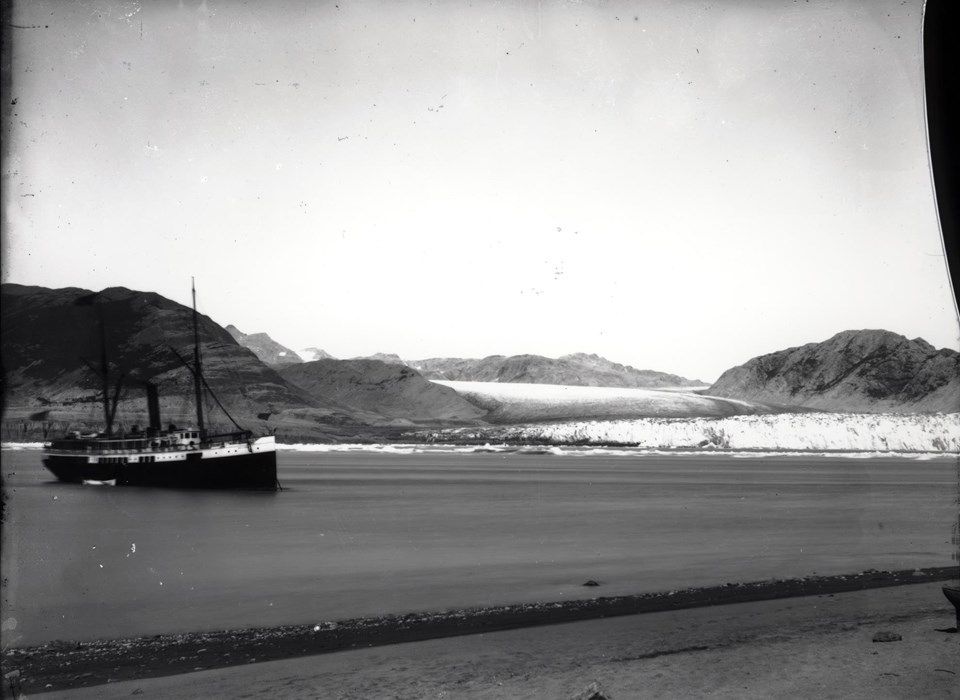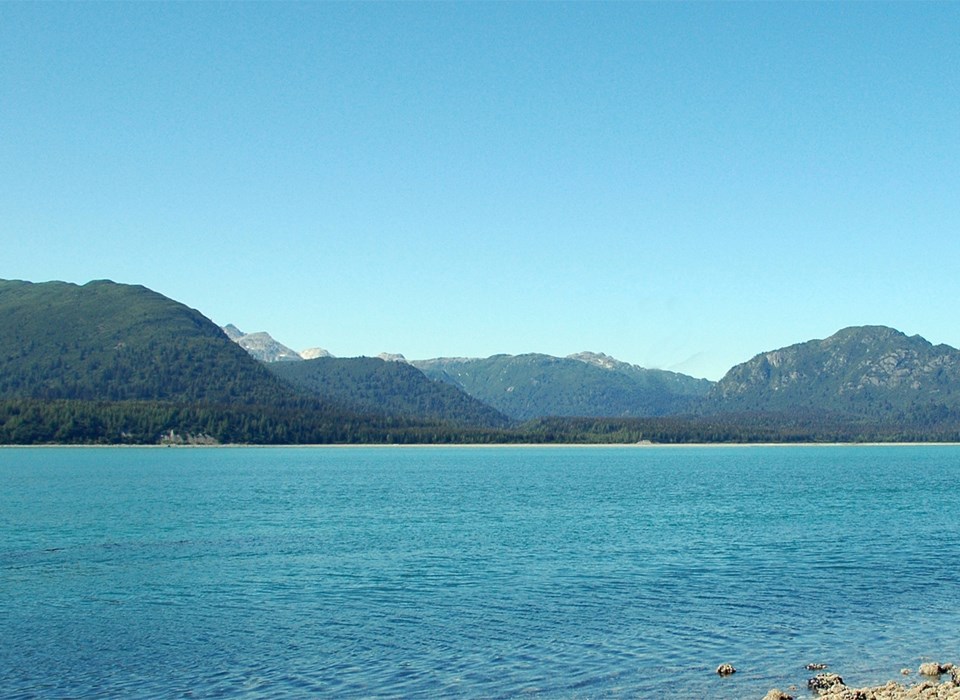 ---
Lamplugh Glacier in 1941 and 2003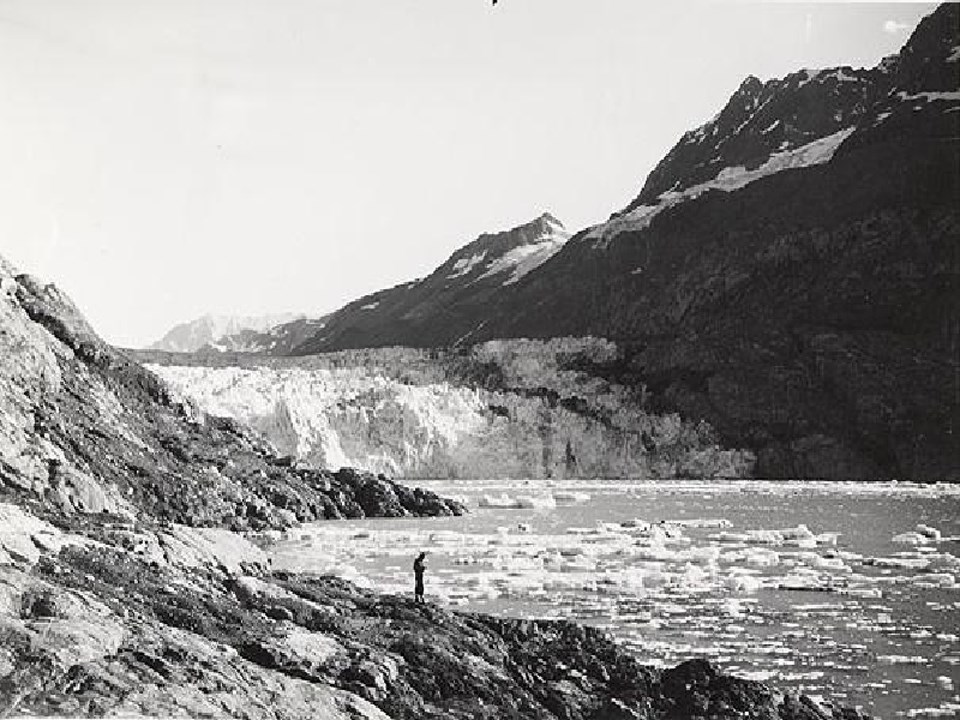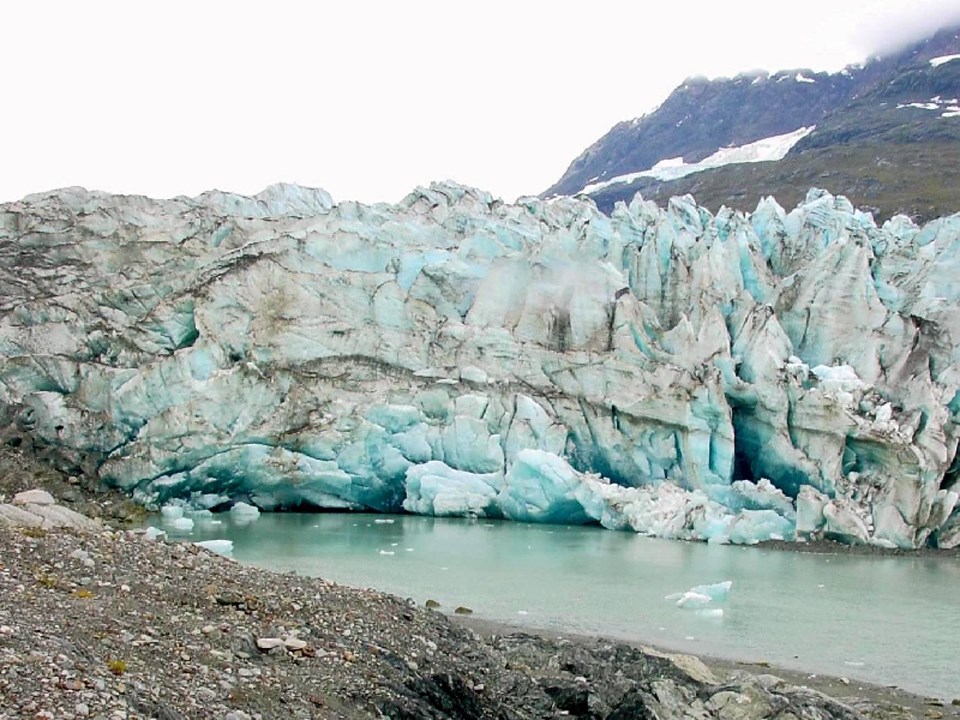 ---
Plateau Glacier in 1961 and 2003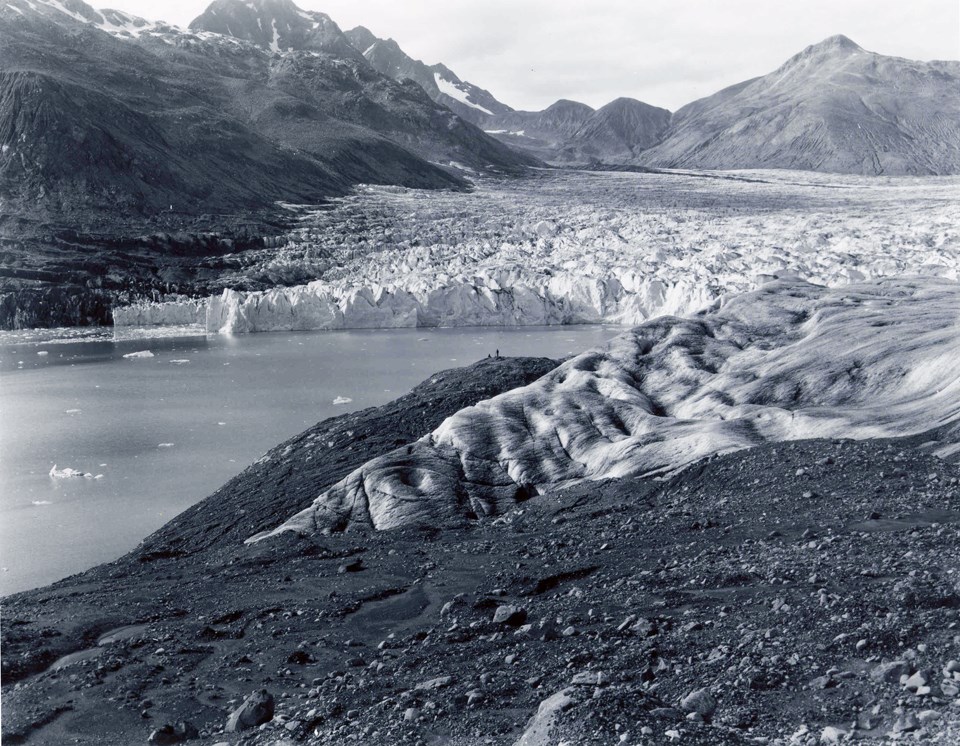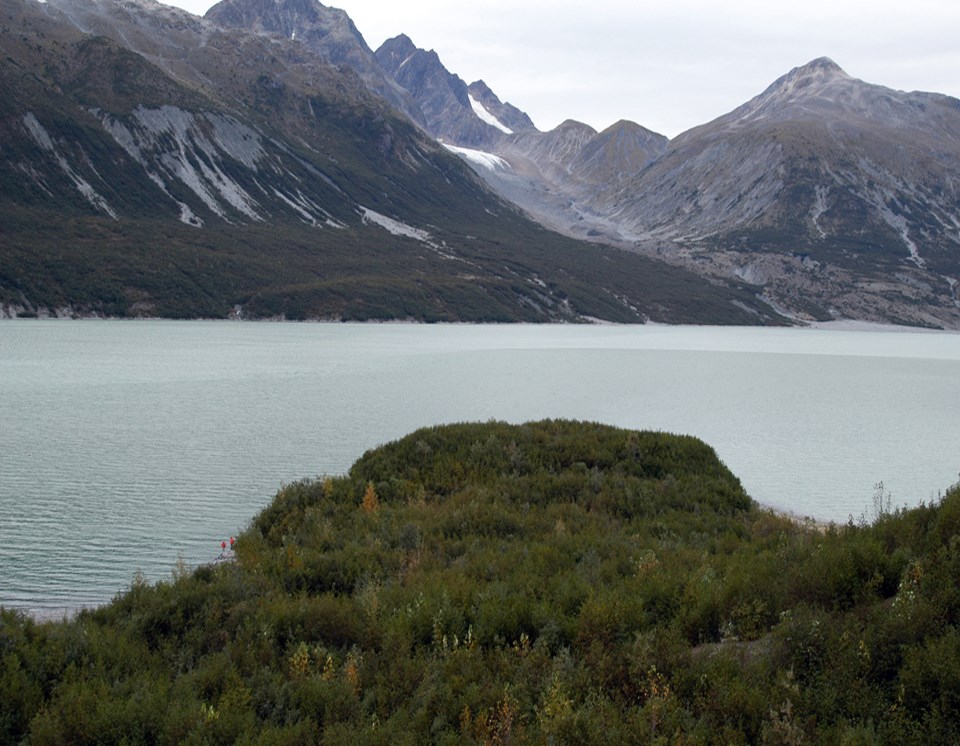 ---
Reid Glacier in 1899 and 2003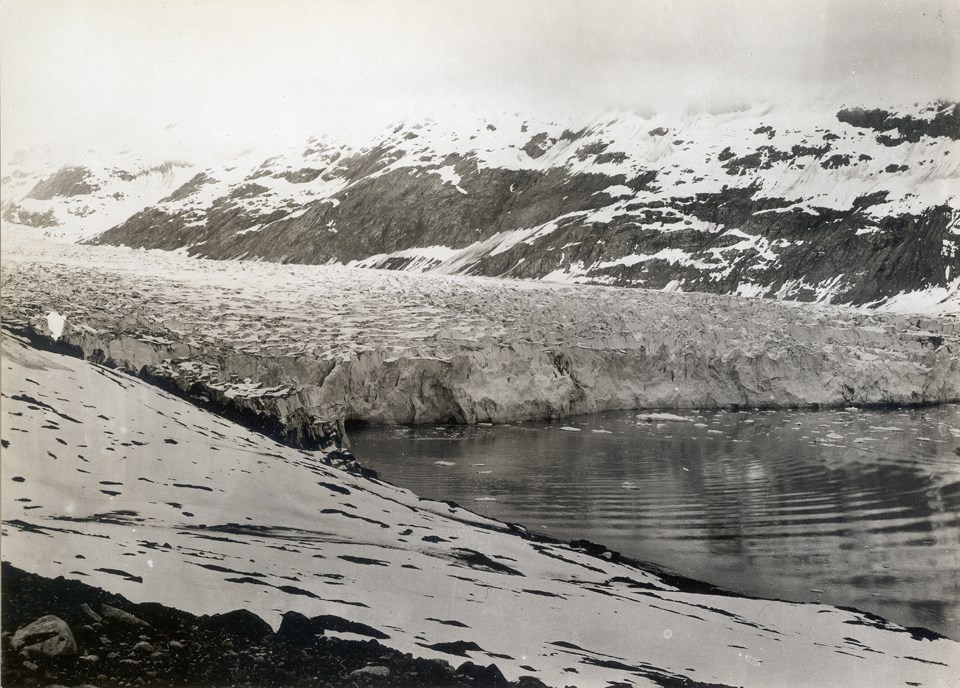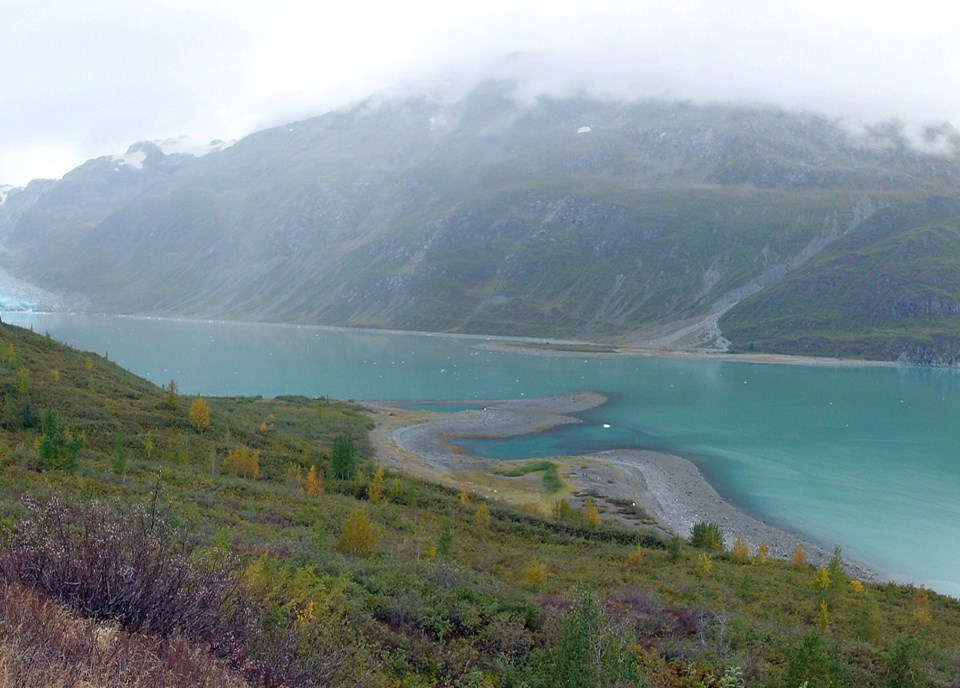 ---
View looking south from Muir Inlet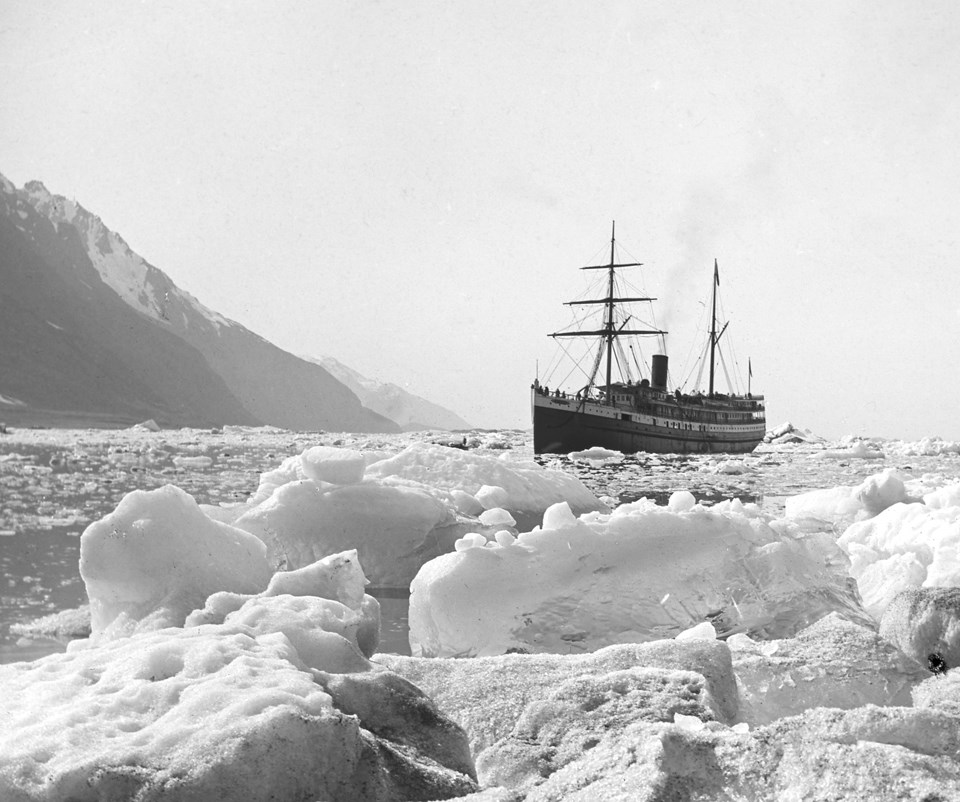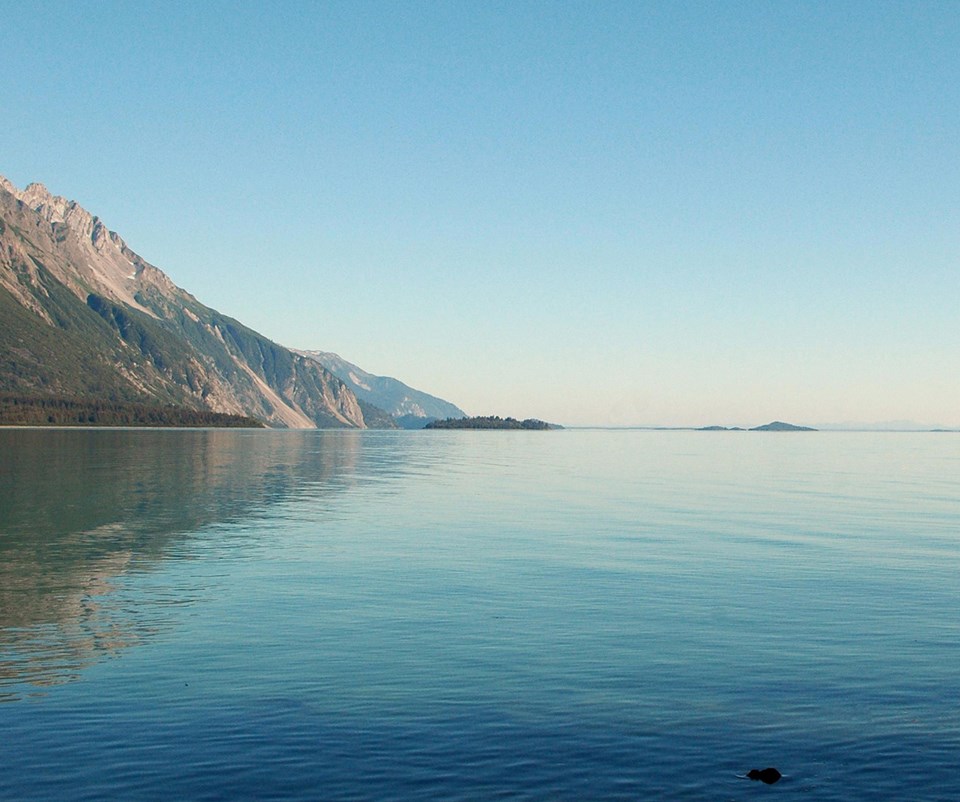 Glacier Bay's Icy Scene 1902
---
Muir Glacier in 1892 and 2005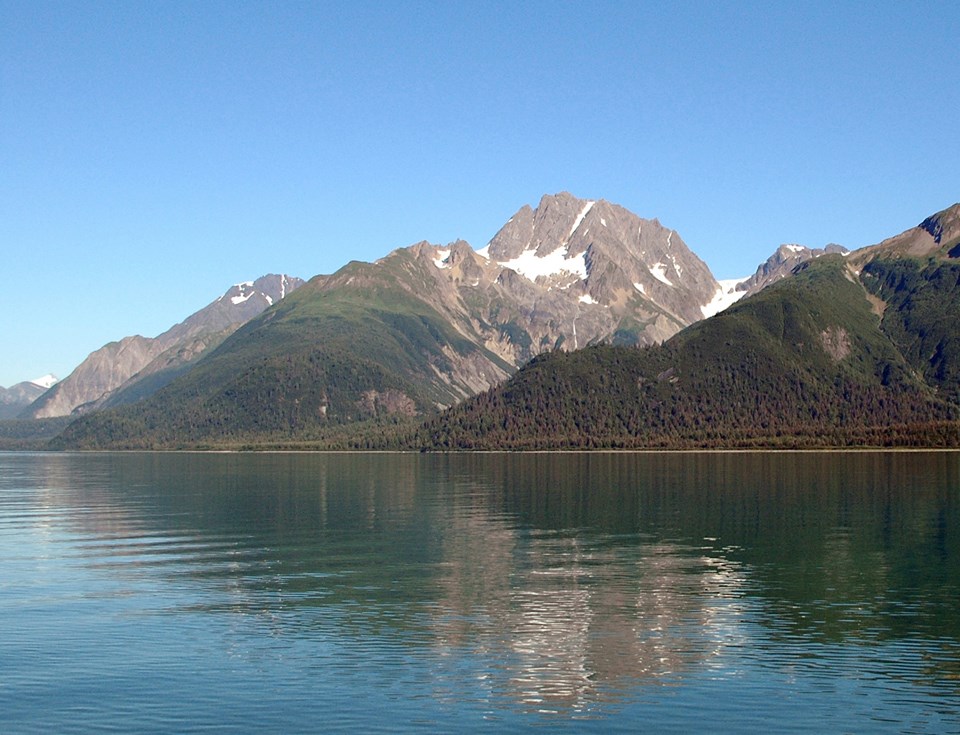 ---
Muir Glacier in 1941 and 1950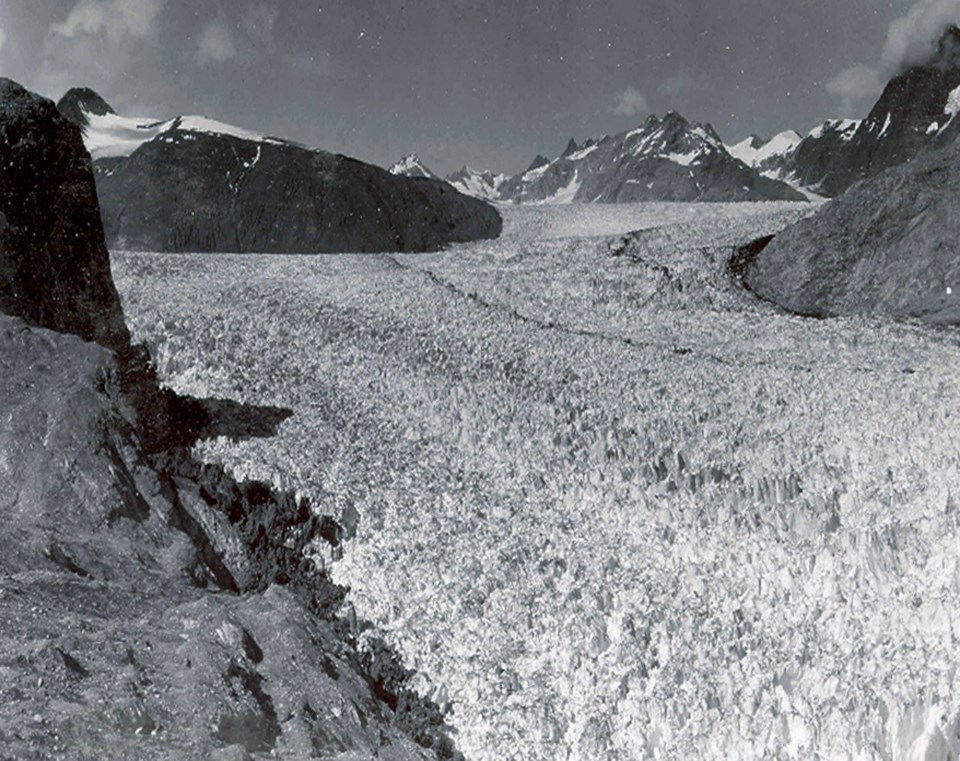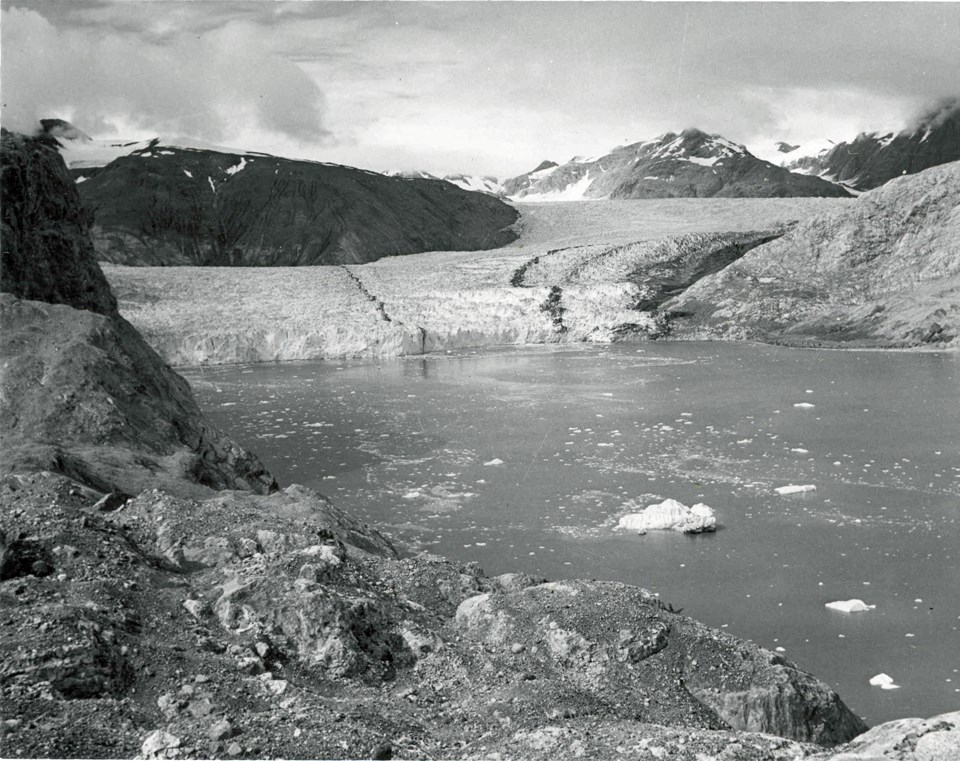 ---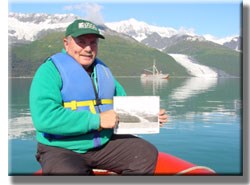 Repeat Photography of Glacier Bay's Glaciers
How have the park's glaciers changed through time?
Repeat photography
is a technique in which a historical photograph and a modern photograph, both having the same field of view, are compared and contrasted to quantitatively and qualitatively determine their similarities and differences. Discover how this technique was used at a number of locations in Alaska, including Glacier Bay National Park and Preserve, Kenai Fjords National Park, and the northwestern Prince William Sound area of the Chugach National Forest, to document and understand changes to glaciers and landscapes as a result of changing climate. Through analysis and interpretation of these photographic pairs, information is extracted to document Alaskan landscape evolution and glacier dynamics for the last century-and-a-quarter on local and regional scales and the response of the Alaskan landscape to retreating glacier ice.
Bruce Molnia, USGS
Last updated: December 11, 2019