Press Kit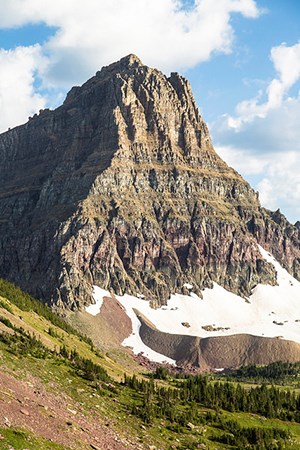 Glacier National Park was established on May 11, 1910 , to preserve and protect the natural and cultural resources for future generations. Along with its sister park, Waterton Lakes National Park, in Alberta, Canada, Glacier National Park is recognized as a World Heritage Site (1995), a Biosphere Reserve (1976) and was established as the world's first International Peace Park (1932).
This press kit is designed to assist journalists and others with general park information, statistics and other background materials about Glacier National Park.
Explore these pages:
Purpose and Significance Statements
Park Superintendents 1911-present
Current Superintendent's Biography
Digital Imagery
High resolution digital images are available for public use, as well as color and black and white slides. Please contact the Public Affairs Office at 406-888-5838 for assistance obtaining images. Public domain images are available on our Flickr site. The park also has a limited selection of high definition (HD) B-Roll video footage available on Flickr.
---
Frequently Requested Information
Information most frequently requested, as print-friendly PDFs


Last updated: June 5, 2023