Glacier Repeat Photos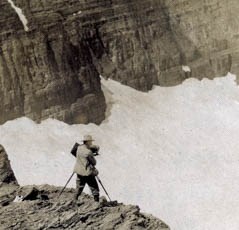 The United States Geological Survey (USGS) started the
Repeat Photography Project
in 1997 with a systematic search of Glacier's archives for historic photographs of glaciers in the park. They found many images to work with from early photographers such as Morton Elrod, T.J. Hileman, Ted Marble, F.E. Matthes, and others who scoured the park to publicize its beauty and earn their livings. The USGS scientists then hiked the historic images into the field to rephotograph them from the exact same vantage point.
Historically and today, photographing the glaciers can only occur in a narrow window in late August and early September after the previous winter's snow has melted from the ice and before the first snows of autumn. It is only in the late summer season that the glaciers can be clearly seen.
Grinnell Glacier 1910 and 2016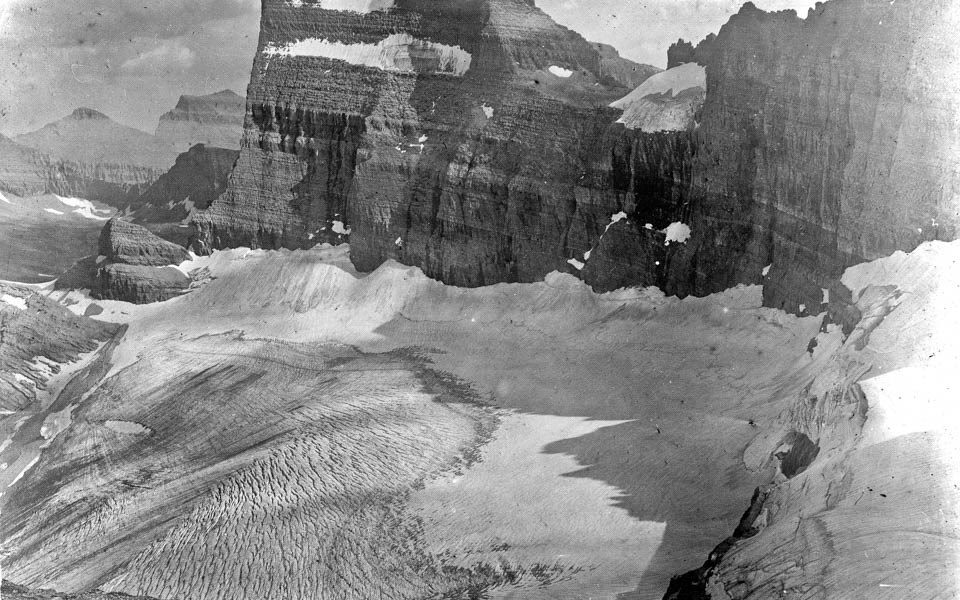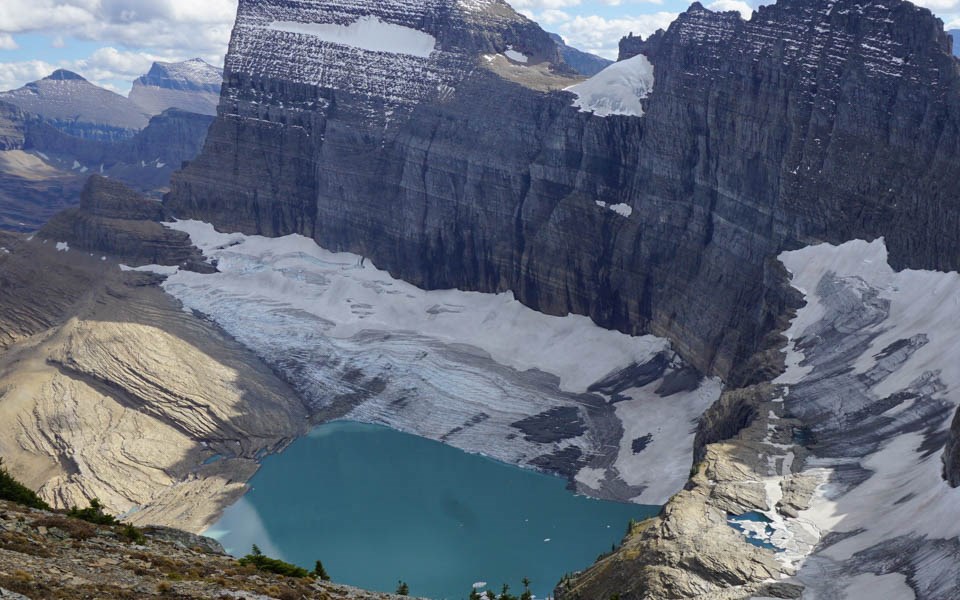 Morton J. Elrod, K. Ross Toole Archives, 1910
---
Jackson Glacier 1911 and 2009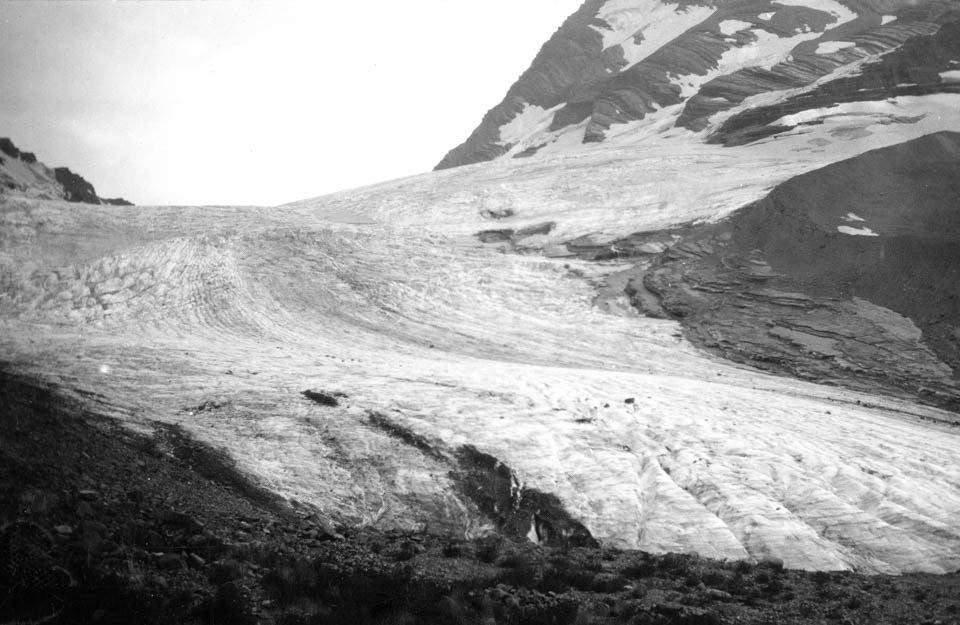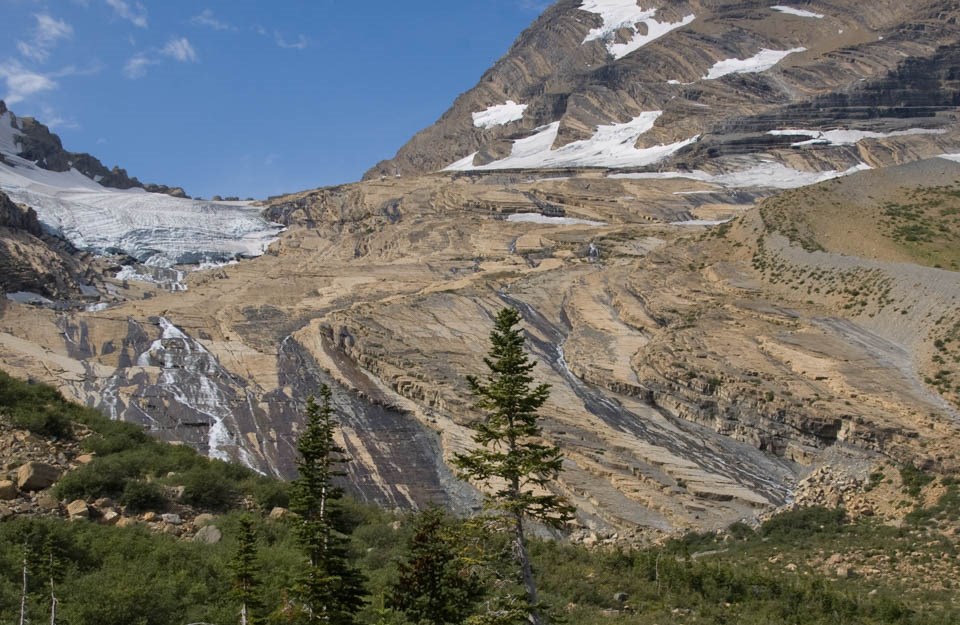 Morton J. Elrod, K. Ross Toole Archives, 1911
---
Blackfoot and Jackson Glacier 1914 and 2009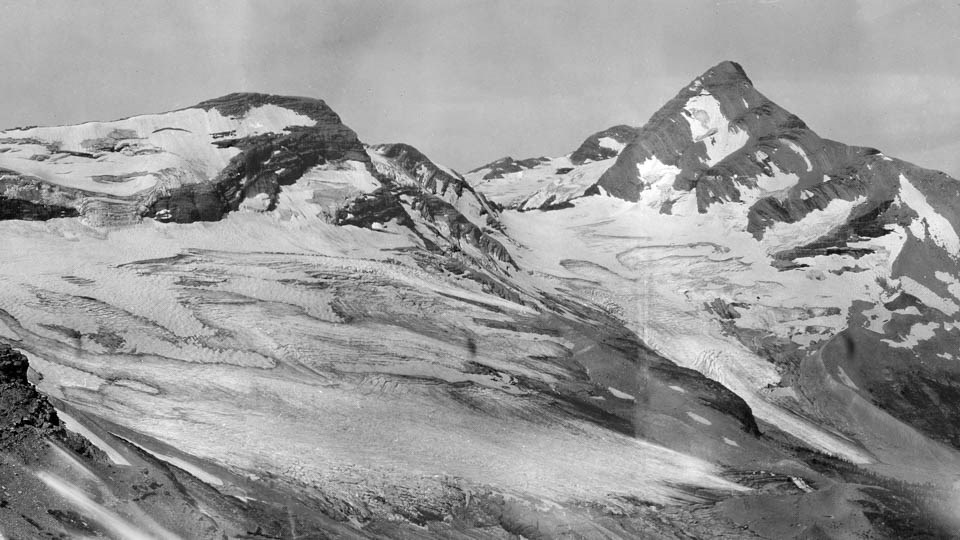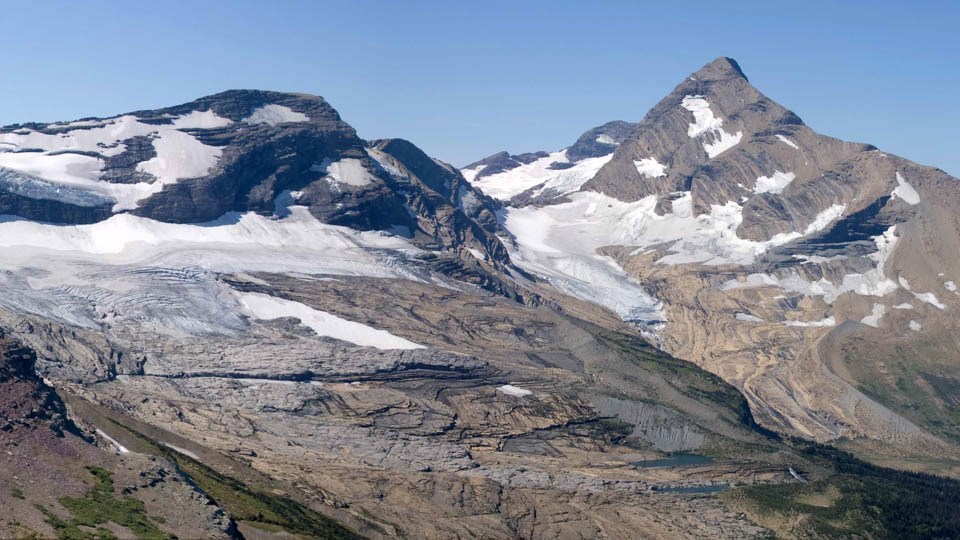 E. C. Stebinger, GNP Archives, 1914
---
Boulder Glacier 1932 and 1988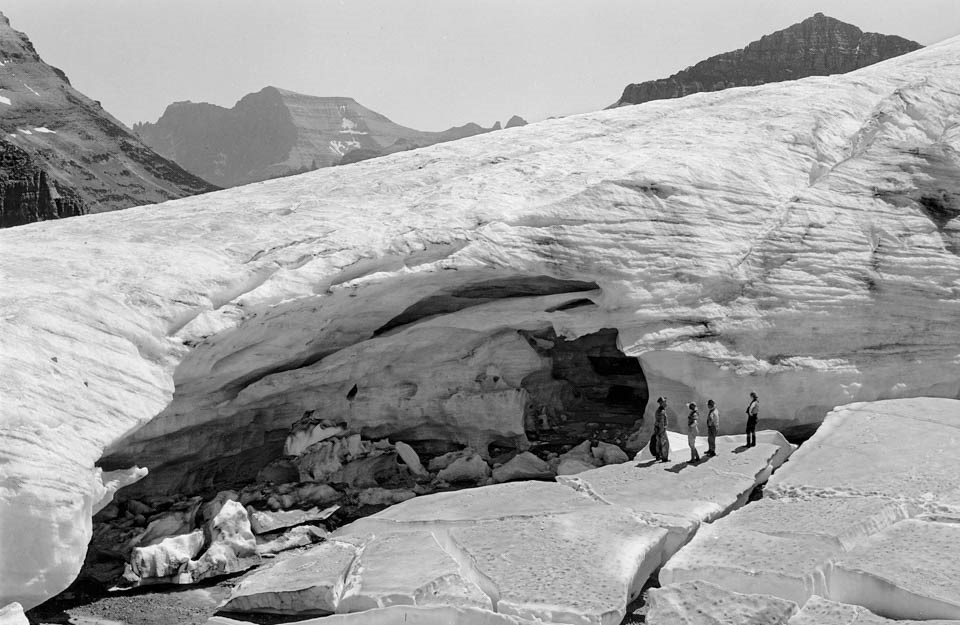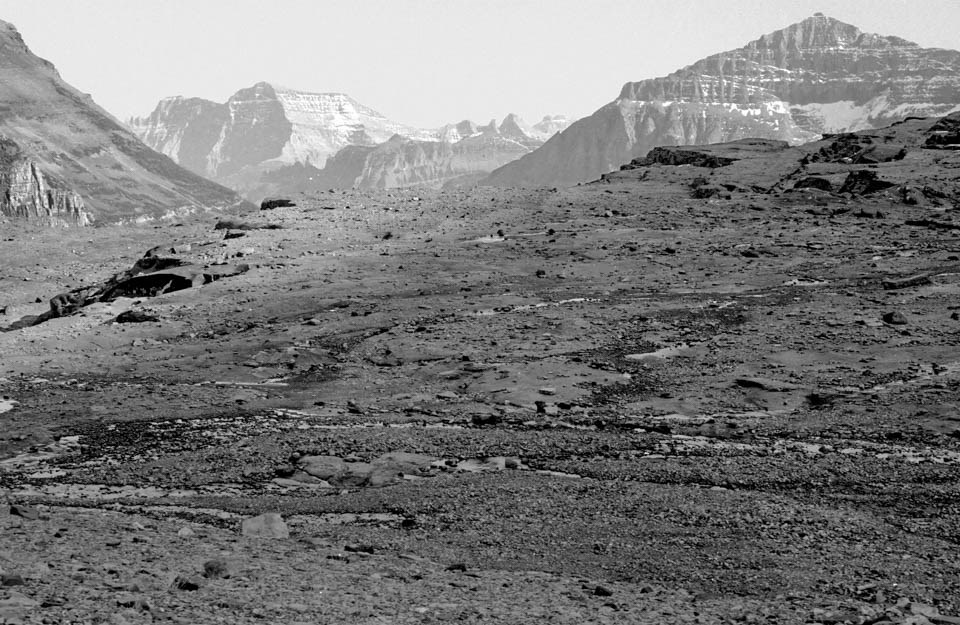 George Grant, GNP Archives, 1932
Jerry DeSanto, K. Ross Toole Archives, 1988
---
Sperry Glacier 1930 and 2008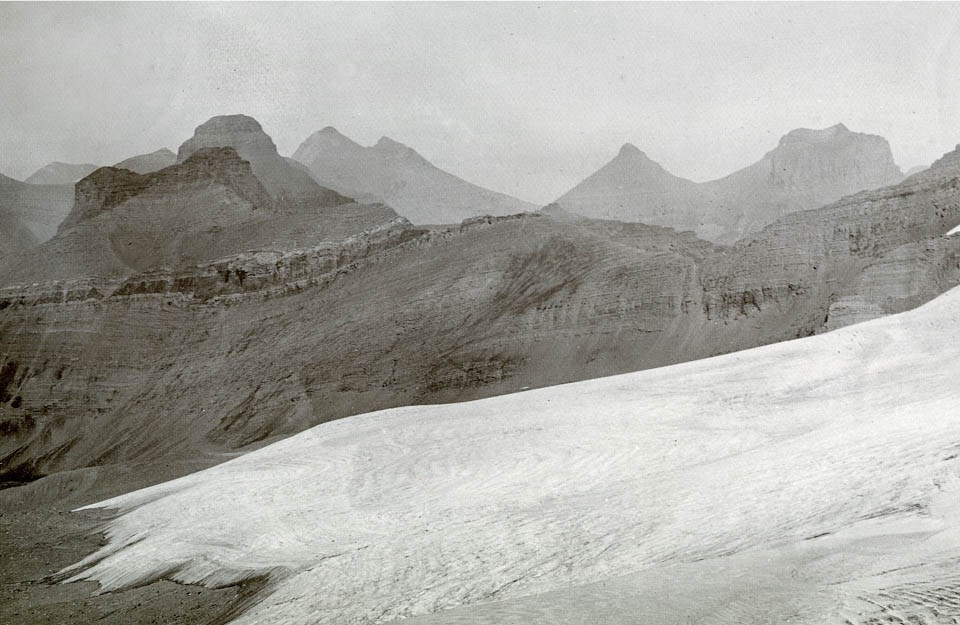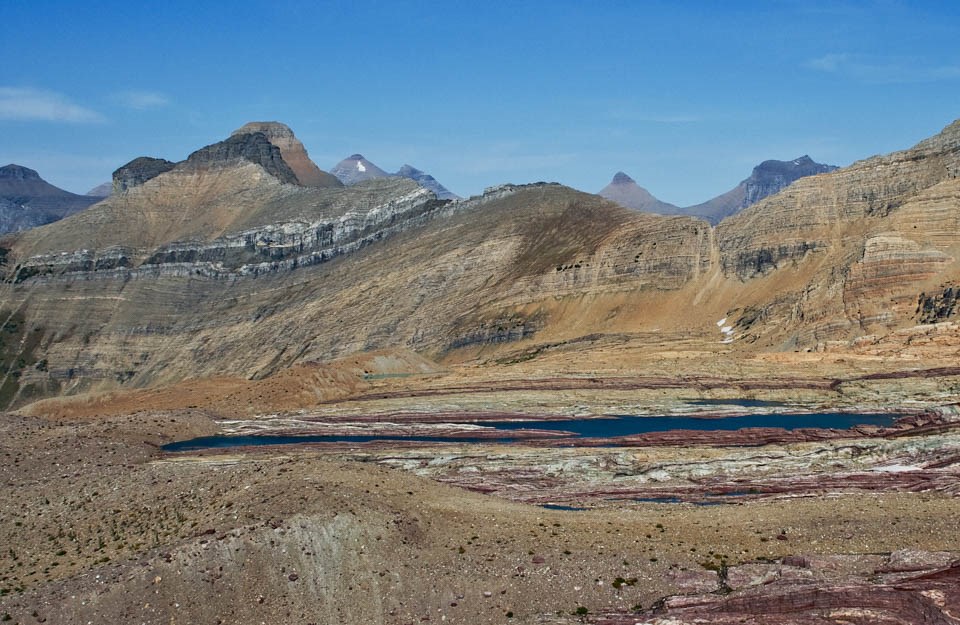 Morton J. Elrod, K. Ross Toole Archives, 1930
---
Shepard Glacier 1911 and 2005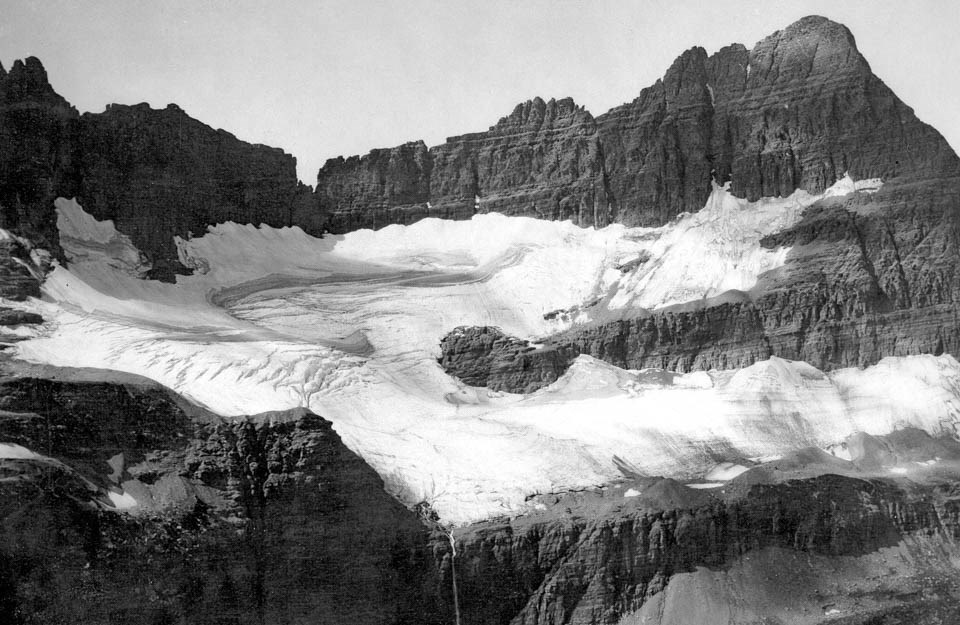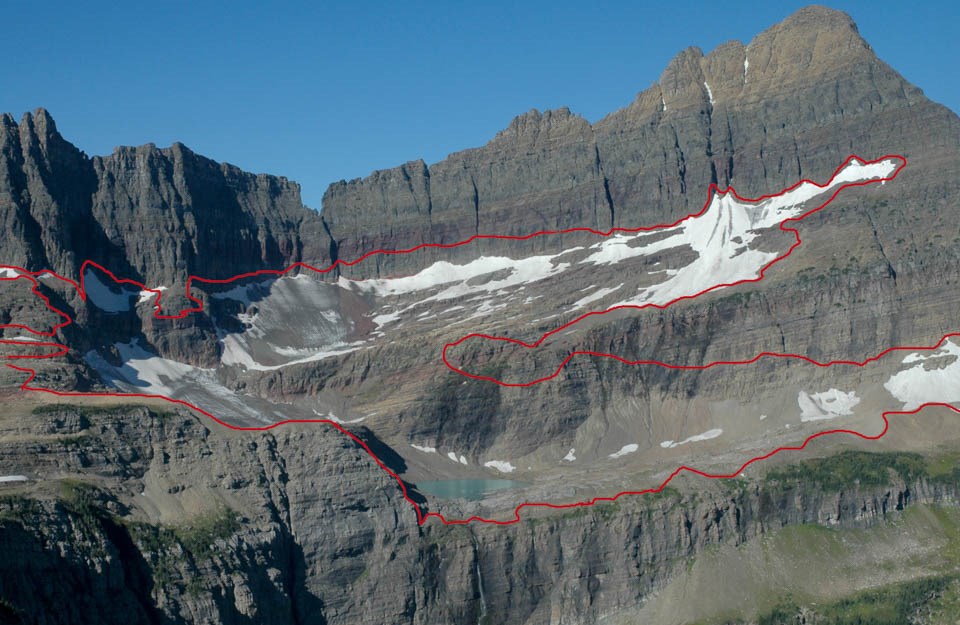 Blase Reardon, USGS, 2005
---
Thunderbird Glacier 1907 and 2007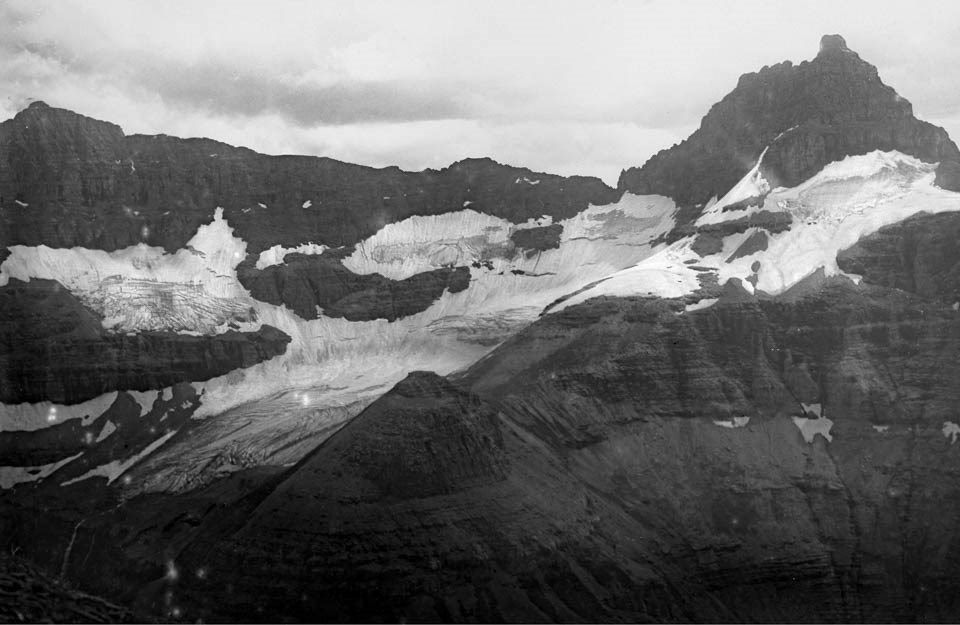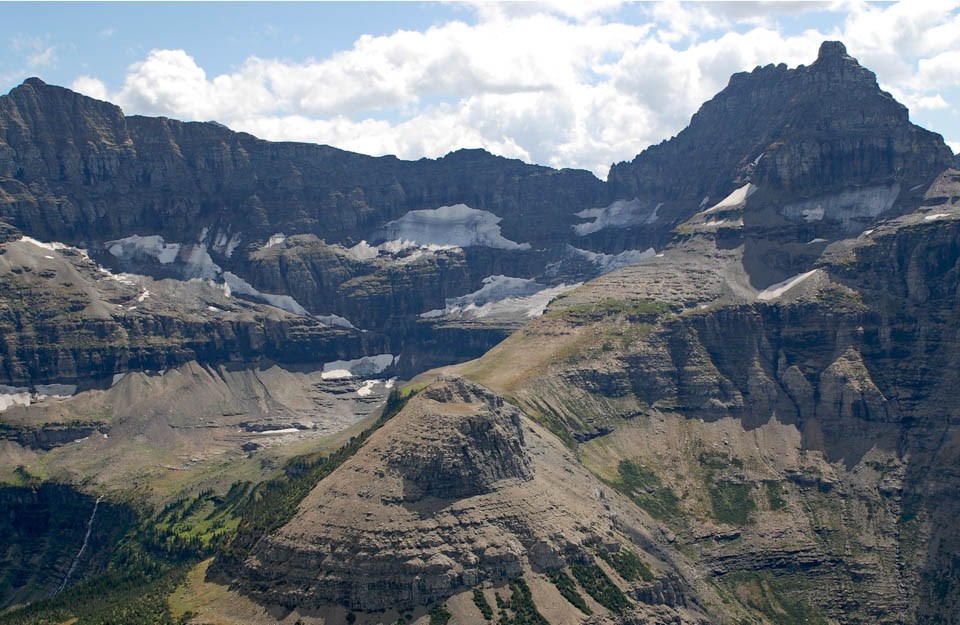 Morton J. Elrod, GNP Archives, 1907
---
Grinnell Glacier 1926 and 2008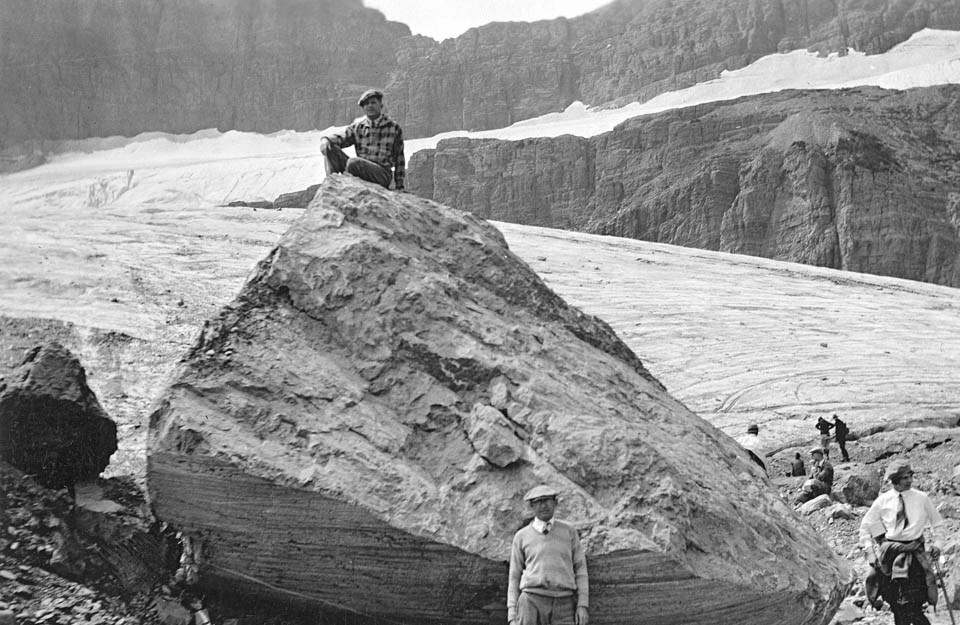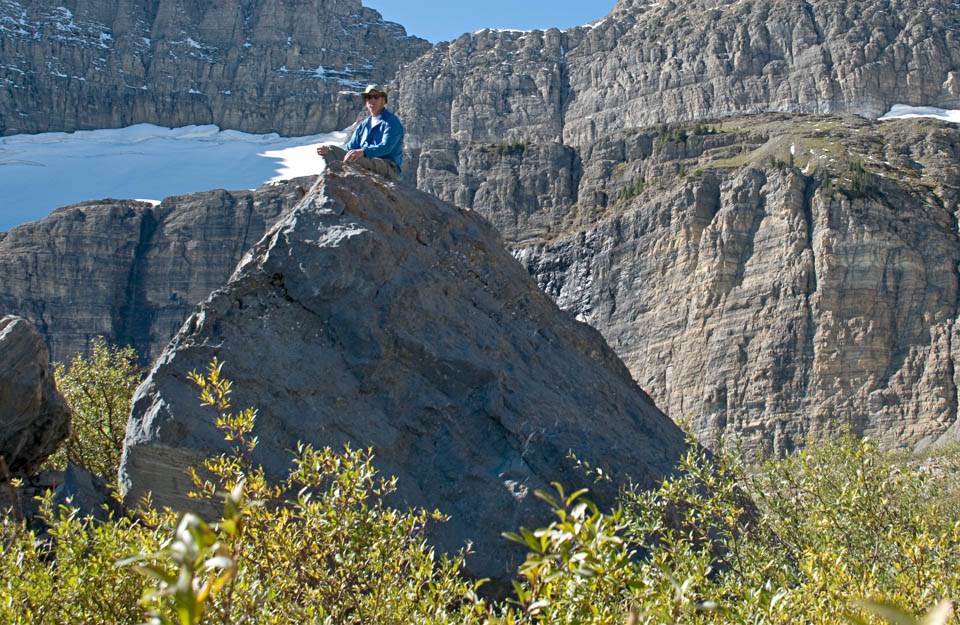 Morton J. Elrod, K. Ross Toole Archives, 1926
---
Grinnell Glacier 1911 and 2008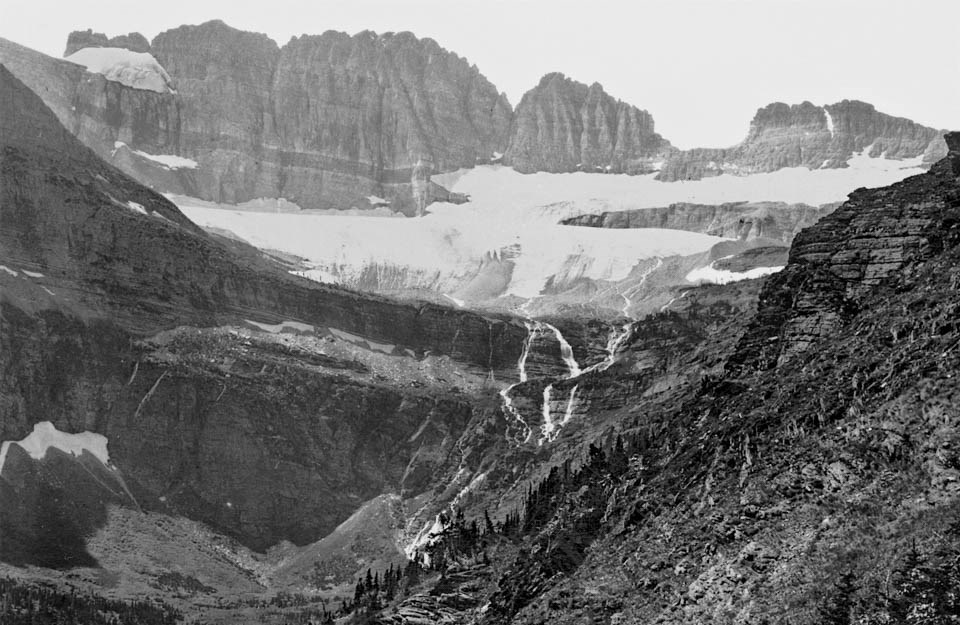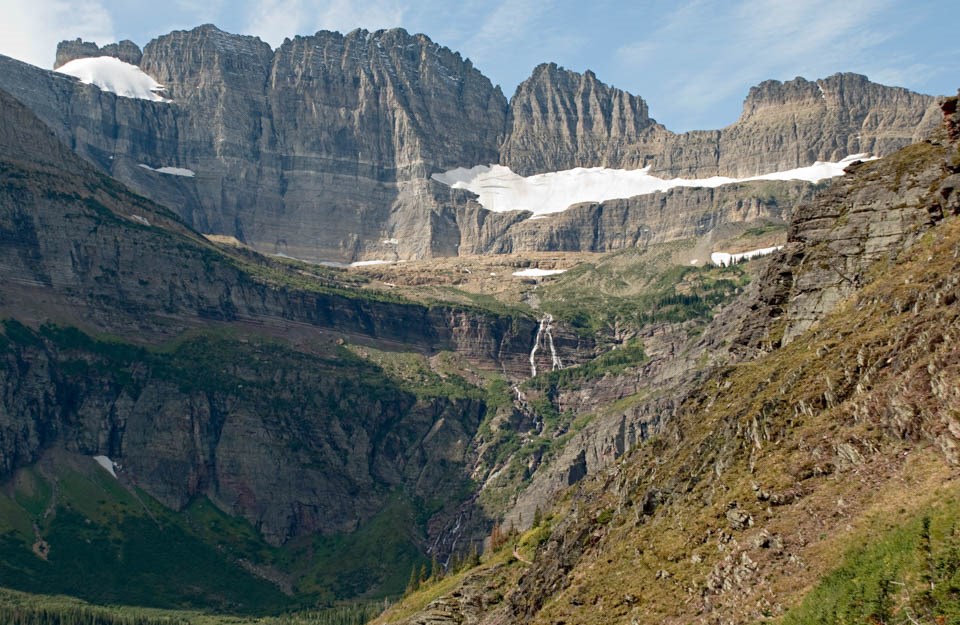 T. W. Stanton, USGS, 1911
---
Grinnell Glacier 1938 and 2016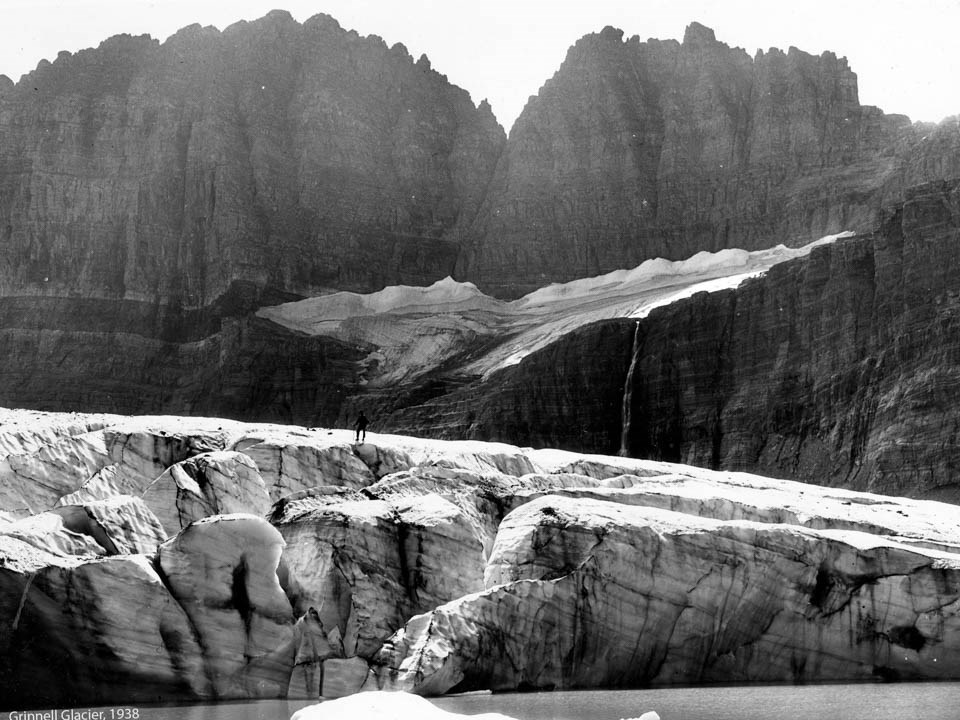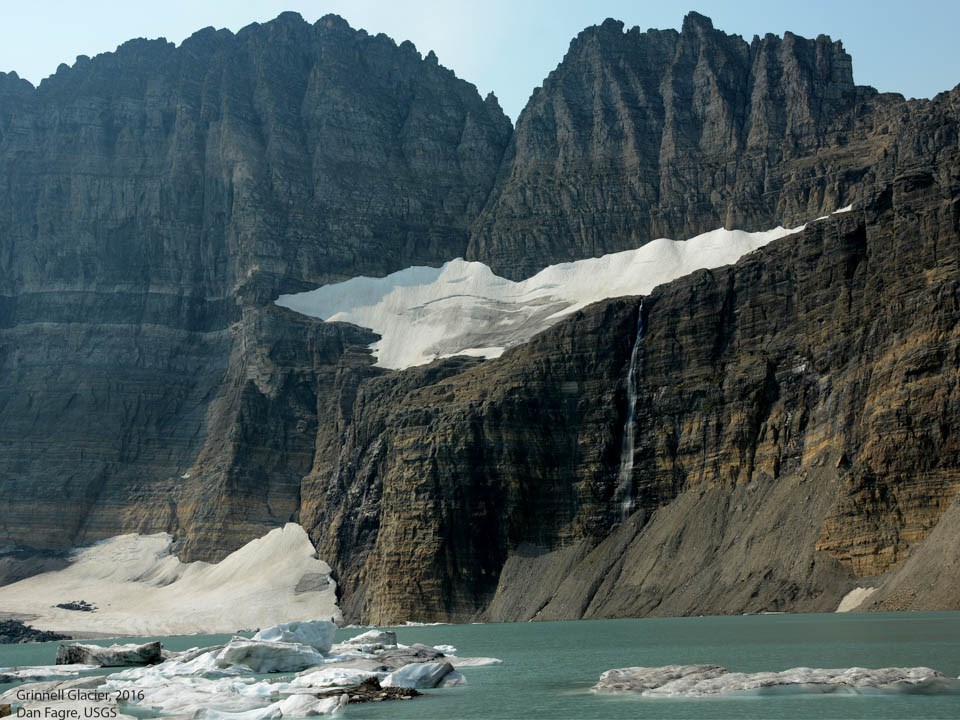 T. J. Hileman, GNP Archives, 1938
---
Harrison Glacier 1913 and 2009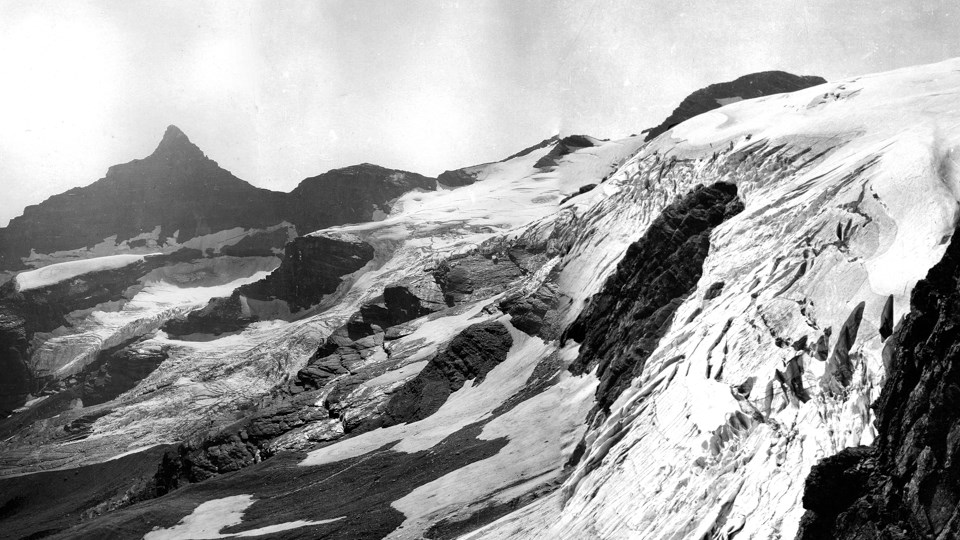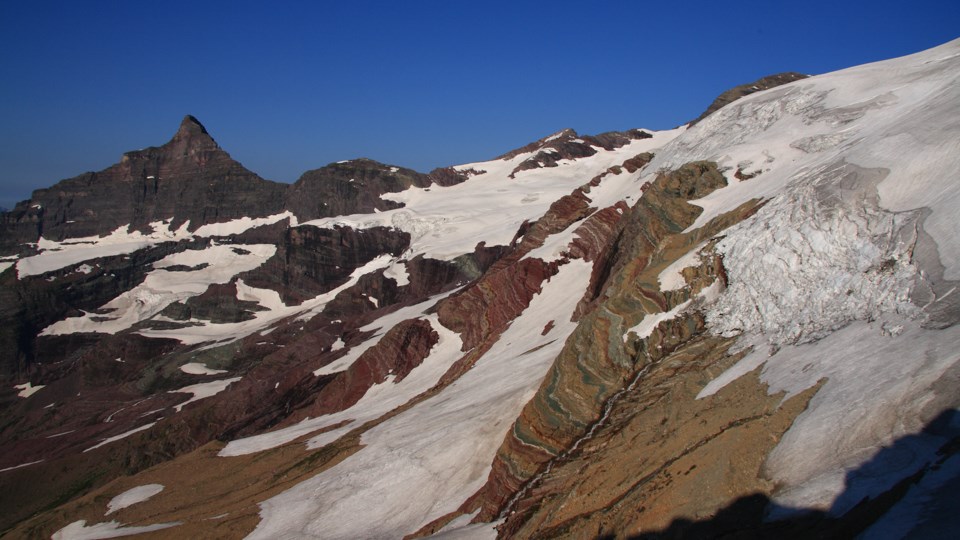 ---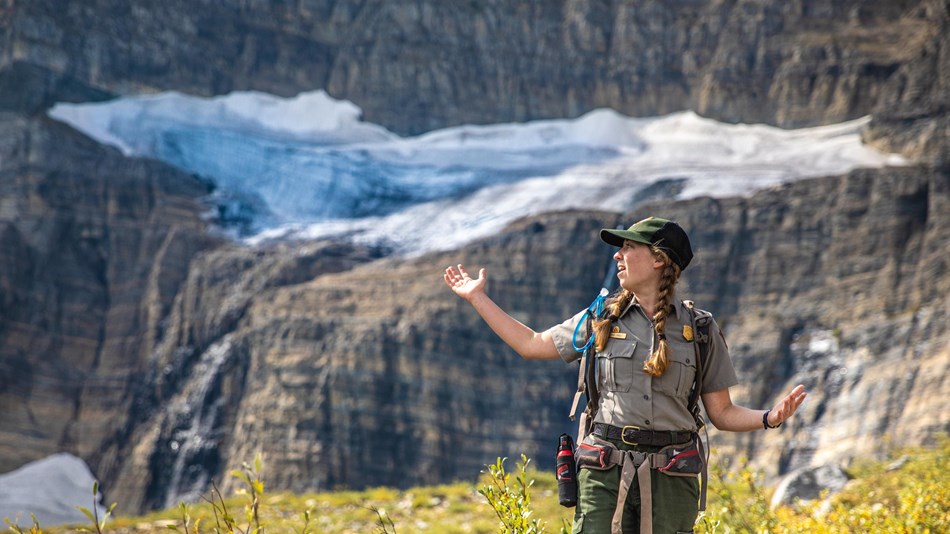 Overview of the Park's Glaciers
Here are the most frequently asked questions about Glacier National Park's glaciers.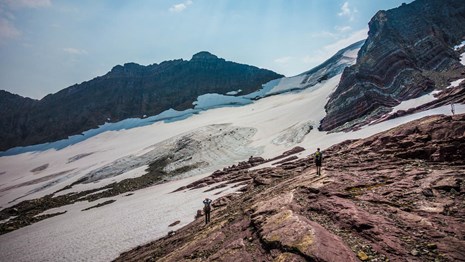 How to See a Glacier
With a little effort you can see a glacier with your own eyes here. Some are visible from the road and others require a day hike.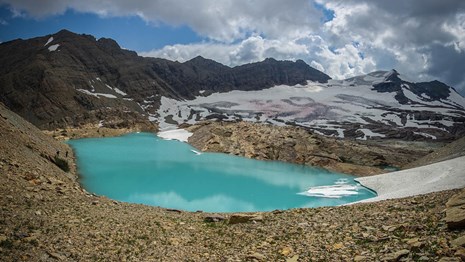 Glacial Geology
Once you know what to look for, viewing Glacier's landscape can seem like reading a textbook on the geologic effects of glaciation.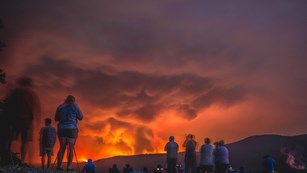 Climate Change
Global warming is melting the park's glaciers, increasing the severity and likelihood of wildfires, and shifting wildlife habitat.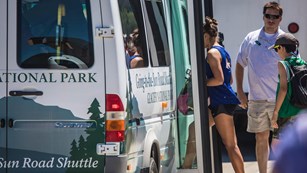 Reduce Your Carbon Footprint
Many people fall in love with Glacier and then want to reduce their footprint.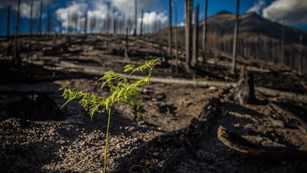 Sustainability
Learn about what Glacier National Park is doing to reduce carbon emissions.
Last updated: August 7, 2020