Repeat Photography Trunk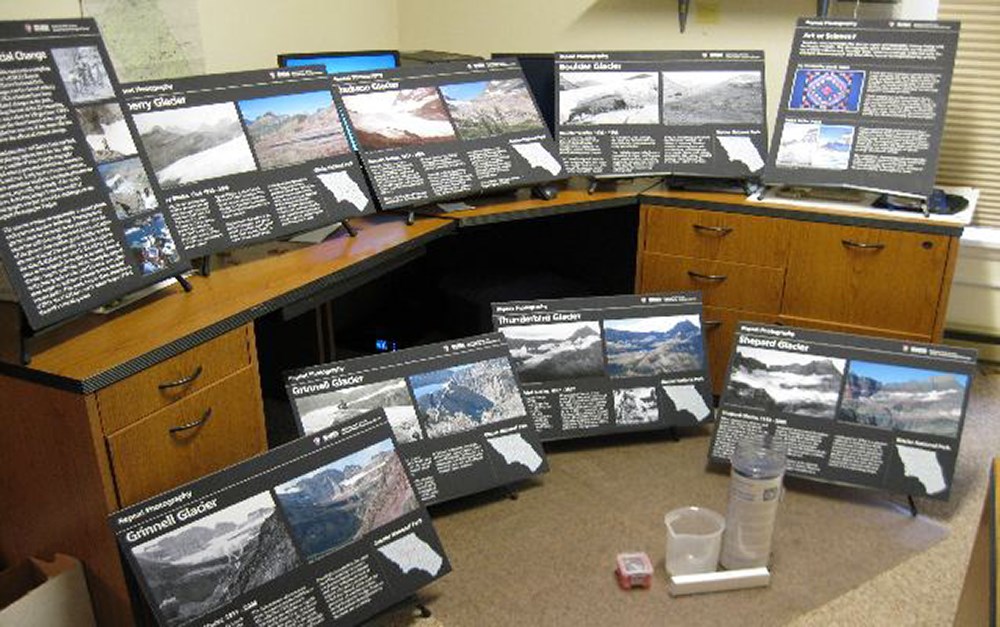 The Repeat Photo Trunk combines photography with precipitation measurement lessons to teach students about Earth's water and energy cycles and the importance of mountain ice. Images included in this exhibit represent a sampling of the US Geological Survey's (USGS) Repeat Photography Project in Glacier, which conveys how much the glaciers have melted, indicating a warming climate.
This trunk was made possible from a grant from NASA's Global Precipitation Measurement Mission. It is designed to get students thinking about measuring precipitation—snow and ice, as well as rain—not just to do it, but why we would want to do it.
Grade
6–9
Contents
Repeat Glacier Photo Panels
Measuring Glacial Change
Shepard Glacier
Thunderbird Glacier
Jackson Glacier
Grinnell Glacier (1911-2008)
Grinnell Glacier (1926-2008)
Boulder Glacier
Sperry Glacier
Art or Science?
Lesson Plans Associated with this trunk:
Borrowing Instructions
All of Glacier's traveling trunks are free of charge. The Repeat Photography Trunk is handled in partnership with the USGS and can be mailed; shipping charges may apply. To borrow this trunk and/or arrangement shipment please email the USGS.
Last updated: October 10, 2019