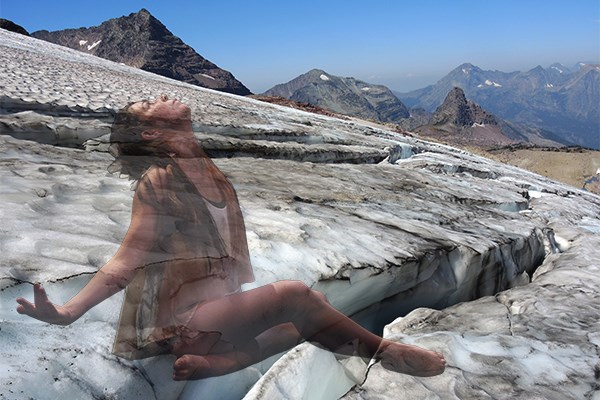 Changing Balance/Balancing Change is an hour-long dance performance that explores climate science and climate change impacts occurring in northwest Montana. The CoMotion Dance Project, from the University of Montana, was commissioned by the Glacier National Park Conservancy to create this new, interactive performance that examines current and predicted changes impacting our planet. Using visible changes in Glacier as a fulcrum, the piece communicates basic understandings about climate change in the Northern Rockies and provides a framework for dialogue.
The piece weaves artistic dance, original music, choreographed narration, video projection, and live interactions with the audience into an immersive arts experience designed to engage audiences with the ideas and emotions at the heart of climate change. Developed for all ages, Changing Balance/Balancing Change includes content such a rate of temperature change, greenhouse gases, and positive action we can take in response to the realities facing our planet.
All performances are free and open to the public. For more information about the performance call 406-888-7894.

Performance Dates, Times, and Locations
Sunday, July 24: Lake McDonald Lodge Auditorium at 8:30 p.m.
Monday, July 25: Lake McDonald Lodge Auditorium at 8:30 p.m.
Wednesday, July 27: West Glacier Community Building at 8:00 p.m.