A Brief History of Glacier Artists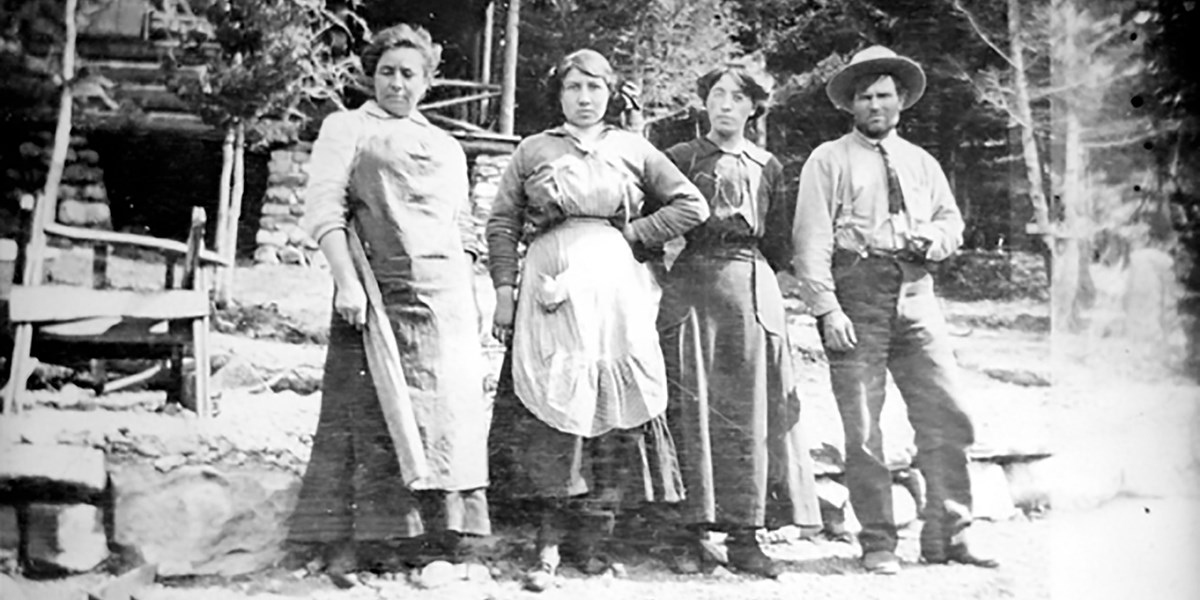 The interaction between Glacier National Park's landscape and artists is not a new phenomenon. Native American and European artists have found spiritual inspiration in the land, wildlife, and flora of the region beginning long before the park's establishment in 1910. That inspiration has been expressed in a wide diversity of media: painting, poetry, folklore, sculpture, woodcarving, photography, music, and prose.
The Great Northern Railway built a network of accommodations to serve park visitors in the park's early years. In order to enhance their promotional efforts, the railway invited accomplished European and American artists to live and work in Glacier. The work of artists such as John Fery, Kathryn Leighton, and Winold Reiss depicting Glacier's landscape and the lifestyle of the neighboring Blackfeet tribe were featured in Great Northern's brochures and adorned walls in the hotels and chalets throughout the park.
Not all of Glacier's artists came to the park by way of the railroad. One of the most well known artists associated with the park was Charles M. Russell. Known to his friends as 'Charlie', this self-taught painter, sculptor, and storyteller came to Glacier in 1907 and spent almost twenty summers on the shore of Lake McDonald. Best known for his depictions of the 1800s American West and its inhabitants, Charlie found a somewhat different inspiration in Glacier's mountains and forests. During his summer retreats to the park, he created paintings and sculpture made from moss, bark, and other natural materials gathered from the woods surrounding the rustic cabin he and his wife Nancy christened "Bull Head Lodge."
Further Resources
View the Montana Historical Society online collection, including American Indian art and many works by Charlie Russell.
The Montana Historical Society has two "foot lockers" available for loan that contain information and lessons for teachers about artists with ties to Glacier National Park, including Charlie Russell. The "Land of Many Stories" and "Cowboy Artist" can be viewed on the society's educational footlocker web page.
Last updated: November 26, 2018