Bicycling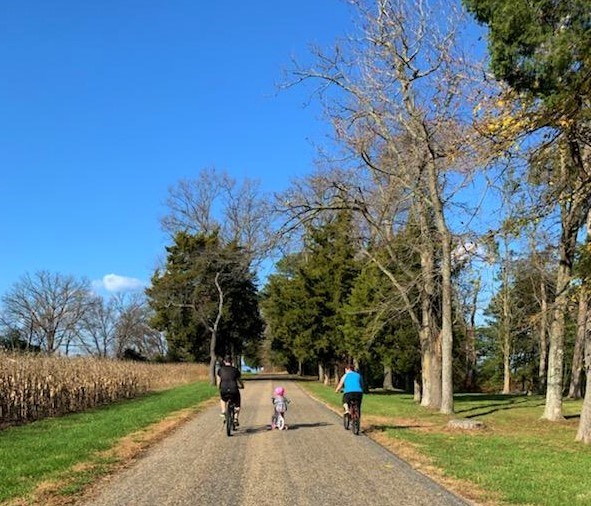 Exploring the Birthplace on Two Wheels
Bicycling through George Washington Birthplace National Monument provides an opportunity to enjoy nature's tranquillity in a historic setting. Before you start, be sure you know the regulations of where to bike in the park and how to do it safely.
Bicycling Regulations
Bicycling is permitted on park roads and in parking areas that are open for motor vehicle use by the general public. Before heading out, cyclists should familiarize themselves with the roads in the park.
Bicycling off of park roads and parking areas, or on the nature trail is prohibited.
Bicyclists must yield to all vehicles on the road.
Bicyclists must use caution when overtaking other bicyclists. Make your presence known well in advance.
Bicyclists must obey all traffic regulations including speed limits posted within the park.
Bicyclists must wear a helmet.
If you need to stop, move to the side of the road.
E-bikes
E-bikes are allowed everywhere traditional bicycles are allowed at George Washington Birthplace National Monument.
The term "e-bike" means a two- or three-wheeled cycle with fully operable pedals and an electric motor of less than 750 watts (1 horsepower).
Safety information and Frequently Asked Questions can be found on the Electric Bicycles in National Parks website.
Last updated: June 24, 2021