Sparking a Movement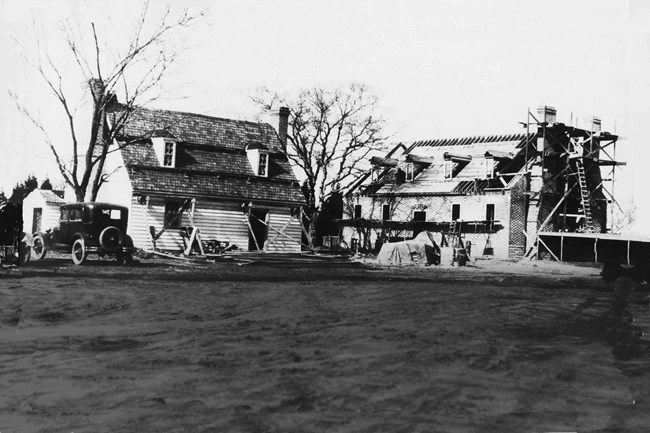 In the late 1800s, wealthy, patriotic women embraced the Colonial Revival movement which promoted an idealized past through the decorative arts, architecture, and landscaping.
The Colonial Revival movement peaked between the two World Wars, which coincided with George Washington's 200th birthday and the 150th anniversaries of the American Revolution and the Constitutional Convention.
These celebrations led to the development of numerous historic sites, parks, and museums. The new tourist attractions, such as Colonial Williamsburg, provided entertainment during the Roaring Twenties and escapism during the Great Depression.
Sparked by the movement, the women of the Wakefield National Memorial Association began to develop Washington's Birthplace.
The buildings and the landscapes created here presented a romanticized version of George Washington's childhood rather than what the Washington family would have known.
Today, the National Park Service is dedicated to interpreting not only the park's Colonial Revival influences, but also researching and presenting stories of sacrifice, leadership, and community of all who lived and worked here.
Last updated: June 19, 2020