Parks as Classrooms
"Best Field Trip Ever!" Planning Kit
Just getting started with your field trip planning? Be sure to check out the "Best Field Trip Ever!" planning kit pdf to learn about all of your options. This pdf has sections for the planning teacher, the chaperones, and the students.
"Best Field Trip Ever" Planning Kit
pdf
HISTORY LABS*
at Gettysburg National Military Park
Brand New for 2021-2022 School Year!

What Are History Labs?
"History Labs" are small kits containing complete place-based and hands-on lesson instructions and materials that teachers reserve and pick-up at the Education Office for the day of your field trip. Whenever possible, rangers will provide an introduction to the park and program, and then teachers will head out to the battlefield with their students to conduct the program Each lesson takes approximately 30 minutes.

Coming for the whole day? Reserve up to three History Lab kits!

What History Labs Do We Offer?

Mysteries of Devil's Den
Location: Devil's Den
Activity: Geology, Photography, Ecology

You Are A Historian
Location: Little Round Top
Activity: Document Interrogation; Primary Source Analysis

Signal Flags
Location: Meade's Headquarters
Activity: Send and Receive Messages by way of Signal Flags

American Soldiers
Location: Soldiers' National Cemetery
Activity: Compare and Contrast Veterans' Letters From Different Wars

Monument Matters
Location: West Confederate Avenue
Activity: Investigate Confederate Monuments Like A Sleuth

You Are A Soldier!
Location: Lunch Area Near Bus Parking Lot at Visitor Center
Activity: Pass Time With Civil War Soldier Activities Only

You Are A Doctor!
Location: McPherson Barn
Activity: Conduct A Sick Call And Battlefield Triage

Map Maker
Location: Little Round Top
Activity: Create A Topographic Field Map

Pickett's Charge
Location: Virginia Memorial to Angle
Activity: Assume an identity of a Confederate soldier and discover his fate, as you march in formation across the fields of Pickett's Charge

Cost of War
Location: Slyder Farm
Activity: Calculate and Award Civilian Damage Claims



*Please Note: All programs/events, including History Labs, are subject to change or cancellation due to Covid-19 pandemic regulations and safety procedures.

Preparation lesson plans for all of our curriculum-based ranger field trip programs, as well as the Teacher's Guide for the "Life of a Civil War Soldier" Traveling Trunk program are all here!
~ formerly called Unfinished Work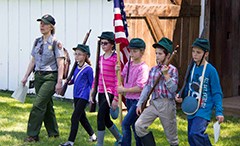 ~ formerly called Impact of War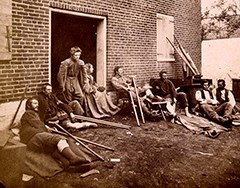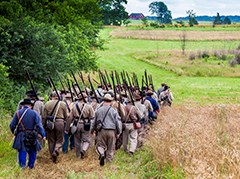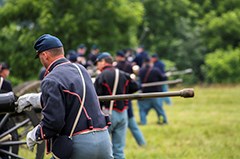 Leadership and the 6th Wisconsin
Determination and the 15th Alabama
Courage and the 9th Massachusetts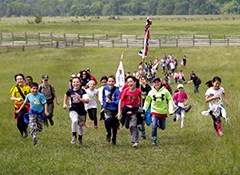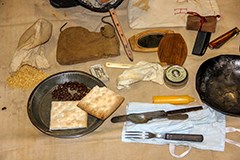 Teachers Guide to The Life of a Soldier
Last updated: January 15, 2021