Centennial Success at Fredericksburg & Spotsylvania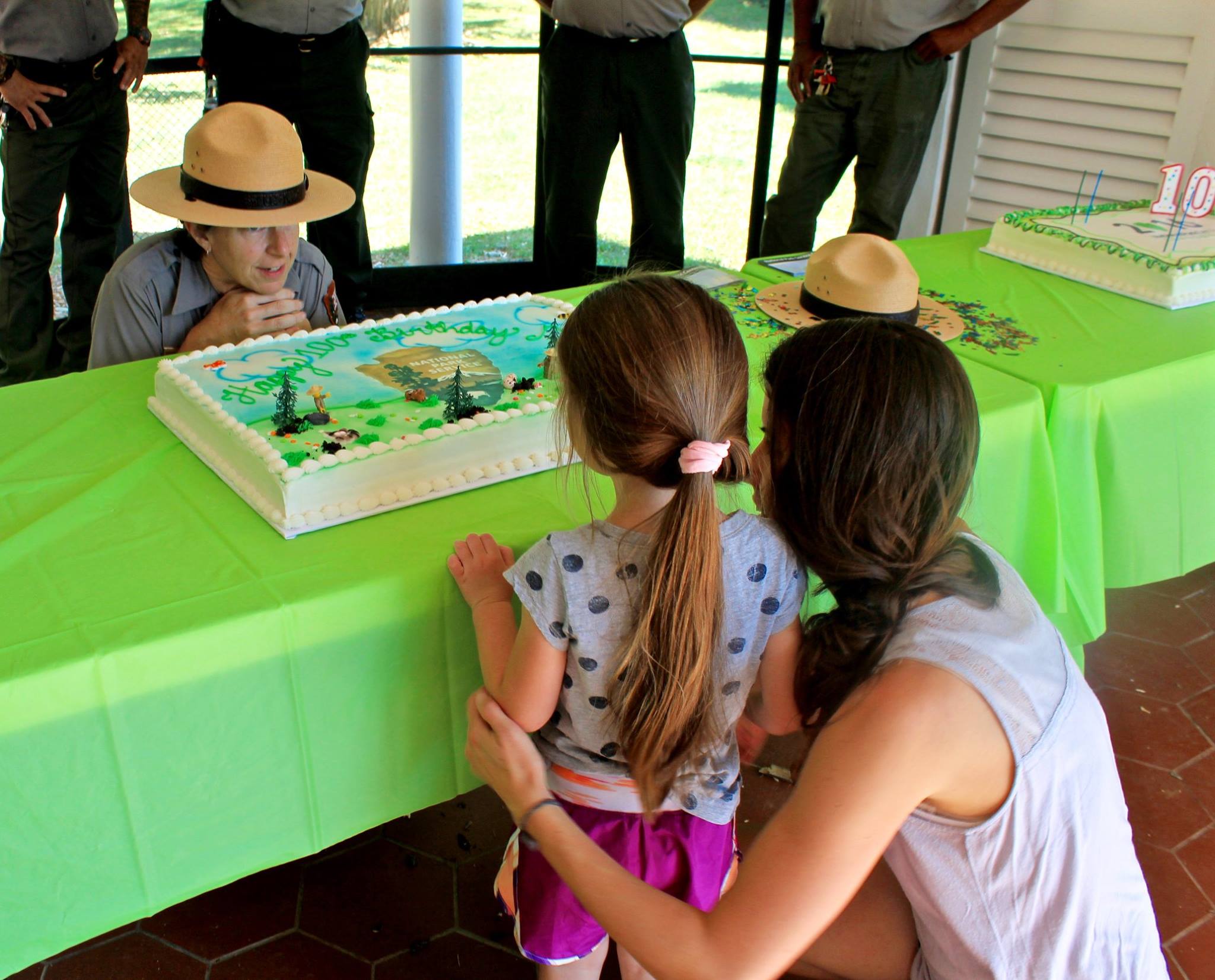 News Release Date:
March 20, 2017
Contact: Becky Oakes, 540-693-3200 x 4140
Fredericksburg and Spotsylvania National Military Park Welcomed Nearly One Million Visitors in 2016
Fredericksburg, VA — As the National Park Service celebrated its Centennial year, Fredericksburg and Spotsylvania National Military Park recorded 969,895 visits to its battlefields and historic sites in 2016. One of the busiest years on record, visitation at the park increased by 8% from 2015. The National Park Service as a whole saw a similar bump, with recreation visits up by 23.7 million visits, or 7.7%, over 2015.  
At Fredericksburg and Spotsylvania National Military Park, Centennial events included efforts to both highlight the history of the National Park Service and engage new audiences in our park's story. In addition to hosting a series of programs dedicated to the history of the park itself, we also welcomed the public to a Centennial Open House, giving visitors a behind-the-scenes look at what we do. Implementing the Ticket to Ride grant program allowed more local schools to choose the park as a field trip destination, and our new series of Fit-History Hikes enabled visitors to enjoy a healthy activity while learning about the battlefields. At our Roaring 20s Concert and Garden Party, the park engaged the time period during which Fredericksburg & Spotsylvania NMP was established with a creative mix of formal programming and interactive experiences. We are looking forward to carrying the energy, enthusiasm, and collaborative efforts of the Centennial into the second century of the National Park Service.
"Stunning," Acting National Park Service Director Michael T. Reynolds said of the 331 million visits counted across the National Park System. "We expected more visitors in 2016 as the NPS celebrated its Centennial with special events and activities, but these numbers really show the depth of feeling people have for their national parks, especially considering that increased visitation was recorded not just at the biggest and best known parks but at smaller historical and cultural sites as well."  Echoing the sentiments of the Acting Director, Fredericksburg and Spotsylvania National Military Park's Superintendent Kirsten Talken-Spaulding expressed her enthusiasm for the high visitation numbers by stating, "we couldn't be more pleased to hear that nearly one million people came to this park to explore the historical events that took place here and to become a part of that history themselves by walking this ground during the National Park Service Centennial year."
The National Park Foundation's Centennial effort to Find Your Park/Encuentra Tu Parque spurred visitation and allowed even more people to commemorate the 100th year of the National Park Service legacy with us. Please visit the National Park Service Social Science web page for more detailed information on national park visitation.

 
Last updated: January 14, 2018