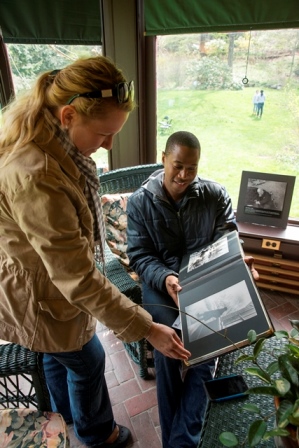 Summer Hours
The site is open Wednesday through Sunday from 9:30am to 4:00pm
The Fairsted grounds, as always, are open dawn to dusk. Grounds guides are available by the office door.
Tours of the historic design office are offered at 10 am, 11 am, and 1 pm, 2 pm, and 3 pm. Reservations are not needed for groups of 10 or less.
Groups of 10 can reserve a tour at other times and will be honored based on staff availability. Please call 617-566-1689 ext.221 or email us to inquire about a group tour.
Be the first to know about upcoming tour hours and program opportunities! Join our email list today!