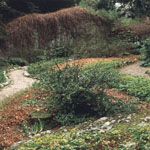 Fall Hours Until December 17, 2016
The site is open to the walk-in public on Fridays and Saturdays only with tours at 10am, 11am, and 1pm, 2pm and 3pm. The Visitor Center/Exhibits is open on Fridays and Saturdays from 9:30am to 4:00pm.
Groups of 10 can reserve a tour at other times and will be honored based on staff availability. Please call 617-566-1689 ext.221 or email us to inquire about a group tour.
Be the first to know about upcoming tour hours and program opportunities! Join our email list today!