Olmsted NHS Events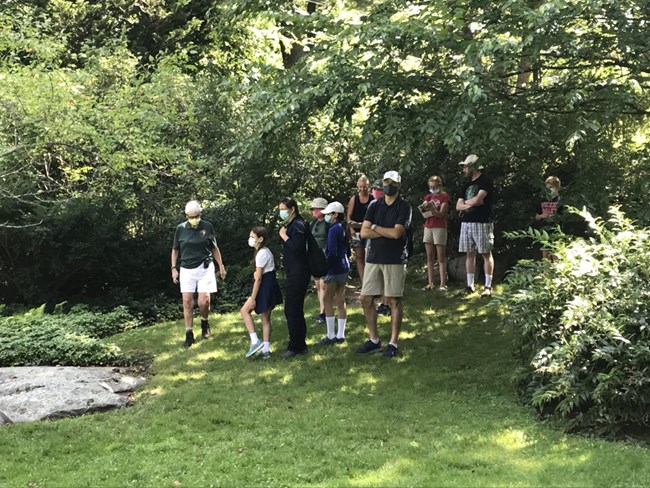 National Public Lands Day- Weed Warriors
Join us in celebrating Public Lands day and volunteer for a fun day of stewardship at the Green Hill Property. Volunteers will help restore and maintain our Green Hill Property by removing invasive plants such as Porcelain berry and Canada thistle, as well as pitching in with stewardship tasks like mulching and weeding.
The Green Hill parcel is 5 acres of land neighboring Frederick Law Olmsted National Historic Site that is integral to the story of the Olmsteds in Brookline. Our natural resources team works on restoring the New England meadow that once bordered Fairsted's South Lawn. While weeding, we will be learning about how our work will impact the future of the site.
All experience levels are welcomed, following the safety and event guidelines. Tools and training will be provided.
Register here.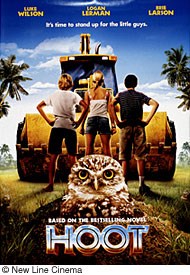 Movie Night on the South Lawn
Sunday, September 26, 6:30 pm
Pop your popcorn, pull up a blanket, and enjoy a screening of Hoot on Fairsted's South Lawn. Celebrate the conservation work of Frederick Law Olmsted, Jr. of the Everglades in Florida with New Line Cinema's Hoot featuring kids taking on crooked politicians and greedy developers to save endangered owls threatened by a construction project. Rated PG, Run time 91 minutes.
It's free to join and registration is not required. If you know in advance that you'll be attending, however, please let us know the number of guests who will be joining you to help us plan!



Our 2021 events schedule will include a return to our Walks & Talks series in the fall. More information coming soon!




To be the first to know, join our email list.


Visit Olmsted NHS and explore our outdoor exhibits. Check out our tour schedule for the most up to date information!
Last updated: September 10, 2021