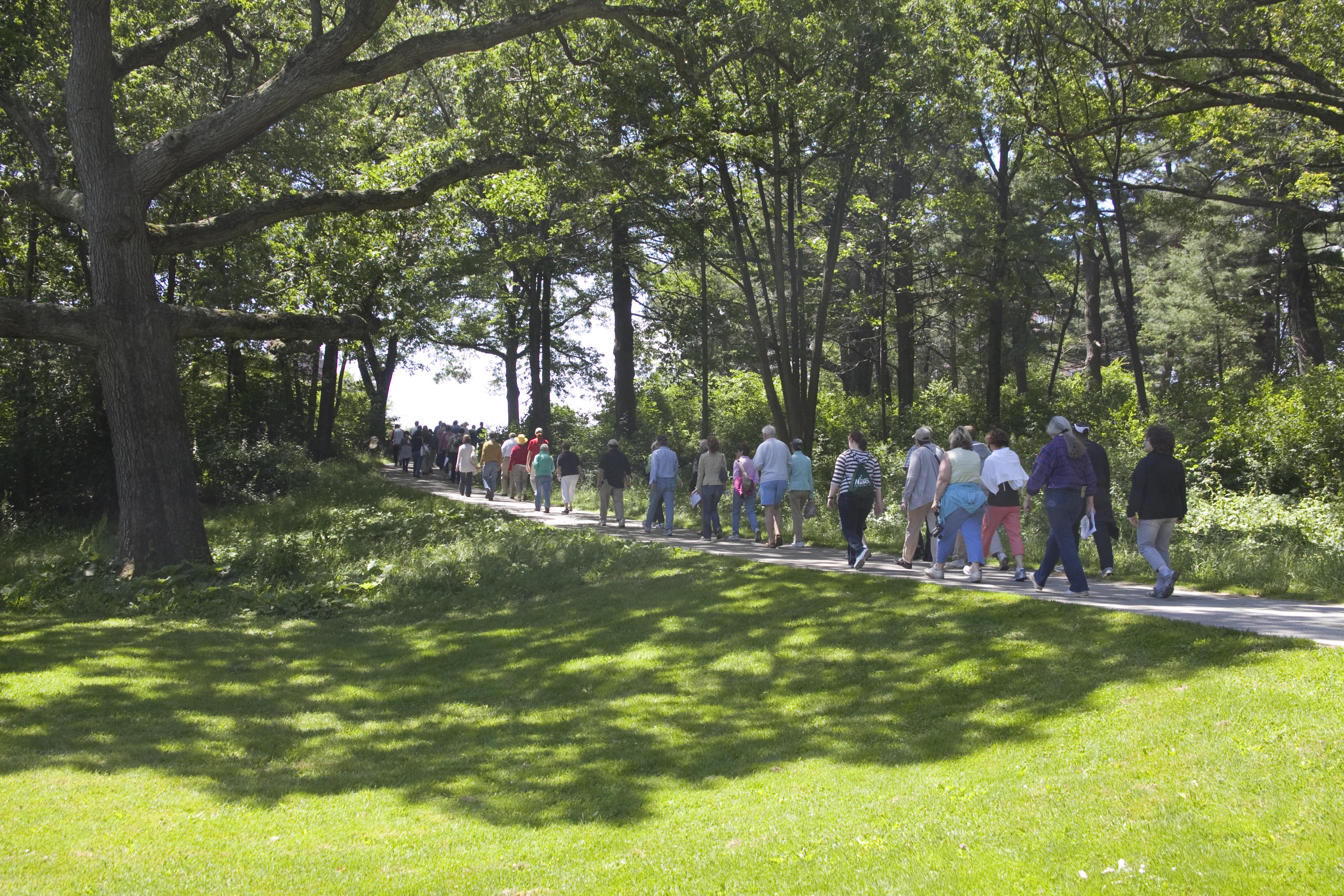 Spring 2017 Programing
Walks are free of charge and no reservations are needed.

Please call 617-566-1689 ext 238 or 221 if you have a question or need more information.








Saturday, May 13
8:00 am - 10:00 am
The Arnold Arboretum: The Ideas Behind the Design
The marriage of art and science are evident as we take a guided stroll through our nation's first public arboretum. Explore how the work of Frederick Law Olmsted and Charles Sprague Sargent helped to create one of Boston's most iconic landscapes. Meets at the Hunnewell Visitor Center, Arnold Arboretum, Arborway/Route 203, Jamaica Plain.

Saturday, May 20
1:00 pm - 3:00 pm
Blue Hills Reservation/Eliot Observation Tower Hike
Join a NPS Ranger as well as a Ranger from the Department of Conservation and Recreation for a walk in the Blue Hills Reservation. Honor Charles Eliot's visionary designs with a guided hike to the Eliot Observation Tower followed by a discussion of Eliot's impact on the park system. No registration required, moderately strenuous hike included. Meet at the Trailside Museum north parking lot on Rt. 138 in Milton.
Wednesday, June 21
6:00pm - 8:30pm
A Short Walk on a Long Day: The Back Bay Fens
Our annual Summer Solstice evening walk returns to the Back Bay Fens, the Boston landscape that Olmsted transformed from "the foulest marsh and muddy flats to be found anywhere in Massachusetts" into an urban oasis of greenery. This special Fens tour includes an in-depth exploration of the Fenway Victory Gardens, celebrating their 75th anniversary in 2017. Meet at the John Boyle O'Reilly Statue, corner of the Fenway and Boylston Street Bridge (across from Boston Conservatory).
Co-Sponsored by the Fenway Garden Society


To get on our email list to receive our seasonal program
schedules directly please follow this link