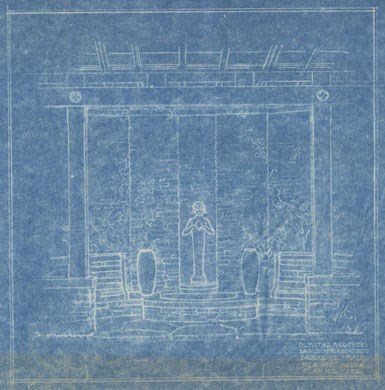 George and Gertrude Woodward set up their home "Krisheim" near Philadelphia, PA. Their house was in an English Tudor style designed by the architecture firm Peabody and Stearns. For the grounds, they hired
Olmsted Brothers to design the landscape and a terraced garden for Krisheim.
Boy Fountain
One of the features of Krisheim's garden was a fountain of a boy nestled into a niche (see blueprint of the plan to the right). During the summer of 1912, Johan Selmer-Larsen carved a model of the figure, shown below. Notice how he refined features such as the hair between the unfinished and finished version of the model.