Fort Tryon Park: Preliminary Site Visit
Oftentimes clients would independently conduct surveys of a site. Clients sent topographical maps to the firm which aided the landscape architects in the design process. Nevertheless, a preliminary visit would be made to the site, usually by a senior partner. The client paid the cost of the preliminary visit. The partner or an assistant would take notes on the site, and general design ideas would begin to be developed. Photography also became an important means of documenting details of the site. Preliminary visits were non-binding, taking place early on in the design process.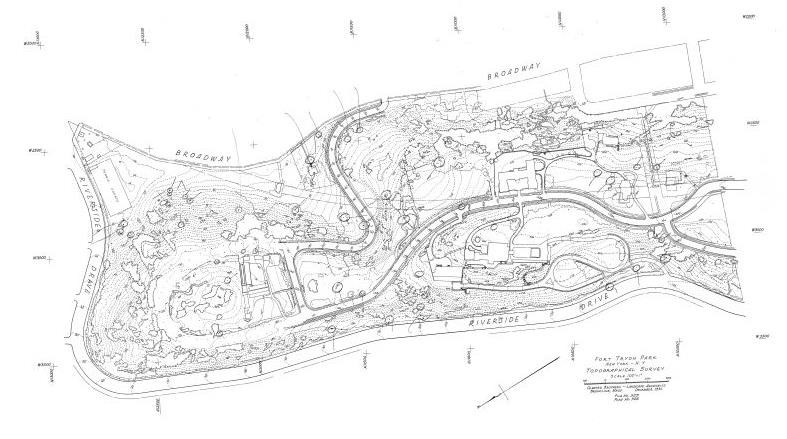 When the landscape architect had gathered enough information and had generated some design ideas,
preliminary plans
were drawn.
Last updated: October 22, 2015