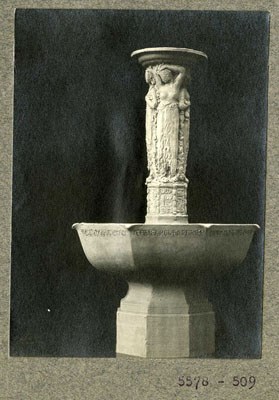 Selmer-Larsen worked on several sculptures for the Long Island estate of J.E. Aldred in the 1910s. Some of them are shown on this and the following page.
Fountain of the Three Graces
These photos depict Selmer-Larsen's developing ideas for a fountain. He considered different designs for the bases and the arrangement of the three graces.
The image to the left shows what was most likely the last model. What similarities and differences do you see in each of his designs?