J. E. Aldred Estate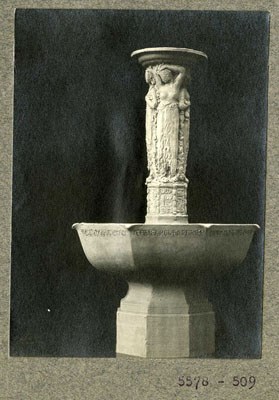 Selmer-Larsen worked on several sculptures for the Long Island estate of J.E. Aldred in the 1910s. Some of them are shown on this and the following page.
Fountain of the Three Graces
These photos depict Selmer-Larsen's developing ideas for a fountain. He considered different designs for the bases and the arrangement of the three graces.
The image to the left shows what was most likely the last model. What similarities and differences do you see in each of his designs?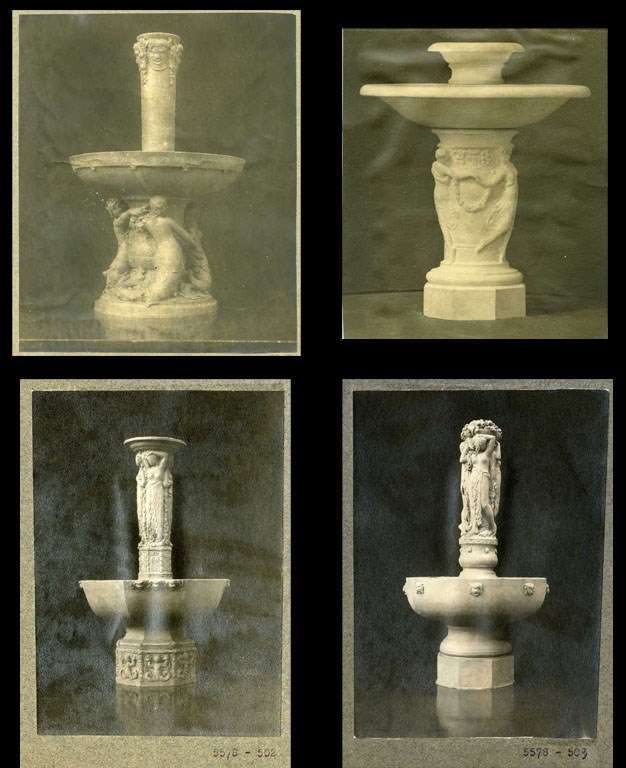 After working out his final design, Selmer-Larsen created a mold of the full-size sculpture.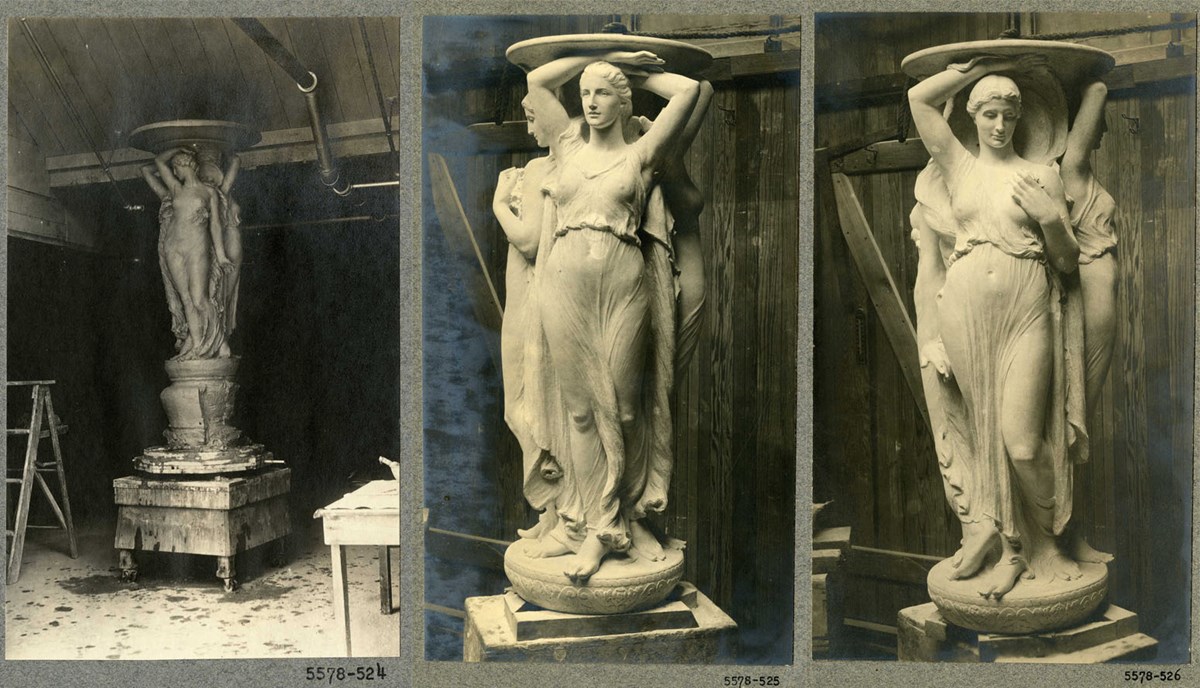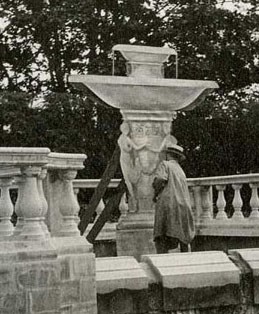 Photos show that the designers also thought about how the fountain would look in place, surrounded by a pool, railing, and shrubs. They built a miniature scale model of the site and also created a 2-D dummy fountain that they propped up on location (pictured here).
The final product is below; a beautiful fountain nestled into a beautiful setting.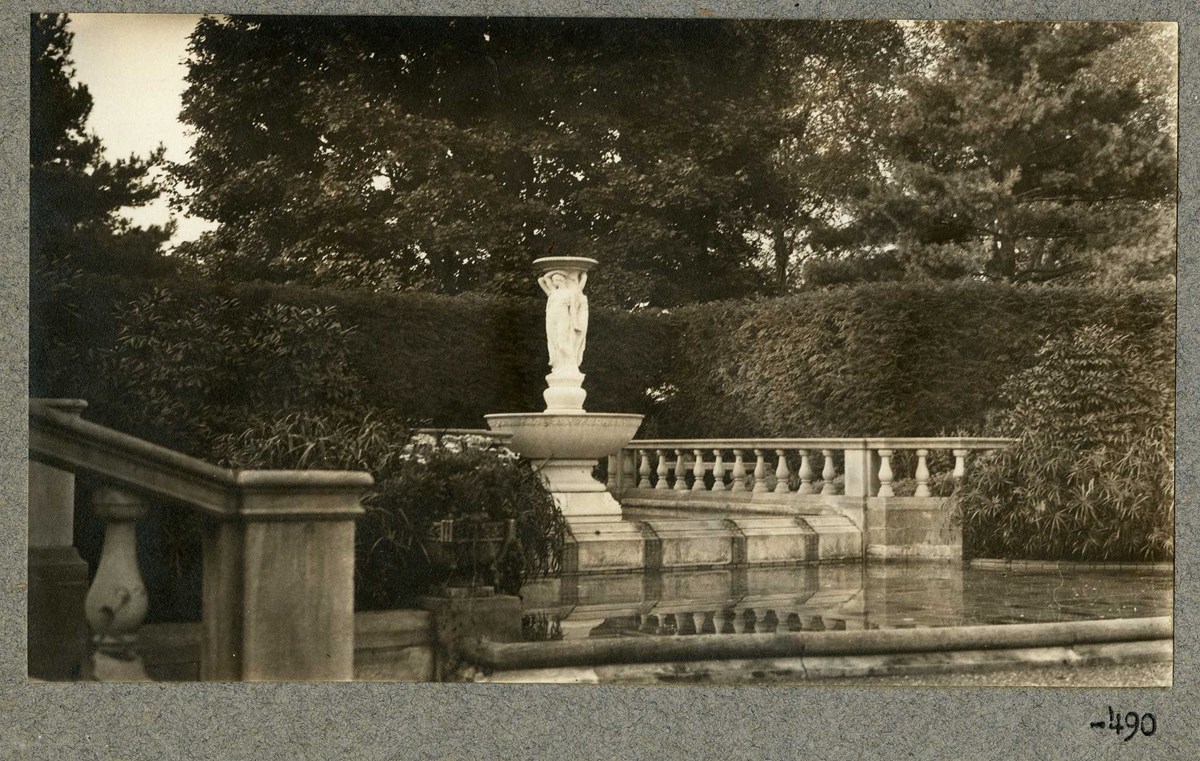 Last updated: September 13, 2015