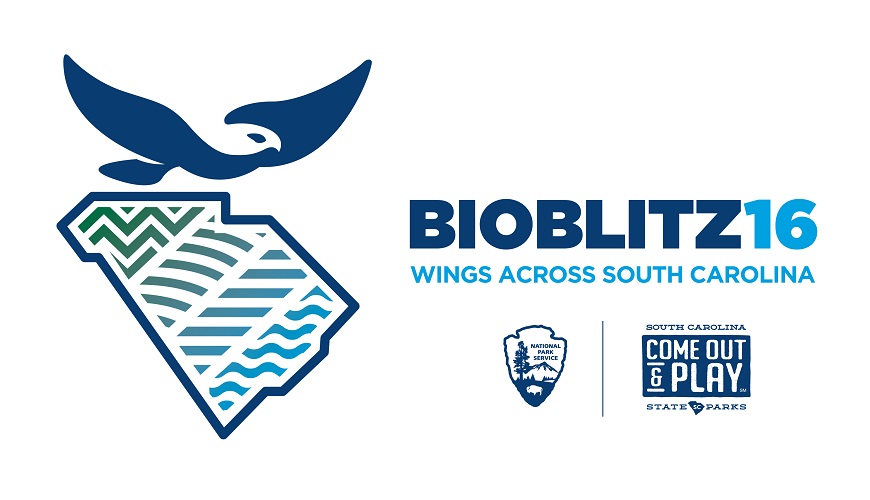 News Release Date:
May 10, 2016
Contact: Dawn Davis, 843-883-3123, x223
Grab your binoculars and cameras to explore nature at Charles Pinckney National Historic Site and the Fort Moultrie unit of Fort Sumter National Monument, like never before. On Friday May 20 and Saturday, May 21 from 9AM-4PM, the public is invited to visit and work alongside birding experts to discover and document as many birds as possible at both sites. Each location will showcase special exhibits and interactive activities for people of all ages to learn about the natural world. The event is free and open to the public. 
Wings Across South Carolina Bird BioBlitz is being held in all National Park Service sites in South Carolina as well as several state parks. The National Park Service is celebrating its 100th birthday this year with more than 100 BioBlitzes in National Parks across the country. BioBlitz is a nationwide effort to engage visitors and youth with citizen science and education in their parks. It is fun, fast-paced biological survey of a park's creepers and crawlers, plants and pollinators, mammals and more. Check out the websites for more information on bioblitzes- go.nps.gov/2016bioblitz and natgeo.org/bioblitz .  
Explorers of all ages are needed. Whether you can participate for a few hours or a full day, there are activities to engage the whole family. Remember to bring water bottles, sunscreen and insect repellent. Closed toe shoes are encouraged. If you have a smart phone, you may want to download the iNaturalist app and try it out before the event. This is how birds, wildlife and fauna will be documented. 
As part of the BioBlitz, on Saturday May 21st at 3:00PM in the Fort Moultrie Visitor Center, the park will premier The Messenger, a 90-minute film written and directed by Su Rynard. The film is a visually thrilling ode to the beauty and importance of the imperiled songbird, and what it will mean to all of us on the global and human level if we lose them. 
American Express is the national sponsor of the 2016 National Parks BioBlitz. Local sponsors of the Charles Pinckney and Fort Moutlrie BioBlitz include the Sullivan's Island Environmental Education and Bird Research program, Audubon Center and Sanctuary at the Francis Beidler Forest, South Carolina Aquarium, Charles Towne Landing State Historic Park, Myrtle Beach State Park and Caw Caw Interpretive Center County Park. 
Fort Moutlrie is located at 1214 Middle Street, Sullivan's Island, South Carolina. Charles Pinckney National Historic Site is located at 1254 Long Point Road, Mount Pleasant, South Carolina. Both sites are administered by the National Park Service. 
For more information on park news, events and programs you can follow us on Facebook at www.facebook.com/FtMoultrieNPS and www.facebook.com/PinkneyNPS. You can also visit the parks on the web at www.nps.gov/fosu and www.nps.gov/chpi or call the parks at (843) 883-3123. You can also share your park experience with us by posting on social media with the tags #FindYourPark and #BioBlitz2016.