Things To Do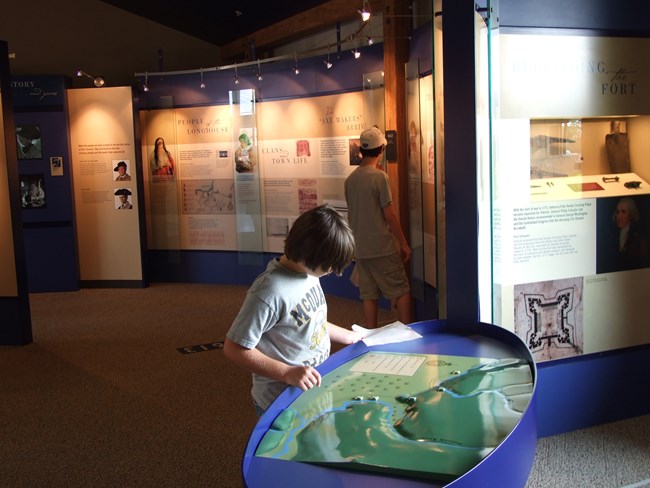 At the Visitor Center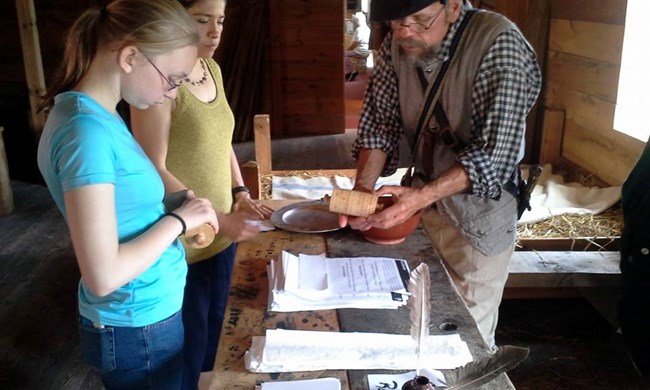 Inside the Fort
Become a Junior Ranger
Have your dog become a BARK! Ranger
Watch a historic weapons demonstration
Explore some really cool architecture
Climb through the wicket gate...a "secret door" in an old fort!
Take a self-guided tour through the rooms
Play with historic toys and games
Join the Continental Army for a day
Take a field trip with your classroom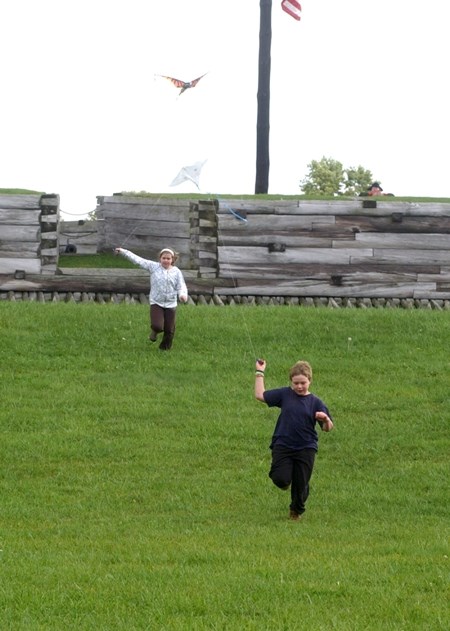 On the Trail
More details about accessibility within the park.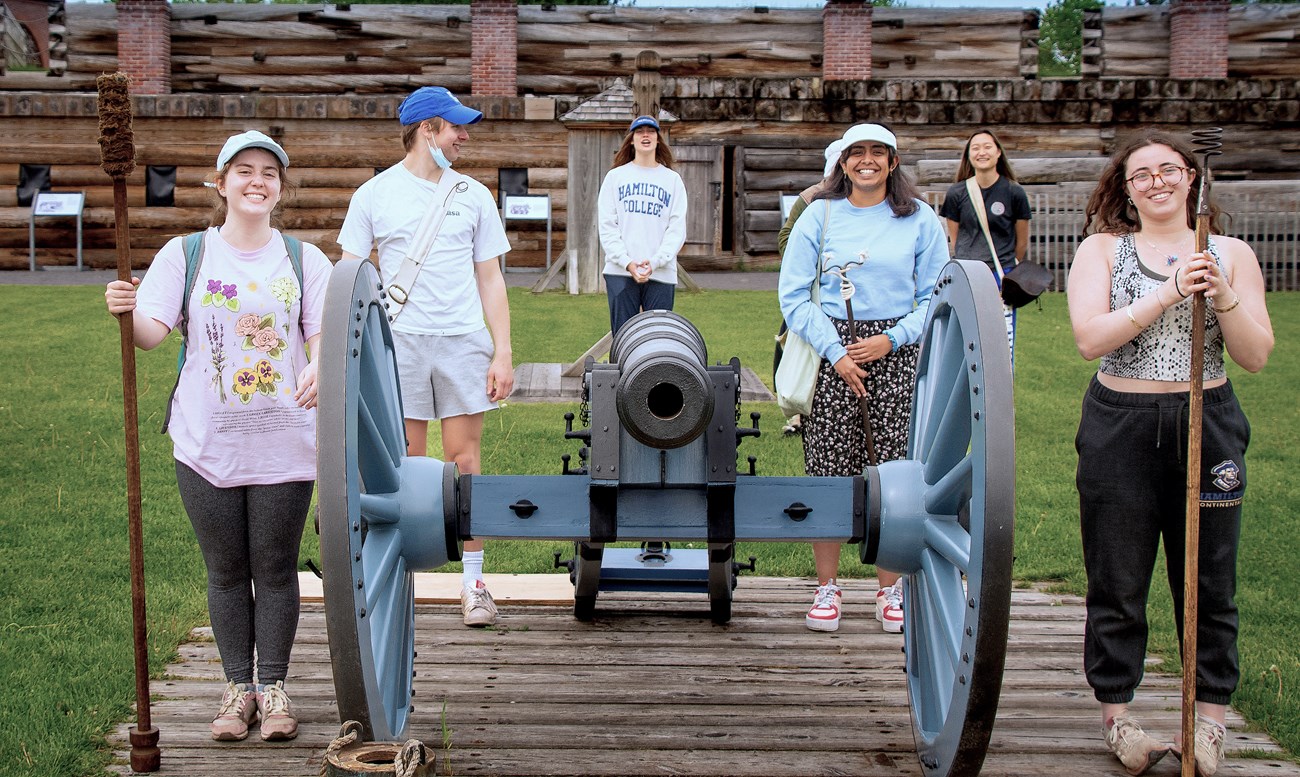 Group Reservations
The park offers on and offsite programs for a wide audience. Past groups have included military organizations, group homes, motor coach tours, and senior groups. If you are interested in reserving a program for your group, please read the listings below and then contact the Park Reservation Coordinator. If you are part of a youth or education group, please visit the Plan a Field Trip page for more options.
Group Tour Options
The Marinus Willett Center houses the park's visitor center and bookstore. The story of the people and events that helped determine the fate of a continent are presented in the gallery area through audio/visual presentations, period artifact displays, and hands on activities.
Time: At least 45 minutes is recommended to view all of the exhibits/presentations in the Willett Center.
Assistance: A staff member will give your group an orientation to the Willett Center and will be available for any questions that may arise.
Accessibility Notes: The Willett Center is entirely accessible based on ADA compliance. Learn more about park accessibility.
Have a park ranger lead your group on an in-depth tour of Fort Stanwix, the fort that never fell. The ranger will take your group into a number of the fort rooms from the sutlery to the enlisted men's barracks. In the Hearth Room, you'll see an original fireplace uncovered during the initial archeological excavations of the fort. Schedule extra time to see the fort's audio/visual presentation, "I Was So Wore Out With Fatigue," and to climb the bastions!
Time: At least 60 minutes is recommended for this tour.
Accessibility Notes: The Gregg Barracks/visitor contact station and the restrooms are accessible. Ramps are provided to allow for accessibility into a number of the fort rooms. Learn more about park accessibility.
See the fort from the British perspective! Discover how close their trenches were to the fort. Learn what the stream on the east side of the fort was used for. Walk the trails in the park and explore!
Time: At least 30 minutes is recommended to walk the trails and view the wayside exhibits.
Assistance: This walk will is self-guided; however, park staff will always be close by to answer any of your questions.
Accessibility Notes: The park trails and waysides are completely accessible to wheelchairs. Learn more about park accessibility.
Is your group within a 50 mile radius of the park? Have the park come to you! These free programs could be a great way to prepare your group for an upcoming visit, a follow-up to your trip to the fort, or an 18th C. topic based discussion around something of interest to your organization.


Last updated: August 21, 2023